Beauty posts
How to choose and apply your foundation?
Looking for a foundation that suits your skin type and tone? Follow our guide to find the perfect foundation for your make-up bag.
Which foundation is right for your skin type?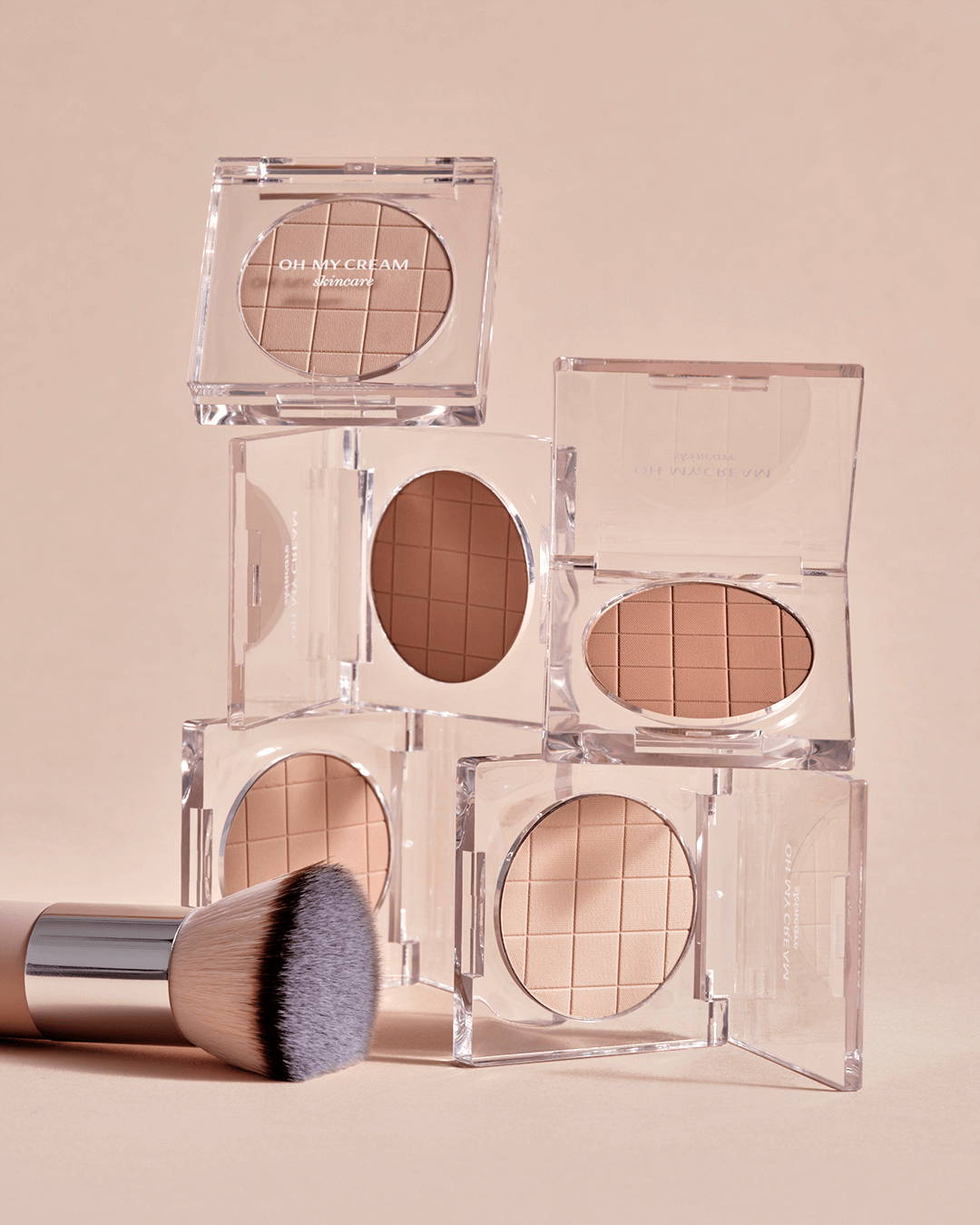 I have combination to oily skin: 
When it comes to controlling shine in oily skin, powder textures work best. Our Mineral Powder SPF20 Oh My Cream Skincare will be your best ally in evening out and protecting your skin, and can even camouflage small redness marks or imperfections. On the other hand, if you have combination skin that tends to be fairly dehydrated, we recommend you apply a cream-textured foundation such as Mineral Drops Tinted Sunscreen SPF50 Odacité, then apply a few dabs of our mineral powder to mattify the T-zone. 
I have dry skin
If you have dry skin, your skin is likely to mark during the day. To bring comfort to your skin and avoid this "cardboard" effect, but also boost your skin's radiance, opt for the Super Serum Skin Tint SPF30 Light Foundation Ilia, a featherweight foundation that's easy to apply and leaves a luminous finish on the skin. 
I have normal skin
Powder or cream? Both are suitable for normal skin. The question is which finish you prefer: glowy and satiny or matte and controlled. Our favorite fluid-textured foundation for a luminous finish? The True Skin Foundation Fond de Teint Sérum Ilia, a foundation with a bare-skin effect and adjustable coverage for a finish that looks almost Photoshopped.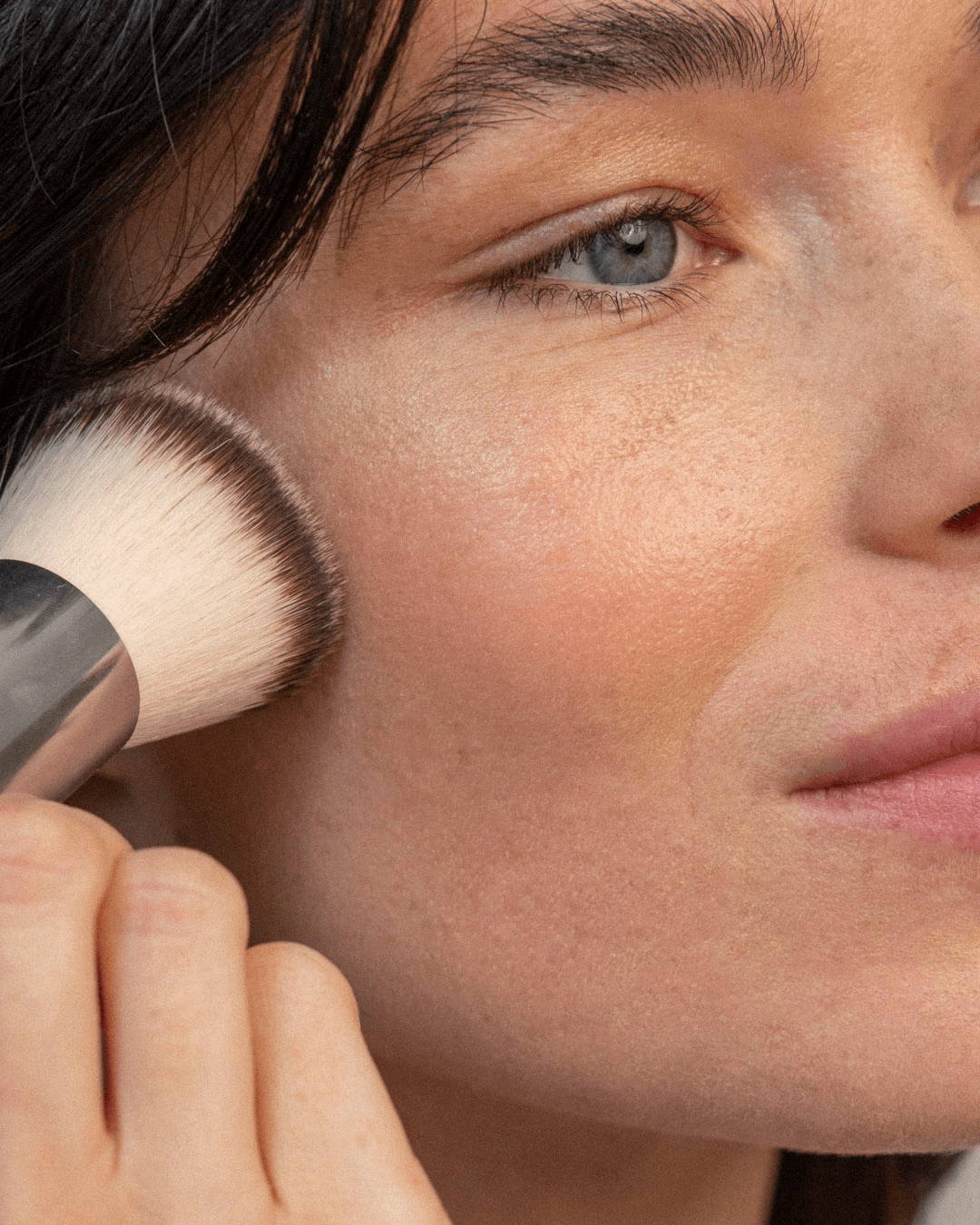 My skin is sensitive
For sensitive skin, the most suitable tinted products are those with a protective formula. Rich in Niacinamide C Beyond Triple Serum SPF30 Ilia is ideal for evening out the complexion and protecting skin against external aggression and UV damage, thanks to its SPF30 mineral filter. A product that's part foundation, part tinted serum, with very light coverage to even out skin tone and boost radiance. 
How do you find the right shade of foundation for your skin tone? 
Your skin tone is colour ivory, fair, light, medium, matte or black, but do you know your skin's undertone? Because it's this precise point that will help you find the colour foundation best suited to your skin tone. Pink, golden or neutral? Here's how to determine them: 
You have pink undertones if: your skin reddens easily at the slightest deviation and the veins on your wrists are rather purplish. Another clue? You sunburn easily.

You have golden undertones if : the veins on your wrists are green and you tan quite well. You don't have pink undertones, but rather yellow/peach.

You have neutral undertones if : you can't determine the colour of your veins? They're both purple and green, aren't they? You're neutral ;-)
And when in doubt between two shades, we recommend opting for the darker, more neutral shade. And to find your ideal shade from our foundation selection, visit our shade guide.  
How to apply your foundation?
Whether liquid or compact, always start by applying from the center of the face outwards, to distribute the material as evenly as possible. Liquid foundation can be applied directly with the finger for a more natural finish, but our Foundation Brush Oh My Cream Skincare Complexion Brush can also be used by novices to work with powder or cream finishes without streaking. For a natural finish, we also love the Skin2Skin Beauty Foundation Sponge RMS Beauty, a sponge that makes it easy to blend liquid or cream foundation onto the face. Note that it's always best to start by applying very little material, then work it in and add more if necessary. 
Our favorite clean foundations