Beauty file
Double Cleansing: the Oh My Cream Skincare duo made for you!
What is the best route to beautiful, healthy skin? Double cleansing. Read on to learn why this make-up removing technique is so good (even if you don't wear make-up) and which are the best product pairings for your skin type.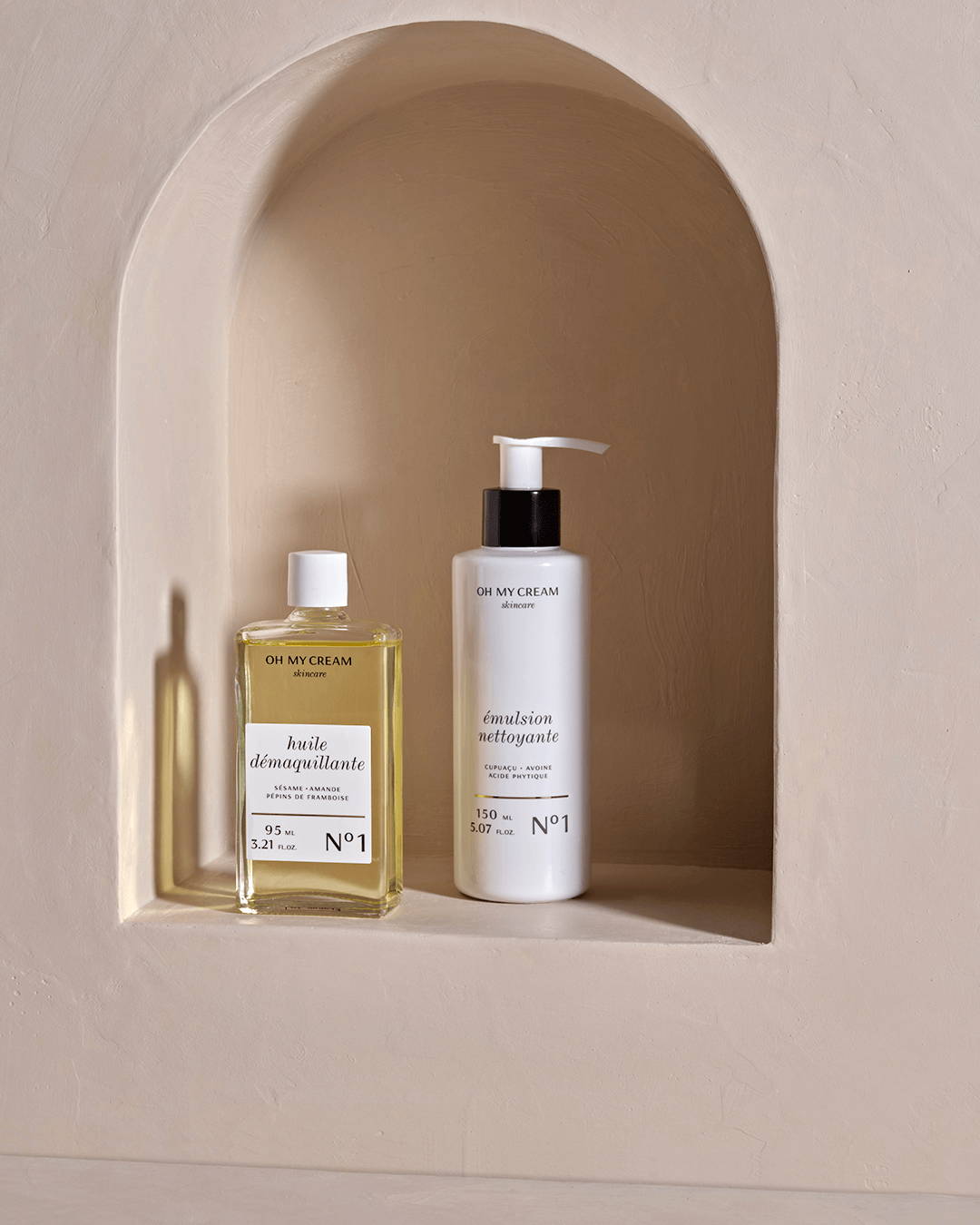 Why double cleansing changes the skin 
How can double cleansing transform your skin compared to your beloved bottle of micellar water? Simply because it transforms the skin:   
It's the first anti-ageing step, because deeply cleansed skin means slower ageing!

You're really cleansing your skin and reducing imperfections (including blackheads, uneven skin texture and other blemishes).  

Your protective barrier is preserved! No more uncomfortable skin or redness! 

The other treatments work 100% and your skin has all night to regenerate optimally. 
How does it work?  
In 2 simple, effective steps: the oil phase and the water phase. The first involves using an oily cleanser to remove the oily impurities accumulated during the day (make-up, pollution and excess sebum), without aggressing or drying the skin. The aqueous step consists in applying a second cleanser with an aqueous base, such as a foaming milk or gel, adapted to your skin, to refine the cleansing by removing the last toxins, while beginning to treat the various skin problems. 
Start by massaging the oil or balm into dry skin (even the eyes), rinse and follow with your second cleanser (gel, milk or foam). Rinse off. It doesn't really take any longer than using cotton pad after cotton pad without seeing the end of it ;-)
I have normal skin 
The duo you need: Cleansing Oil & Cleansing Foam Cleansing Foam Oh My Cream Skincare
What's best? A cleansing oil that makes the make-up removal ritual easy and ultra-pleasant and fights against the damaging effects of pollution, and a creamy foam that melts into the skin to eliminate the pollution particles responsible for a dull complexion... and premature ageing. 
The extra touch : The Exfoliating Powder Oh My Cream Skincare, the ultimate "perfect complexion" powder for even more radiant skin ;-)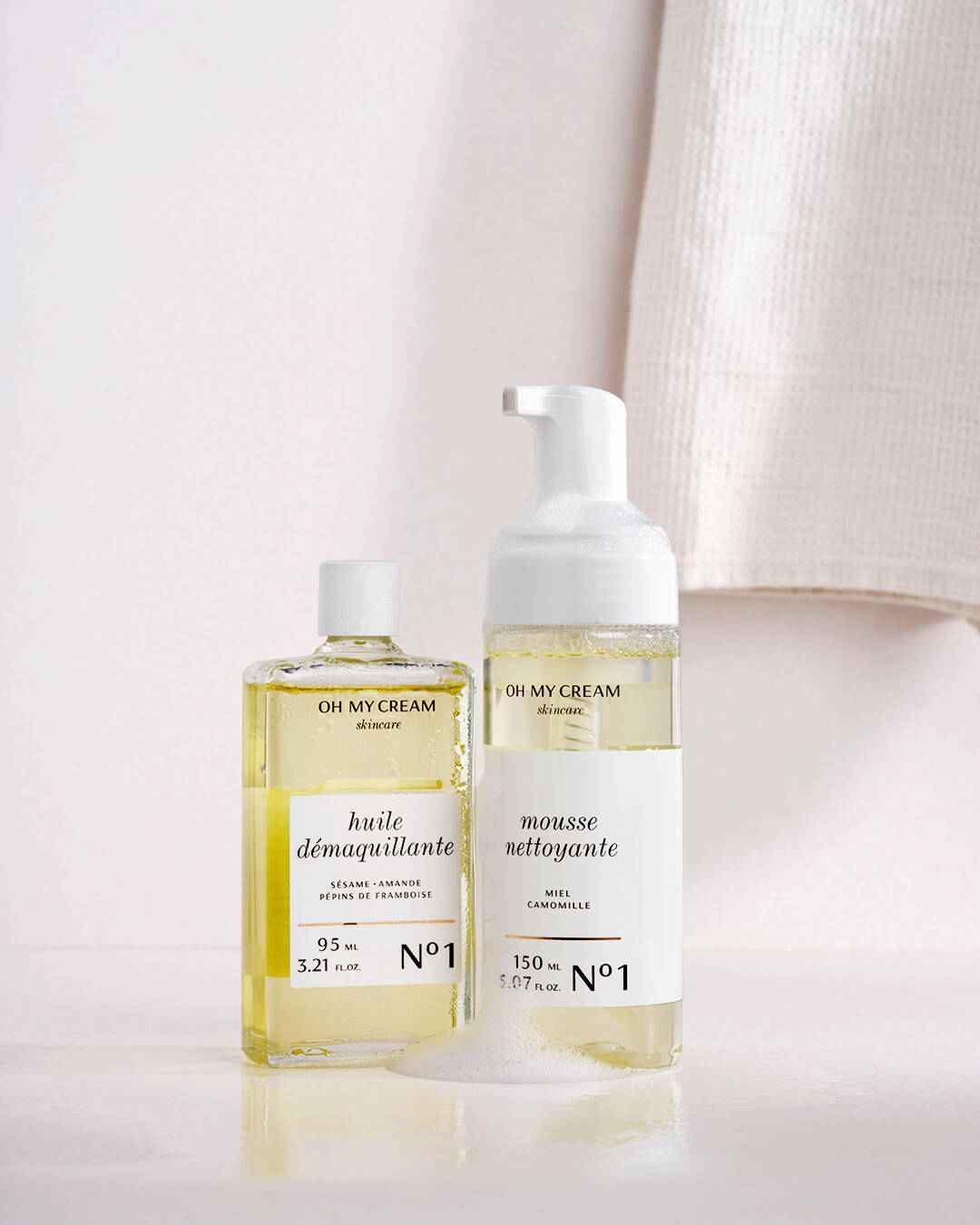 "I just love it! Super effective. The only make-up removing oil that leaves no residue. Particularly effective on mascara. Say goodbye to panda eyes in the morning :) "
About the Huile Démaquillante
"Frankly, this mousse is a cloud! It's light and ultra pleasant. A little plus, the citrus scent that I love so much and it doesn't leave my skin feeling tight at all. A must-have!"
About the Mousse Nettoyante
I suffer from imperfections & my skin is shiny
The duo you need: Cleansing Oil & Cleansing Gel Oh My Cream Skincare
What's best? A duo that rids the skin of impurities without drying it out. Formulated with Zinc to regulate sebum production and Ginger and Cranberry to purify, our Cleansing Gel is the ideal cleanser to minimize the appearance of imperfections. 
The extra touch: The Anti-Imperfections Serum Oh My Cream Skincare, a treatment that corrects and prevents imperfections while soothing inflammation. 
"Very satisfied, the oil combined with the cleansing gel leaves my face free of all make-up, pollution and sebum. Not irritating for my eyes, I remove them by hand and I don't have any oil residue in my eyes. "
"The zinc does its job, it erases pimples, the skin texture is slightly refined, I now only use this cleanser. I recommend it!"
I have dry, mature skin
The perfect duo: Cleansing Oil & Cleansing Emulsion Cleansing Emulsion Oh My Cream Skincare
What's best? A duo that cleanses without drying and leaves skin supple, with a rich, creamy cleansing milk to soothe and restore skin's comfort and suppleness. 
The gesture to go further: The Plumping Cream Oh My Cream Skincare, a smooth, enveloping cream that reduces the first signs of aging thanks to its formulation rich in Peptides and Bakuchiol.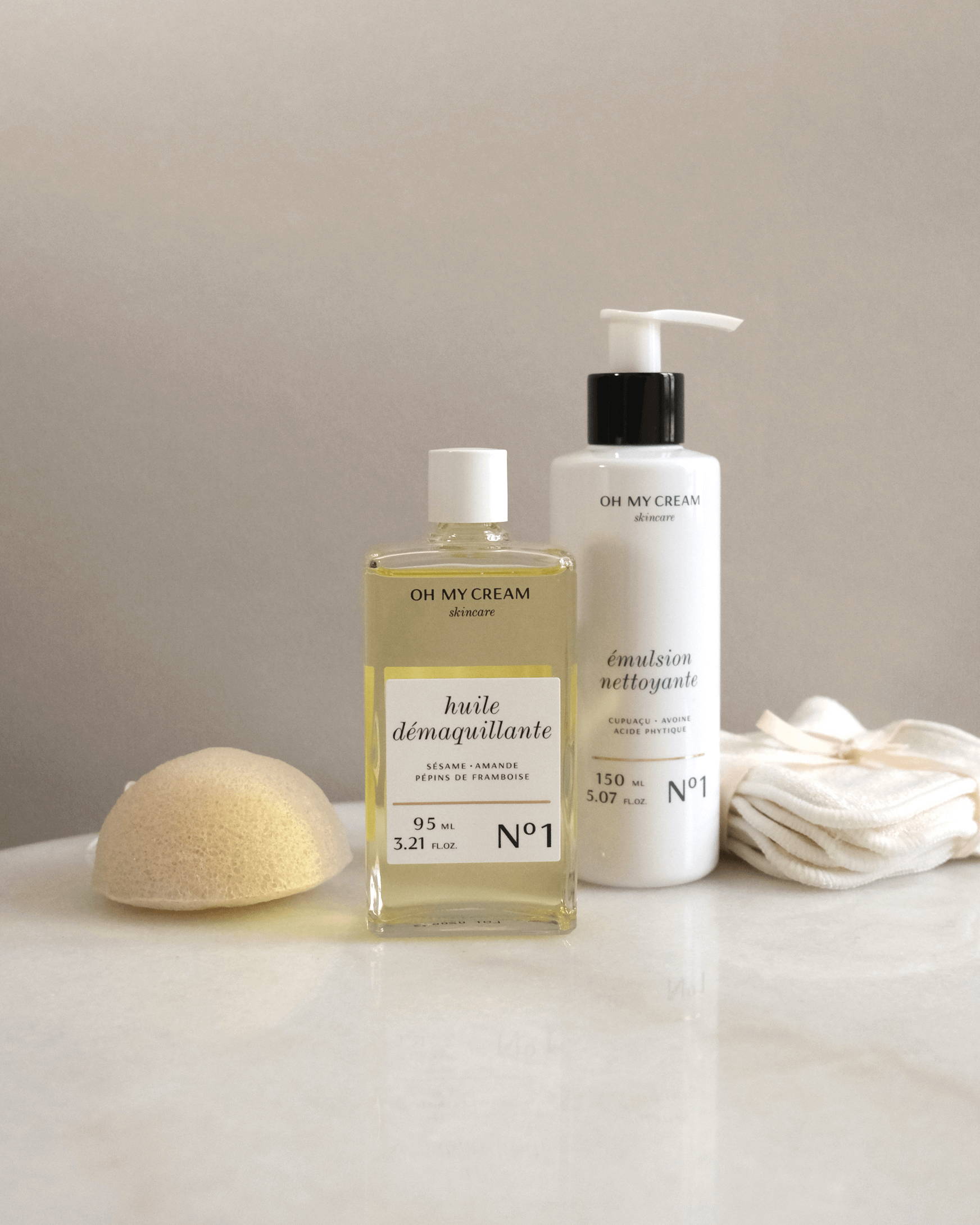 "Super, I love it, it's one of the rare cleansers that doesn't dry out my skin, I'll even add that it leaves my skin moisturized."
"This oil is sublime, very fine so easy to rinse off. Dissolves makeup (even tough makeup) quickly, it's comfortable even for fine, dehydrated skin like mine, which usually likes more balm-like textures. It's at the top of my list of make-up-removing oils."
My skin is sensitive
The duo you need: Cleansing Balm & Cleansing Emulsion Cleansing Emulsion Oh My Cream Skincare
What's best? A gentle balm rich in oatmeal and beeswax to soothe and heal, while minimizing redness and eliminating impurities, and a creamy cleansing milk to help skin regain its comfort!
The extra touch: The SOS Mask Oh My Cream Skincare, with its ultra-comforting texture, reduces redness and sensations of discomfort for soothed skin that regains its softness.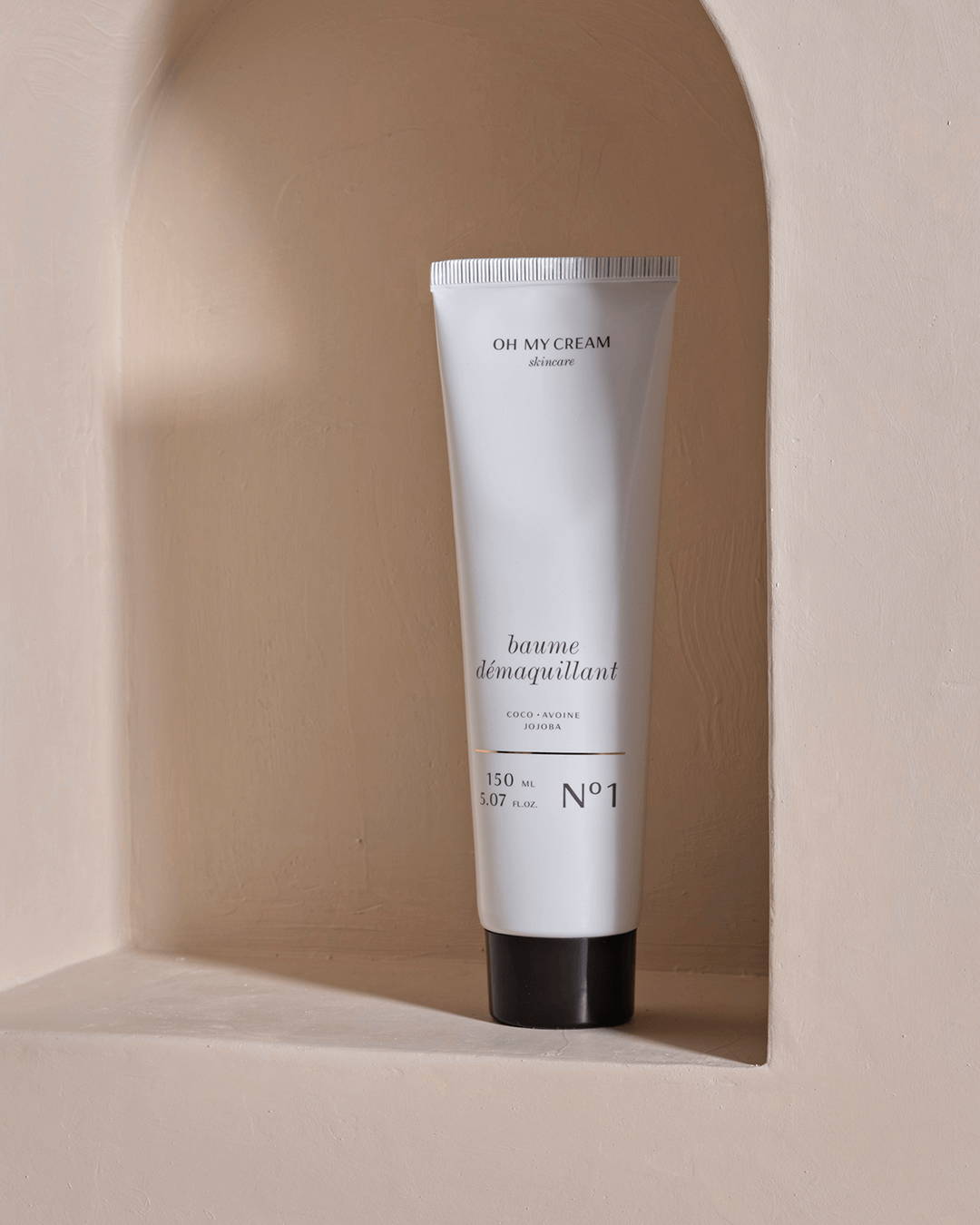 "Not only is it super effective, the texture is perfect, it smells divine and it is extremely soft on the skin. It also works really well on waterproof mascara that comes off easily when you rinse with water."
"Absolute delight. I finally found a gentle cleanser for my ultra dry, sensitive and reactive skin!!!! Skin moisturized and soothed."
Double cleaning selection
Any questions? Not sure which product(s) to buy? Write to us at consultation@ohmycream.com or chat directly with one of our Beauty Coaches!