OMC slide
Oh My Cream Skincare Brow Fixing Gel has finally arrived!
Invisible, intuitive and unisex, the Eyebrow Fixing Gel Oh My Cream Skincare is the product we've been missing from our make-up kit! We tell you all you need to know about this new product that will discipline and sublimate your eyebrows.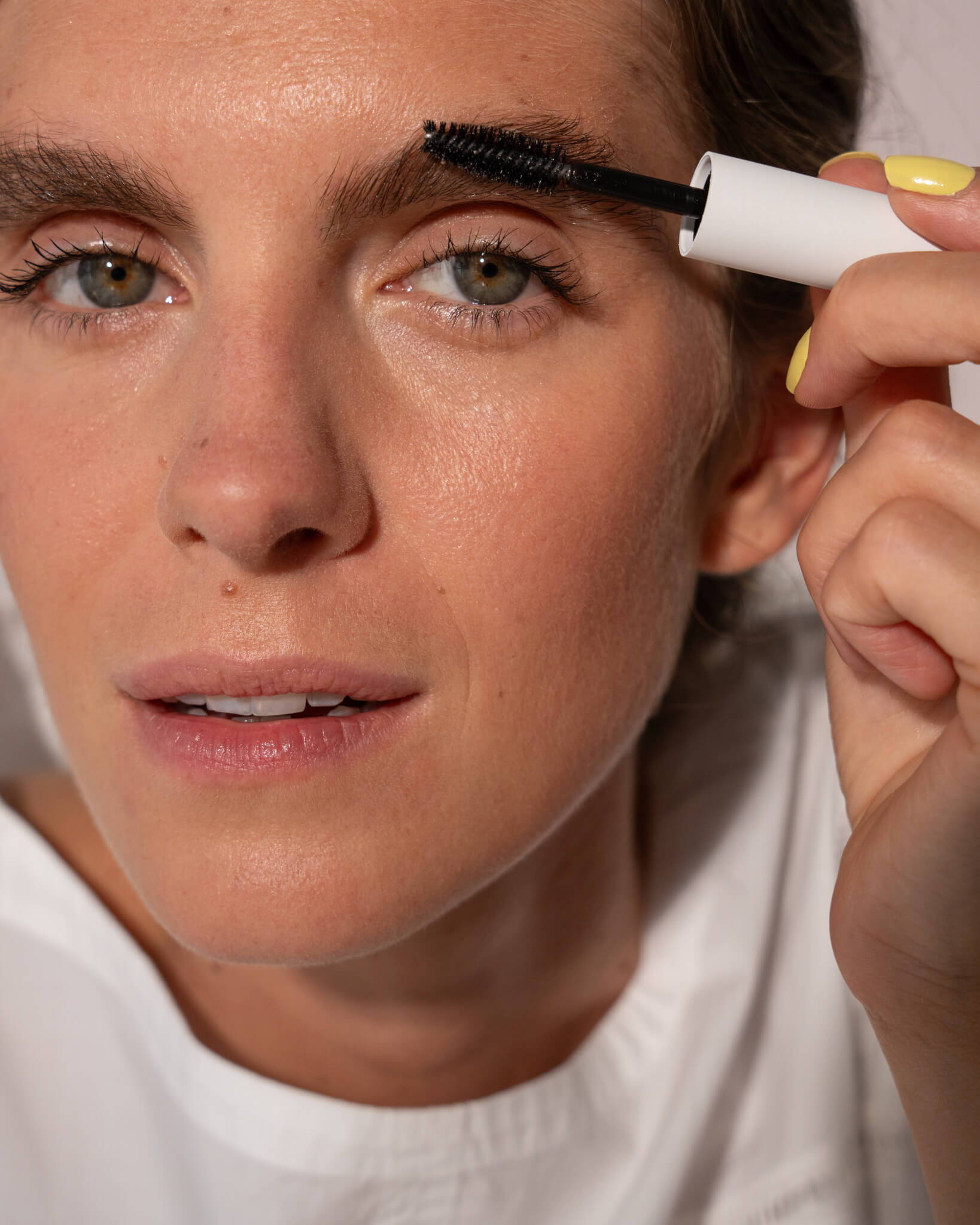 An invisible, intuitive eyebrow gel
We've all been dreaming of an intuitive product capable of disciplining the eyebrow all day long with just a few brushstrokes, without tinting or cardboard effects. Because we know, especially after all those months spent with our face hidden behind a mask, that a highlighted look and well-groomed eyebrows (really) make all the difference...
But you don't have to go overboard to get well-defined eyebrows and eyes that look bigger and brighter. That's why we've created our Eyebrow Fixing Gel Oh My Cream Skincare, a transparent, easy-to-apply gel with a light texture and intuitive brush, to define and set brows from root to tip, without shine.
For all eyebrows
Whether you already have a full brow or a sparse line in search of definition, the Eyebrow Fixing Gel Oh My Cream Skincare is the product that changes everything in your routine! Invisible, it can be used on its own to brush and discipline already thick brows, or as a complement to an eyebrow pencil to set and emphasize the result, all without a cardboard effect! With its light, invisible texture, it can even be used by men in search of well-groomed brows. If you'd like to know more about how to use it, we'll tell you here how to apply it for on fleek brows ;-)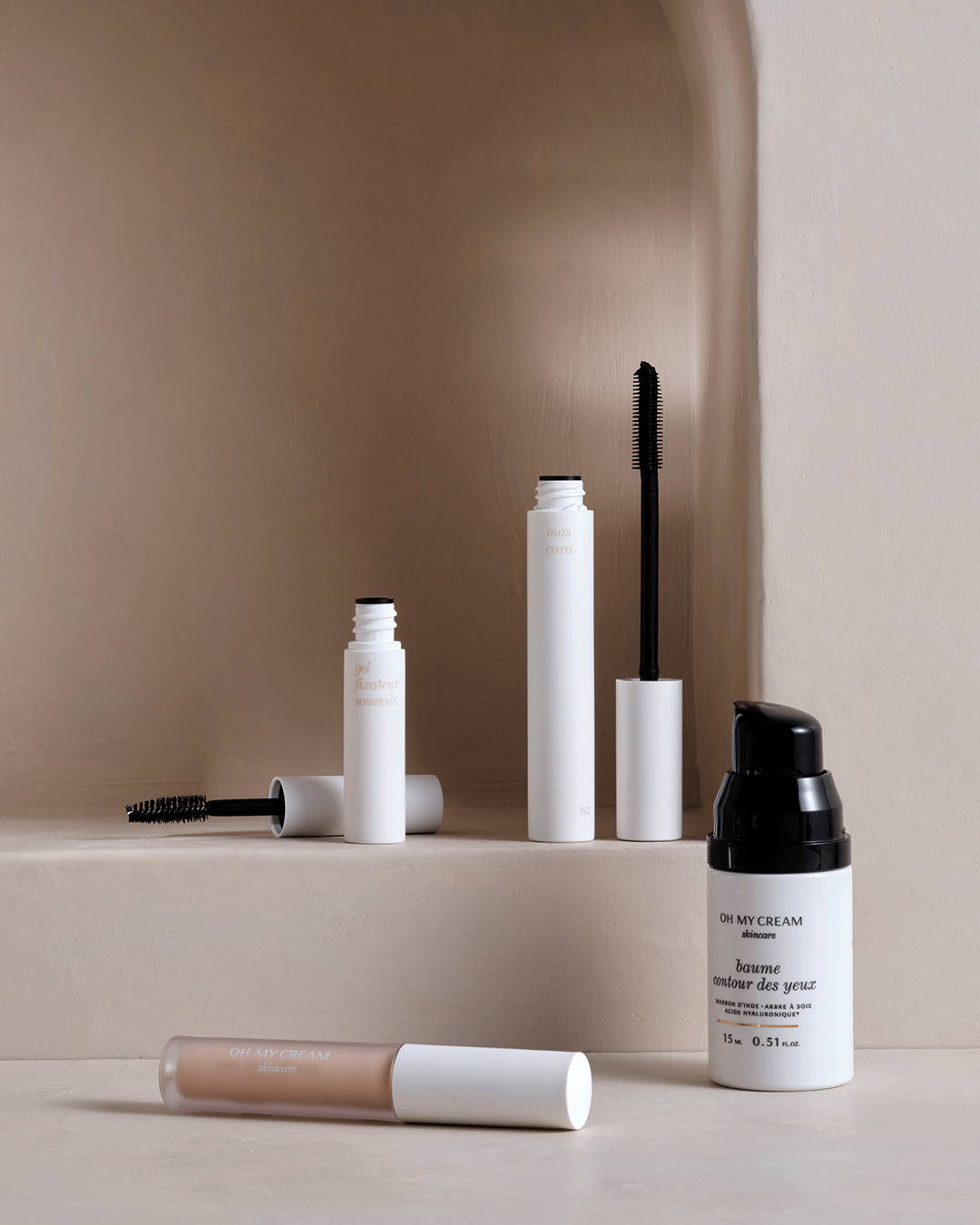 A complete routine to highlight and enlarge the eyes
For bigger, brighter eyes, Eyebrow Fixing Gel is the perfect complement to your make-up routine! Our tip for brightening tired eyes? Apply Eye Contour Balm Oh My Cream Skincare, patting lightly before applying your Concealer Oh My Cream Skincare. Ideal for camouflaging dark circles, it leaves a light, natural veil on the skin and adds a lovely touch of light to the eyes. Finish with a few touches of Mascara Oh My Cream Skincare to open up the eyes, before applying the Eyebrow Fixing Gel Oh My Cream Skincare Eyebrow Fixing Gel, brushing upwards from the head to the tail of the brow. You'll have well-groomed, well-defined brows in just a few brush strokes!  
Our eye-enlargement essentials