Beauty cabinet
Tata Harper, the "guru" of organic cosmetics
On the occasion of the launch of her new nugget, we met with Tata Harper to find out more about the philosophy of her eponymous brand but also to tell us about her routine and her beauty secrets. 
Hello Tata, could you introduce yourself and your brand to us?
With pleasure! It's great, I love coming to Paris. I'm Tata Harper, I'm originally from Colombia although I live in Vermont. That's where I make all the products for the brand... And I am 25% French. My grandfather's family is from Pau! I speak a little French but I don't have much of a vocabulary (but it comes up every time I come here to Paris!).
You speak French very well! So you launched the brand Tata Harper...
We launched the brand in 2010, so it's already been 7 years. Tata Harper is a brand that represents a new generation of beauty products, in general, where the products are 100% derived from nature - our products have no synthetic chemical components - but they also represent the pinnacle of anti-aging technology. There's a tendency to think that when you go natural, you have to make sacrifices on results, on technology, which is actually the first goal when you buy skincare products. At Tata Harper, we have maximum results with multiple ingredients in one formula. Nowadays, there is a trend towards minimalism when it comes to skincare creams. Well, we are the opposite! Our formulas are extremely complex, with not one ingredient but many ingredients. The Rejuvenating Serum for example, has 40 active ingredients.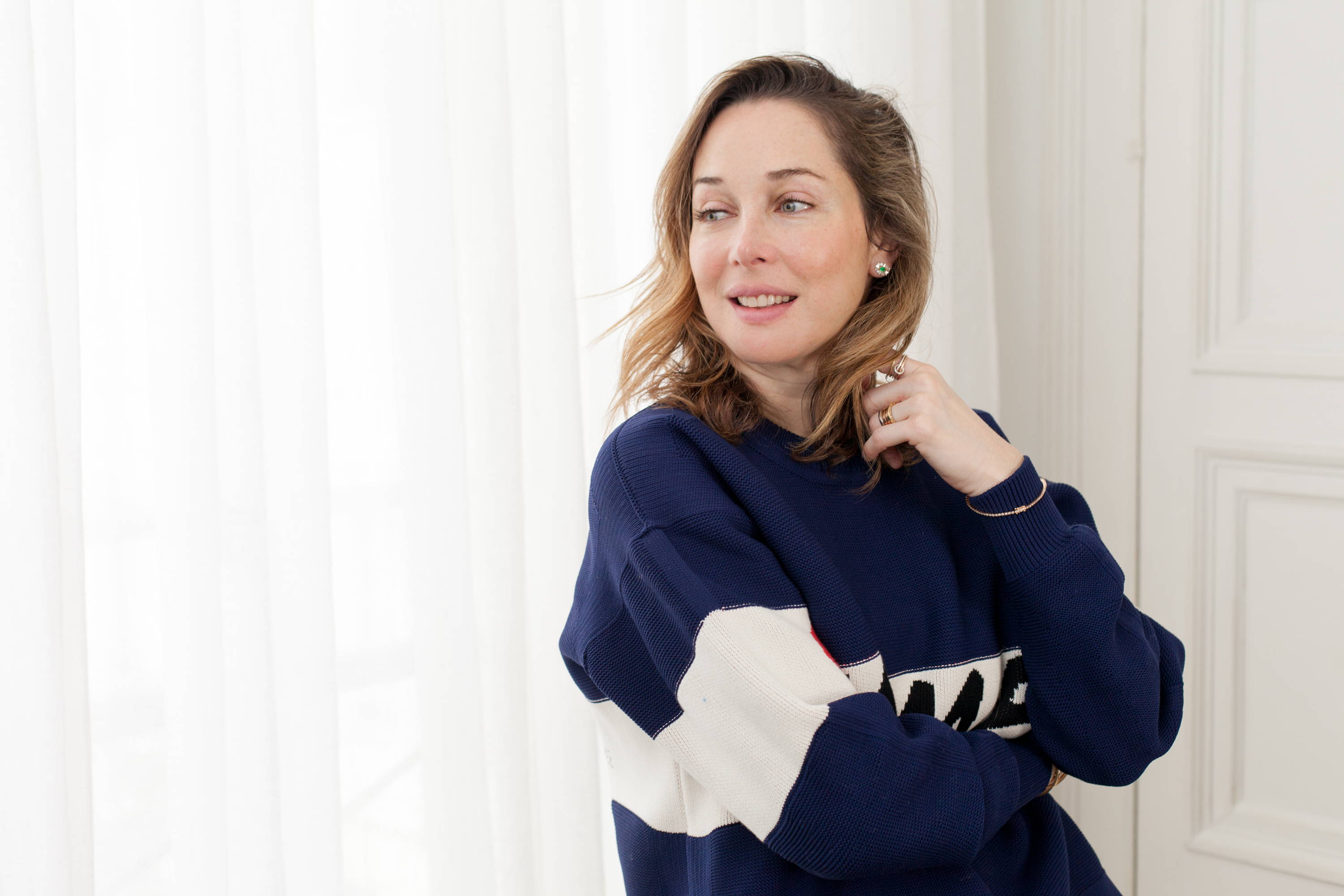 Could you tell us about your beauty routine?
I take a maximalist approach... For us, "more is more" when it comes to skincare products, because these daily habits are what improve your skin! To get real results, you need regularity and daily application. Even when we test formulas or raw materials, the associated clinical results are from testers who use it every twelve hours: morning and night! I feel like the most important thing about a beauty routine is consistency. I change my routine a little between the evening and the morning, mostly on the cleansing part. 
I really like to exfoliate my skin in the morning with my morning cleanser, Regenerating Cleanser. I apply it to dry skin, massage it in well and then rinse it off in the shower.
At night, I like to do the double cleanse: I do the oily cleanser because oil is really the most effective product for removing dirt and pigment spots. It's amazing!
We also have very fine oils like our Nourishing Oil Cleanser, which is rich in vitamins. It's a real treatment!
The product I use as my second cleanser is the Purifying Cleanser. It's really ideal for city dwellers. Cities are so dirty these days it's crazy, especially with the pollution! Pollution, that invisible enemy, those tiny little particles (they are so tiny), go through your skin, and no matter where they land, they start to destroy everything... They also create gases under the skin, which can develophyper pigmentation.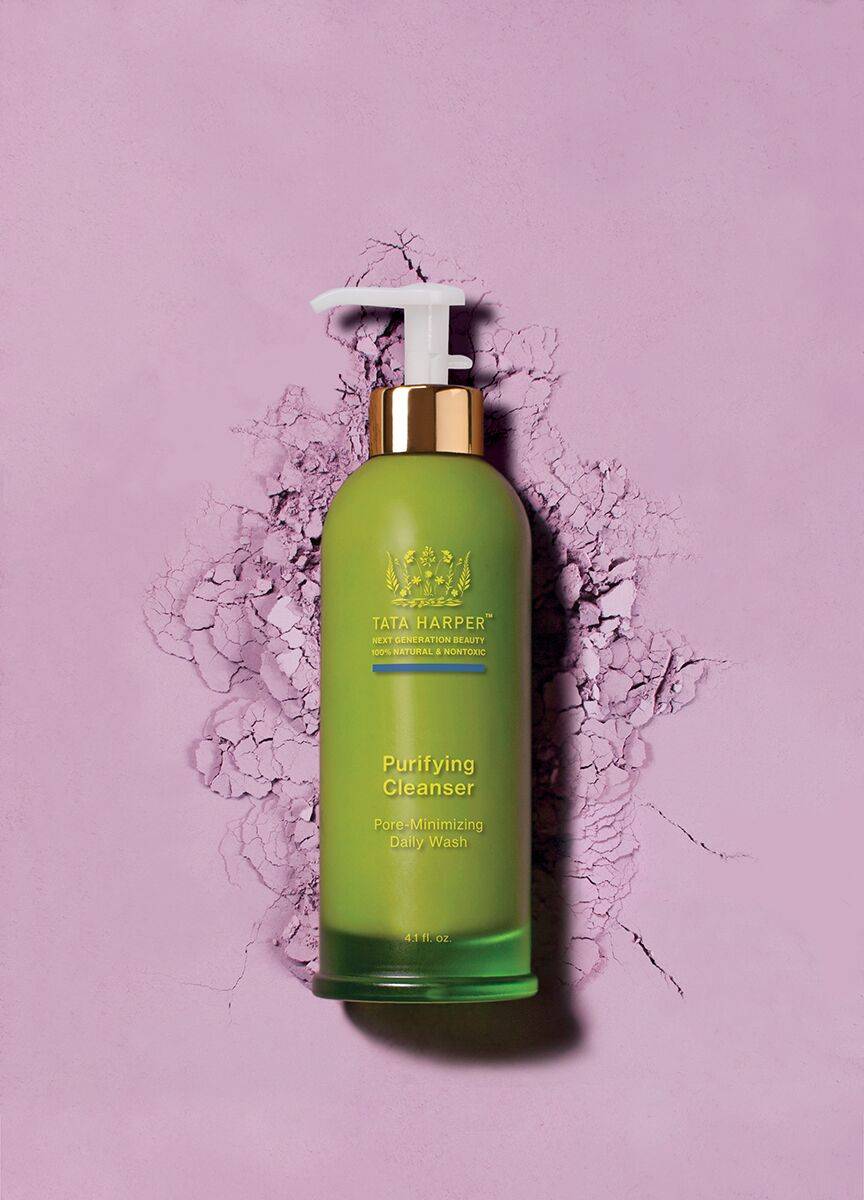 "I feel like the most important thing about a beauty routine is consistency."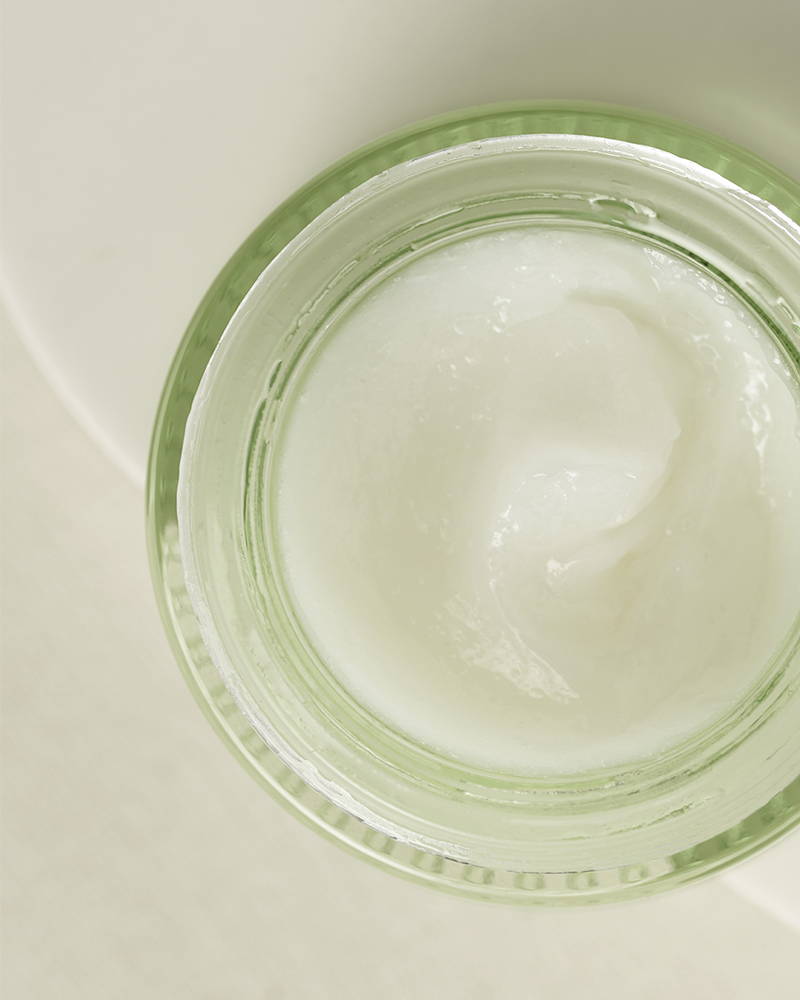 What is the difference between a serum and an essence?
A serum is a real anti-aging product that has many ingredients for wrinkle reduction and firmness, or whatever effect the product has been formulated for. The essences are an extension of the serum: they will ensure that the serum penetrates properly. A lot of people don't realize but if you are someone who doesn't exfoliate their skin on a regular basis, and you have a layer on your skin, most of the products you put on your skin don't even penetrate! That's why I'm really in favor of exfoliating daily. We formulated the Regenerating Cleanser to be a daily exfoliator. After that, it's time to moisturize with the Repairative Moisturiser or the Crème Riche which is our most concentrated moisturizer. I love to apply a facial oil next. In fact, I mostly like to add a few drops of oil to my moisturizer, mix them together and apply directly to my face. And the whole thing only takes me a few minutes. 
What are your beauty secrets ?
I take advantage of my Sundays to do my "spa days": people think that because I'm in spas all the time and we have so many partners in this business, I must do them all the time and I have a dermatologist and a facialist... I don't have any of that, not even a dermatologist!
So I take advantage of Sundays to take care of my face at home. It's something I do with my kids who love to do masks, exfoliation, so it's really a fun activity to do together. I do a triple cleanse by adding a mask. That's the day I do all my masks...it's a real beauty day, for about an hour. Sometimes when I'm super motivated and inspired, I put some herbs to boil (chamomile, calendula...), and while the mask is on my face, I put a towel over my face and let the steam come over the face, it's really nice! Another thing I like to do, especially during my spa days, is to take my tea bags, still warm, and put them on my eyes. It's very easy and it does the job! Especially when you have dark circles or when you are jet lagged - which I have right now, I hope it doesn't show!
You are glowing! 
Oh, one more thing, nutrition - I can't believe I almost forgot this - nutrition: very important! And then there are supplements - not because I think they replace food, but because they help you go further. Like blue-green algae for example: a great supplement. Magnesium, which is great for controlling stress and anxiety, but also brings fluid to the gut and therefore aids in digestion, turmeric, which is a super antioxidant and also glutathione, which is the world's best known antioxidant. I think this new movement that we're living in - that we're embracing as a brand - is a movement that promotes health, wellness, happiness, so that we can live to 100. The only way to do that is to live a healthy lifestyle: eat healthy, sleep, control stress, minimize the amount of toxins we ingest (whether from pesticides or otherwise) by incorporating organic food into our diet or taking supplements to go further... And also drink a lot of water, it is the ultimate detoxifier! 
And do you have any other beauty obsessions, such as hair?
Yeah, so makeup is really not my thing, but I have a real obsession with hair, because my hair is not good at all.... I love Rahua, their Volumizing Shampoo and Conditioner. And I also love the whole Christophe Robin line (which I know personally by the way). My favorite product is the Regenerating Mask - which I use after the conditioner on wet hair for 15 minutes before rinsing. 
At Oh My Cream, we have recently launched new care protocols. We are very excited about them and so are our clients. Can you tell us more about these new protocols?
It's a skincare strategy that we've been doing in the U.S. at the request of our retailers for the last three years, who were asking for "Tata Harper Spa-room concepts" in their stores where they would just have our services. And I love it because you get the Tata Harper experience - knowing that it's very rare to buy all the products in one line - and you get to see the awesome results of the line that you can get by using all the products together. I think they're very powerful, especially in terms of the customer experience. And I'm glad you have these protocols in your home because they work really well in the US.
Why did you choose Oh My Cream to distribute your products in France?
Because I love you! I love what you have done on the beauty scene. You've taken the neighborhood drugstore approach but to a higher level. I love that for the first time, French women have access to the best, legitimate, natural skincare products from around the world. And I also hear from many people that the advice, the education they receive in your stores is so good. That the level of knowledge of each brand, including our brand, is on another level. So those are very strong elements, and I love you guys, you're so chic and cool in your stores!