Behind the scenes
Maude, the brand that helps us take care of our sexuality with ease
Since 2018, Maude has been revolutionizing feminine pleasure with its range of clean products and playful, sleek accessories for taking care of your sexuality with ease. Discover the sexual wellness brand you'll have no trouble adopting!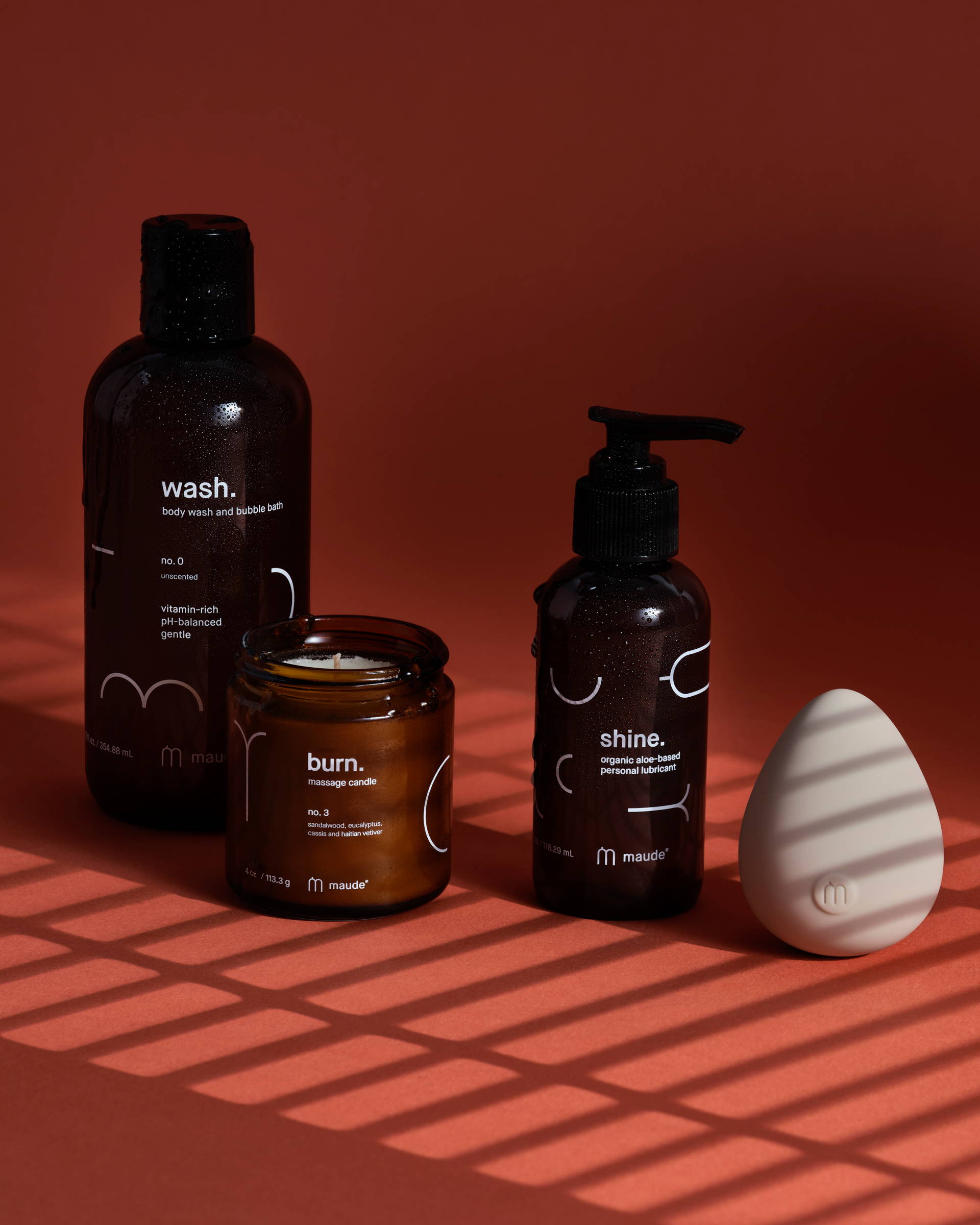 Maude, the wellness brand that revolutionizes sexuality
After spending a good part of her career in the U.S. healthcare industry, followed by more than 10 years working for companies with so-called "avant-garde" ideas, Éva Goicochea realized that no matter how the industry approached sexual wellness, it always seemed dated, outdated, gendered and severely lacking in inclusivity. Drawing on her experiences, she decided to revolutionize the field of sexual wellness by imagining a modern brand based on quality, simplicity and inclusivity: Maude was born in 2018.
With its essential, modern products and playful, streamlined skincare and accessories, Maude is set to revolutionize your vision of sexuality and feminine pleasure. To help you rediscover your body, take care of your femininity and redouble your pleasure, alone or with your partner, discover gems Maude products that will spice up your life.
Affordable, high-quality care products and sextoys
Elegant, sleek and playful is the signature of American brand Maude. From bottles of Lubricant to the VibratorMaude creates products that are a pleasure to display in the bathroom or on the bedside table. Add to this an irreproachable composition with 100% natural formulas that respect our bodies and the natural pH of our intimate zones, non-toxic materials for her vibrator and a particularly effective use to titillate the most erogenous zones of our body and thus regain control over what makes us vibrate... No doubt about it, Maude intends to become your favorite brand.
Our favourite Maude treatments