Beauty posts
Why you should really bet on retinol
Want to know more about retinol? That's normal, since this icon of the 1980s, known for its anti-acne and anti-wrinkle properties, is more desirable than ever. Presented in oil or serum form - and in increasingly careful packaging - what exactly is retinol? The journalist Bénédicte Burguet has interviewed the best experts to answer (finally) all your questions and give you an overview in 10 questions.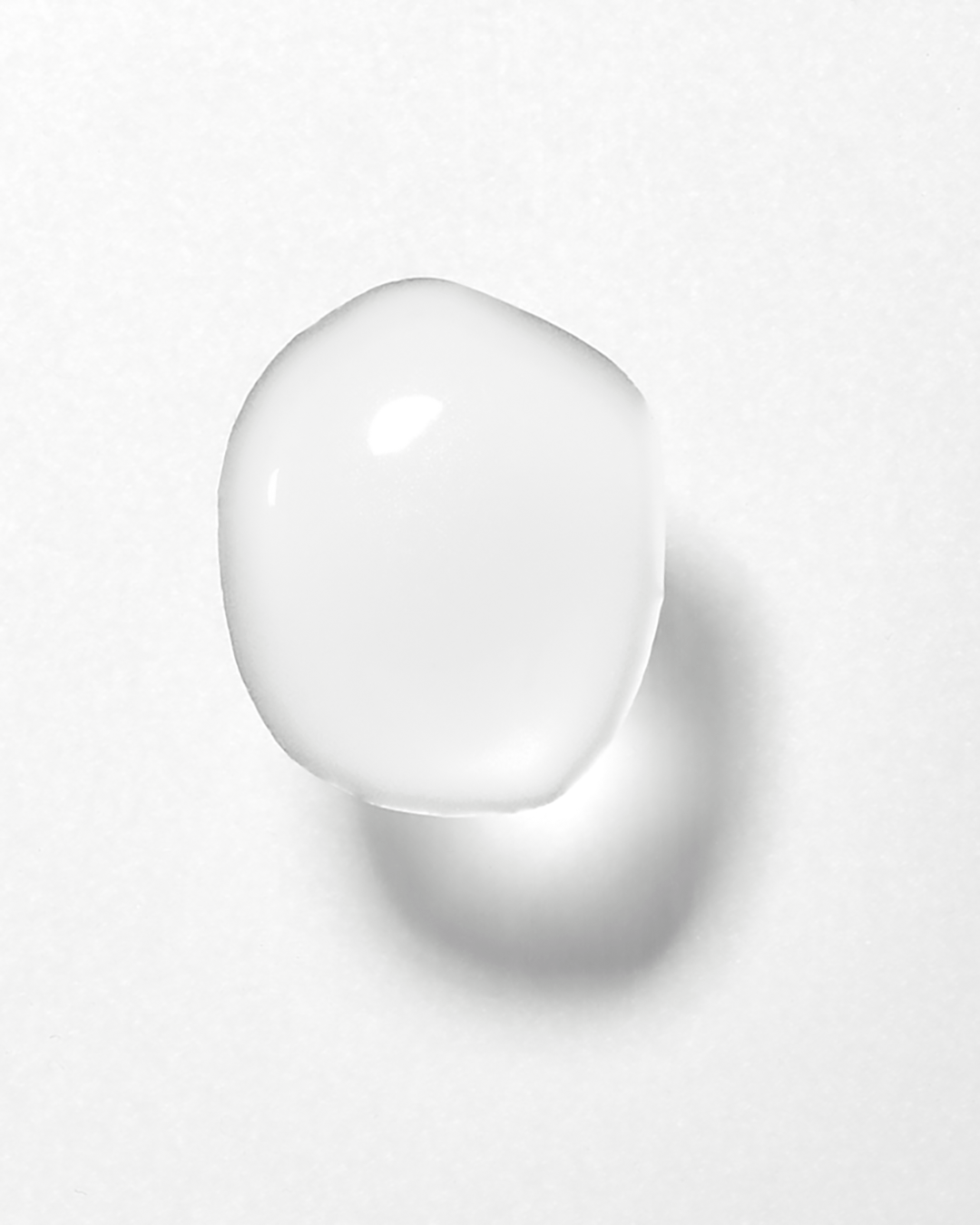 What is retinol?
To put it plainly, what you need to know about retinol:
- It is a derivative of vitamin A - the first vitamin to be discovered, in 1913.
- It is also a chemical compound synthesized from isoprene or pentadiene.
- It belongs to the retinoid family.
- It is liposoluble and extremely fragile - it deteriorates in contact with oxygen, light and heat.
Retinol had its heyday in the 1980s, when it flooded the market. No wonder, since this molecule is capable of transforming the skin in only four weeks of use.
Retinol and Retinoids? What is the difference?
The retinoids is a generic term for retinol and includes the retinol-based skin care products you will find on the shelves of Oh My Cream, and retinol-based products prescribed by health professionals. Retinoids are derivatives of vitamin A, transformed into retinoic acid, which we find in our beauty care products. Retinol is a form of retinoid, whose molecular weight may be different from other retinoids. Other forms of retinoids include adapalene, a topical retinoid, or tretinoin, often used in acne treatments.
What is the most effective form of retinol? 
While retinol is the best-known active ingredient, there are many different forms of retinoids, or vitamin A derivatives. Whatever their strength, it's retinoic acid, the most potent retinoid, that acts immediately on the skin. The various forms of retinoids include : 
Retinol esters: available over-the-counter, these are the gentlest retinoids, ideal for sensitive and reactive skin. 

Retinol: the best-known form of retinoid, more effective than retinol esters but less potent than retinoic acid. 

Retinaldehyde: also available without prescription, this is the most powerful retinoid. It is particularly effective against acne thanks to its antibacterial properties, and its actions are similar to those of retinoic acid. 

Retinoic acid esters : far less irritating than retinol, retinoic acid esters convert into both retinol, for a longer-lasting action, and retinoic acid, for an immediate effect. 

Retinoic acid: this is the most effective form of vitamin A (and can be the most irritating). It is available by prescription only.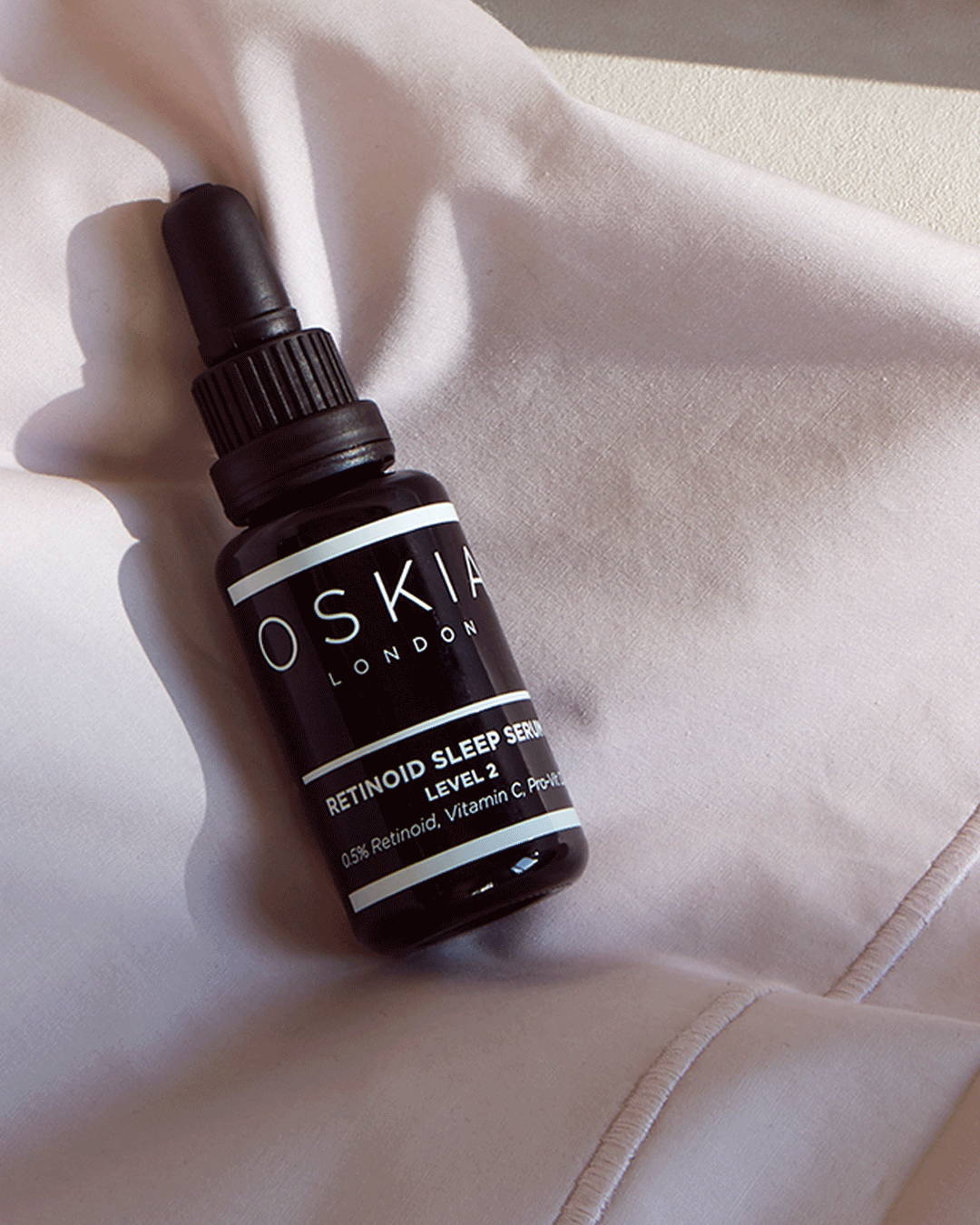 When to use retinol?
"Retinol is an active ingredient that oxidizes on contact with air and sunlight. It has to be prepared and transported at low temperature, in an oxygen-free atmosphere" , explains Paula Begoun, founder of the Paula's Choice brand. A real challenge ! Dr. Nadine Pomarède, dermatologist and founder of the Dermo Medical Center in Paris and Brussels, adds: "The problem with retinol is to obtain a stable form for it to be effective. Hence the importance of choosing this super-powerful yet fragile active ingredient carefully , and storing it for a maximum of three months.
In addition, " it is recommended to apply retinol at night, so that it is not degraded by sunlight ", explains Kat Burkifounder of the cosmetics line of the same name. "And always on cleansed, dry skin to avoid irritation, adds Valérie Leduc, specialist in aesthetic medicine and co-founder of Maison Epigenetic in Paris.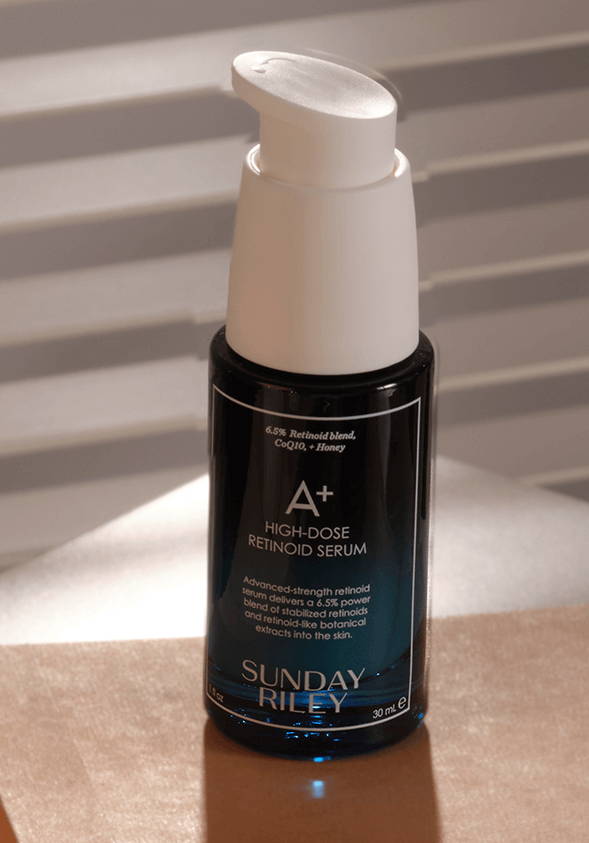 What are the benefits of retinol for the skin?
Thanks to its keratolytic action, retinol smoothes the skin's surface texture, It reduces wrinkles and fine lines, tightens dilated pores, gives a glow, promotes cell regeneration, stimulates the formation of collagen, hyaluronic acid, elastin and fibroblasts ... "Retinol also acts against free radicals, a consequence of exposure to UV rays, tobacco, pollution... and responsible for skin aging and degradation of the epidermis, adds Valerie Leduc. Finally, it regulates the synthesis of melanin, limits the formation of spots and reduces them. It has long been the treatment of choice for acne for its action on sebum production and inflammation. "
"Vitamin A derivatives are also used as anti-imperfection active ingredients", as Nadine Pomarède explains. 
In the dermis, retinol protects against collagen breakdown, stimulates fibroblasts and the production of elastin and hyaluronic acid. It also improves microcirculation and thus skin radiance. 
In short, because it treats "a whole range of problems from anti-aging to acne, retinol is an excellent active ingredient for skin maintenance and repair", concludes Paula Begoun.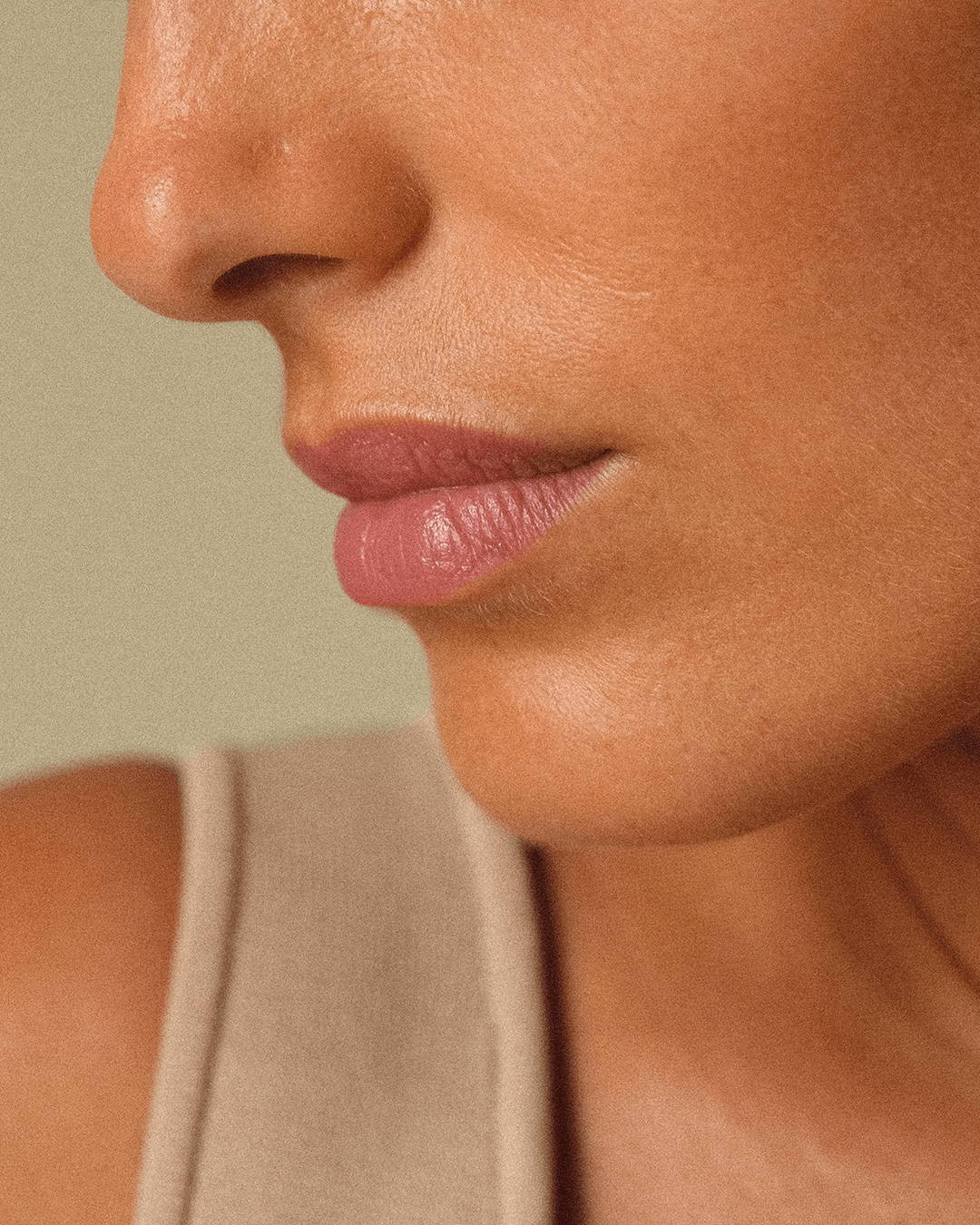 How often should I use retinol?
It all depends on your skin type and the objective. For example, on acne-prone and sensitive skin, you don't need a high concentration and not on a long term basis, because retinol will refine the epidermis. With the result that you imagine...
Of course, for the highest doses, it is better to consult a dermatologist - especially since some creams are only available with a prescription. For milder forms, Kat Burki recommends "start with three nights a week and test your reaction before going further. With a reasonable dosage and good tolerance, retinol can be used up to once a day. "
Is retinol suitable for all ages?
It's not really a question of age but rather of objectives. Indeed, retinol, initially used to treat acne - and therefore young skin - also works wonders on the signs of aging - and therefore more mature skin. As for anti-aging, Kat Burki recommends it " between the ages of 20 and 30, as a preventive measure, to minimize the appearance of fine lines and wrinkles".
Cream, oil, serum or mask? What form should retinol take?
All the experts agree on this point: the form does not matter, retinol being soluble in both creams and oils. It is thus a question of affinity. " It can be found in many types of products, including serums, boosters, fluids, lotions or moisturizerssays Paula Begoun. It just depends on your skin type and preferences.. "
Whatever form it takes, don't forget your SPF the next day. Because retinol's action on the skin can make it more fragile: " It's very important to use sun protection. It's very important to use sun protectionbecause retinol-treated skin is sensitized and reactive", advises Valérie Leduc.
What are the best retinol combinations?
"A retinol product can be used with any skin care routine, explains Paula Begoun. It works well with other products ". However, tempers Kat Burki, "It's important that retinol is absorbed quickly. The lower the viscosity, the better. Oils and creams can prevent it from being absorbed, so it's best to apply them after the retinol.. "
But the best associations are often the simplestas Nadine Pomarède reminds us: "It can be combined with other antioxidants such as vitamins C and E to have a global antioxidant action. It can also be combined with hyaluronic acid, which has an anti-aging effect but also moisturizes and counteracts the drying effect of retinol, especially at the beginning of use. And in the event of very reactive skin, it is better to immediately add anti-inflammatory solutions like "hyaluronic acid, vitamin E, green tea, jojoba oil... ", advises Valérie Leduc.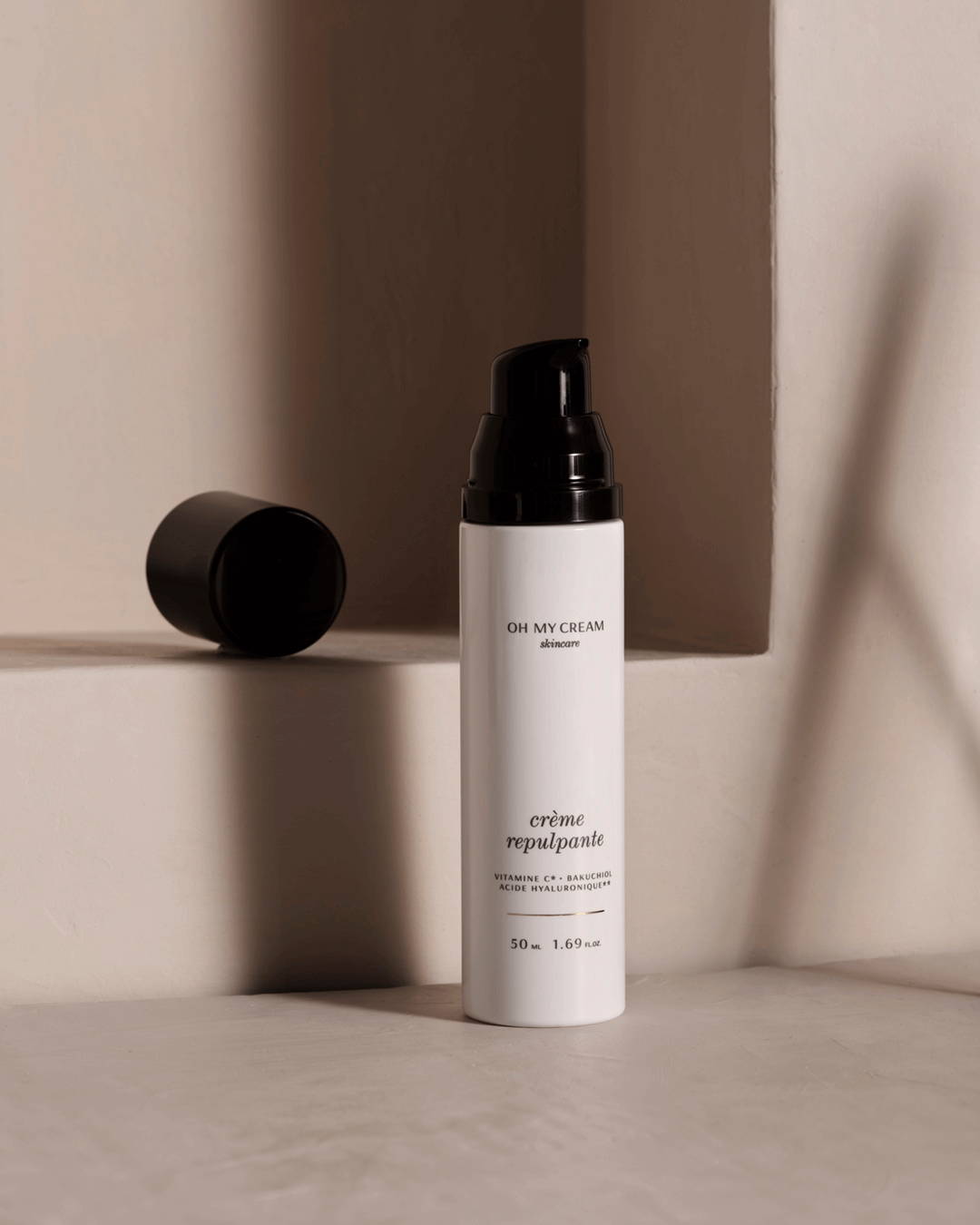 Is there such a thing as "green" retinol?
Yes, bakuchiol!
This plant-derived ingredient, found in the leaves and seeds of Psoralea Corylifolia, acts like retinol. It is also found in food in the form of carotenes (vitamin A derivatives). "The foods richest in retinol are cod liver oil and organ meats, while the most commonly consumed products are butter, cream, cheese and eggs. Carotenes are found mainly in orange fruits and vegetables, as well as green vegetables. ", says Valérie Leduc.
And it's the star ingredient (along with Vitamin C) of ourOh My Cream Skincare Plumping Cream , acreamy lotion that moisturizes, firms, boosts radiance and reduces the appearance of wrinkles, while leaving skin nourished and comfortable.
Retinol alternative care products to be found at Oh My Cream
Retinol Alternative Cream Indie Lee: This creamy-textured face cream offers a gentle alternative to retinol thanks to its rambutan extracts, capable of reducing the appearance of fine lines, improving skin elasticity and firming. Ideal for the retinol-averse! 

Bio Retinoid Youth Cream Ren Clean Skincare: This complete, cocoon-textured anti-aging cream reduces fine lines and wrinkles, firms and smoothes, and offers an immediate lifting effect, thanks to its 100% natural retinol-derived active ingredient, the Bidens Pilosa plant. Easy to adopt, it's ideal for sensitive skin, since in addition to being eco-responsible, its anti-aging active ingredient is non-irritating. 

Age Specific Lift Pro Collagen Mask Patyka: This night mask with retinol-like effects boosts collagen production to firm, fill wrinkles and restore skin elasticity, while boosting radiance thanks to its cutting-edge plant active ingredients.  

Moon Fruit Retinol Alternative Herbivore: Combining bakuchiol, a natural alternative to retinol, and antioxidant-rich superfruits, this night mask smoothes the appearance of fine lines and wrinkles without irritation, and ensures moisturized skin and rested features, just like after a good night's sleep. 
Our Retinol & Retinol-like skin care products