BEAUTY FILE
Our 5 step detox programme
In case of small (or big) excesses, the skin and the body take a beating: blurred complexion or imperfections, digestion that acts up and feeling heavy... It's time to get back on track for radiant skin and a light body. 
Step 1: the deep cleanse
We start with the

Green Ceremony Cleanser

Odacité

a totally addictive cleanser with matcha tea and spirulina, whose powder transforms into a generous foam and

and gently sucks up impurities

. Luminous and soft skin guaranteed!

For skin prone to shine and imperfections, apply a generous layer of the

Cleansing Mask

Oh My Cream Skincare

its clays and charcoal extracts absorb shine and impurities to

a clear complexion and fresh skin

.
Step 2: Make the most of the night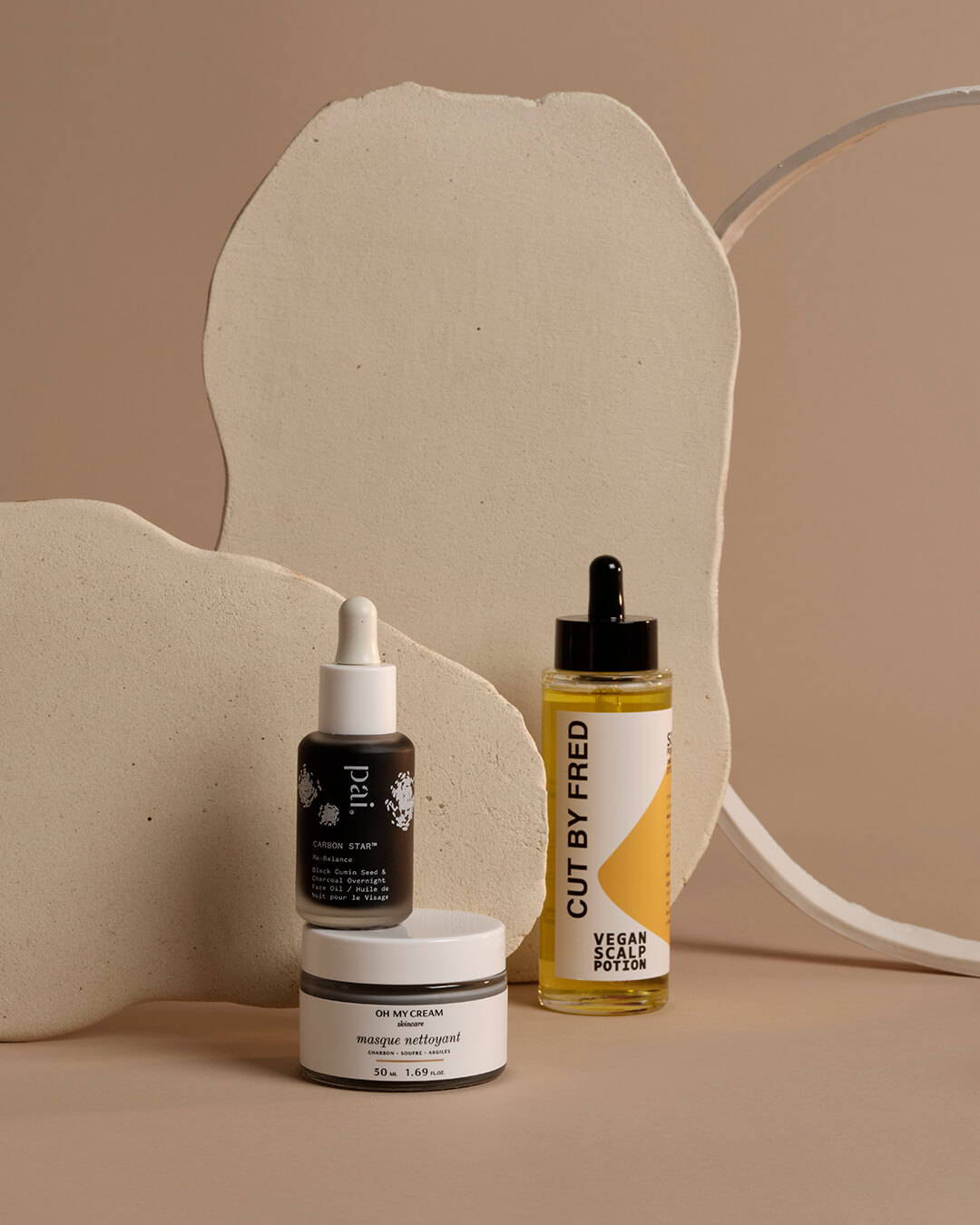 No more blotchy complexion! A few drops every night before going to bed of the

Carbon Star Detoxifying Oil

Pai Skincare,

and there you have it

your skin gradually regains its clarity

Shine is under control and small pimples are eliminated.

For

increase the effectiveness of its care oil tenfold

we slide over the

Gua Sha Visage

Oh My Cream Skincare.

The oil penetrates deep into the layers of the skin, and the gua sha relaxes the features while

while oxygenating the tissues

thanks to the massage action.
Step 3: Reboot your digestive system
Because skin and digestive system are closely linked, we eliminate the excesses of the year by giving

a little help to the liver and the intestines

. For an in-depth detox action and a flat stomach effect by reducing bloating, we combine the two supplements

Nubio workshop

"

We want ... a Detox booster"

and "

We want a Flat Belly of naiad

".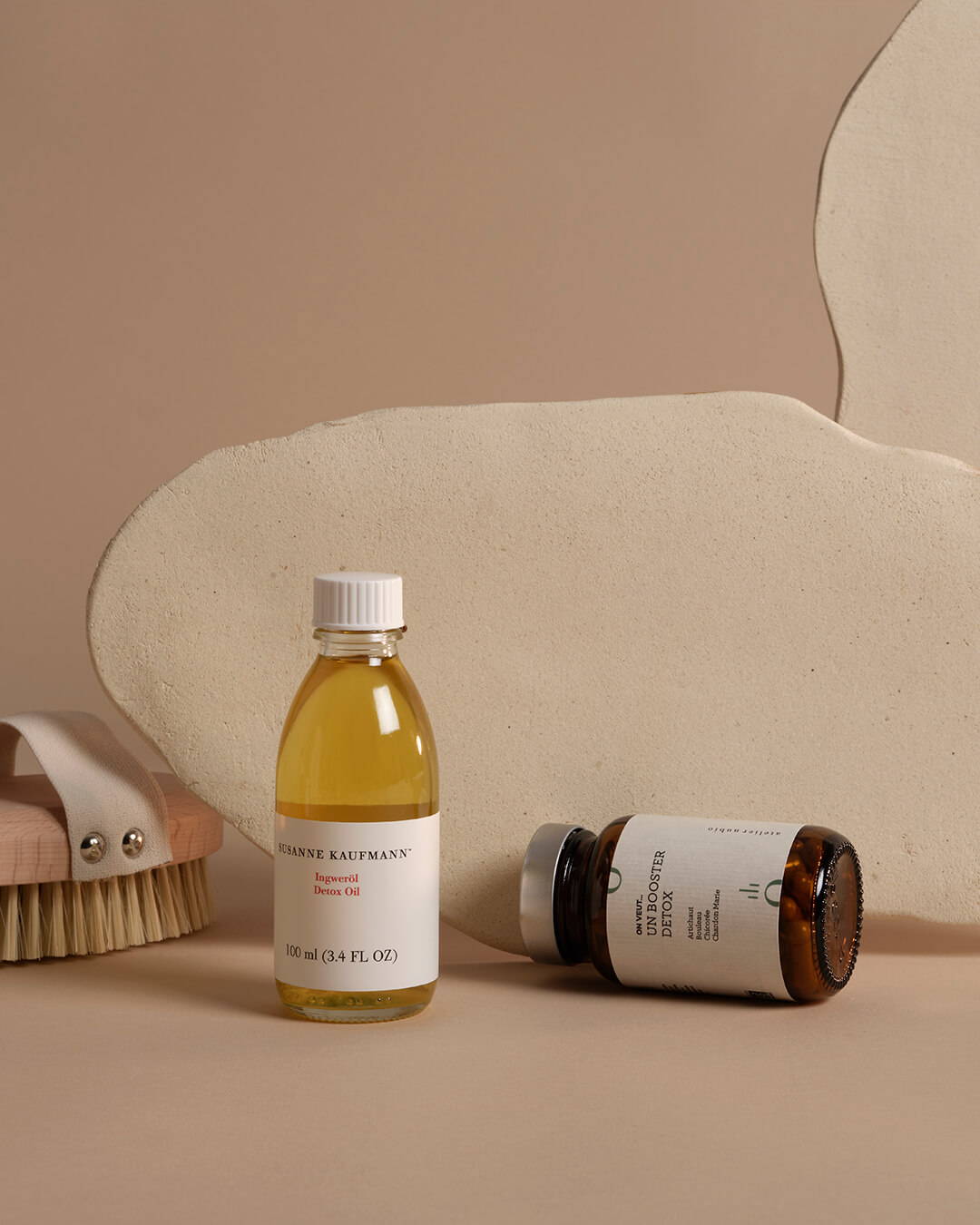 Step 4: Lighter and brighter
Juste avant la douche, on commence par balayer les cellules mortes avec notre 

Brosse à Sec Corps

. On pratique des mouvements ascendants (et toujours vers le cœur), pour venir réveiller la circulation lymphatique et sanguine : de quoi

éliminer plus rapidement les toxines qui stagnent

et booster la fermeté.
When you get out of the bath or shower, you religiously apply the

Detox Oil

Susanne Kaufmann

:

its birch and ginger extracts detoxify

detoxify and also act on fatty deposits

!

And for those who want everything at once, discover our limited edition Detox In & Out Kit!
Step 5: Awaken the scalp
Too dry or too oily, the balance of the scalp is fragile and can quickly be upset. Dandruff, itching... To start again on good bases, one applies to the root the Vegan Scalp Potion Cut By Fred to the roots, leave it on for several hours and rinse it off (the next day for example). Its soothing and regulating oils will help you regain a healthy scalp and stronger and shinier hair.