Beauty posts
4 holistic routines from the team for inspiration
When it comes to well-tested beauty routines, trust our team :). Ellie, Delphine, Chloé and Fanny, have tested over a month food supplements & beauty tools.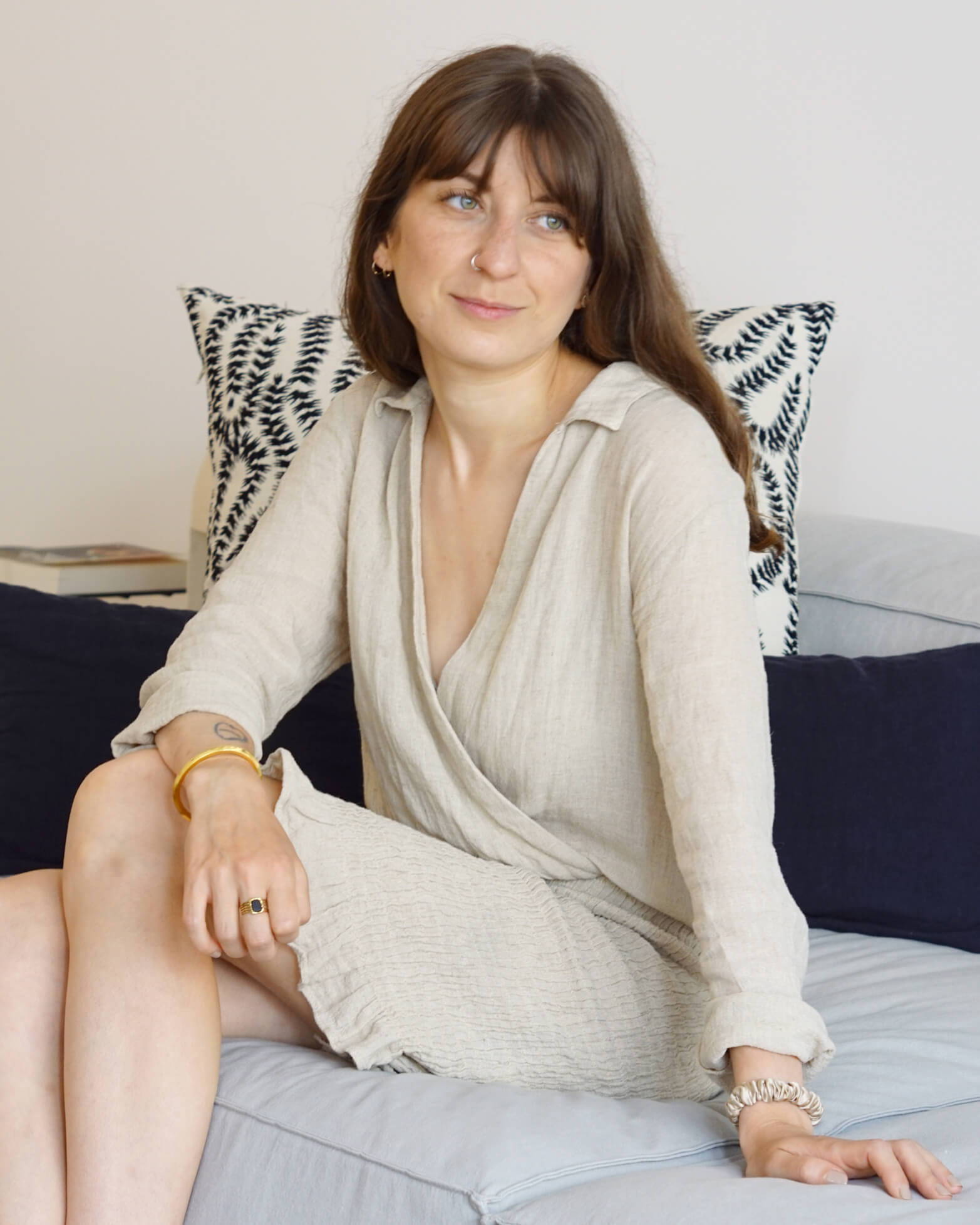 Ellie's routine: cleaner skin and a lighter mind 
Her skin: normal to combination, prone to small imperfections 
Her favourite supplements?
Every morning on an empty stomach, I take a vial of " We want... Purer skin ". Nubio Workshopand then a large glass of water with two capsules of the supplement " We want... Rose petal skin ". Workshop Nubio. These two food supplements act in synergy by offering a detox action on the skin and digestive system.
The beauty tools she can't live without:
The Ultrasonic Exfoliator Spatula

Solaris

This pointed accessory is a spatula that helps to clean clogged pores. It also removes blackheads and with its blue LEDs, it also helps me prevent pimples and fade marks.


How To Glow LED Mask

Solaris

I love the high-tech aspect of this mask and the fact that I can use it at home, while I'm processing my emails in the morning or watching a movie at night! Once again, the blue LEDs act on the imperfections by killing the bacteria responsible for them. They also help to limit micro-cysts, those little pimples under the skin that are often difficult to remove.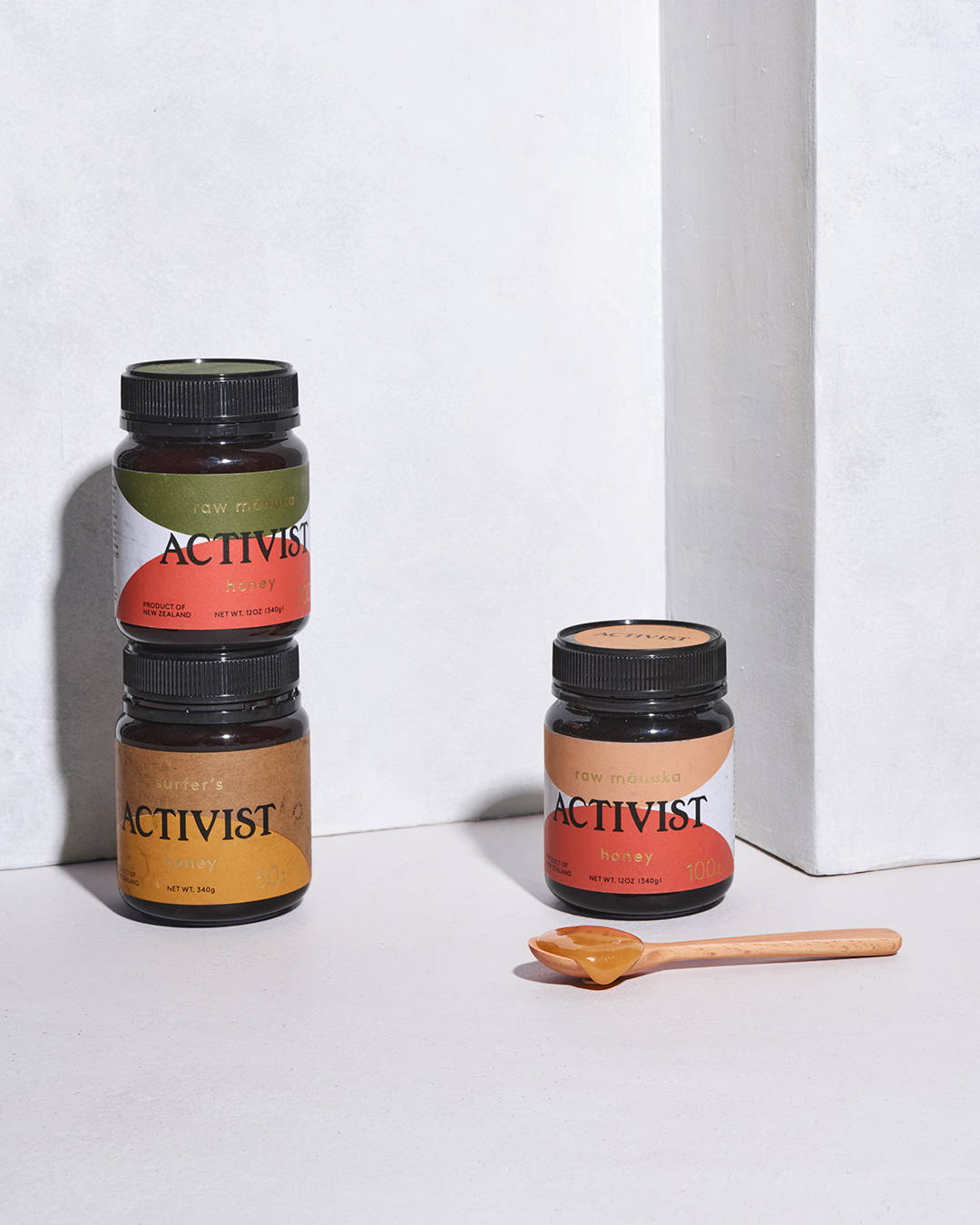 Ellie's winning tips...
A workout. I try to stretch or work out to sweat a little, as exercise naturally "cleanses" the body. I follow Mady Morrison's exercise classes on Youtube, perfect for varying my daily sessions!


Honey mask. When I'm working from home, I make a mask in the morning with Manuka Honey 850+MGO Activist and leave it on for several hours. This product really helps my skin when it's out of control, and it really soothes it.
Good hot chocolate. I am anxious by nature and easily prone to insomnia. Loüno's Evening Magic Cocoa helps me relax.
Delphine's routine: age beautifully and meditate  
Her skin: Dehydrated and prone to (beautiful) wrinkles
Her favourite supplements?
Only one, theEssential Skin Combeau. Simple to take, very complete and so well formulated! Its concentration in tested and proven active ingredients is - precisely - essential for me. I like the fact that it works on several levels at the same time, notably dehydration (which is also the cause of my first wrinkles), but also the resistance of my skin to stress (the cause of the next ones!) and finally on radiance.
The beauty tools she can't live without: 
Gua Sha Face Angel Skin Sentara : This is my facial "workout" to stretch, relax and awaken the muscles. I focus on the oval of the face, the forehead and in particular the eyebrow area, which is very tense in my case. It's a beauty gesture, of course, but also a real moment of relaxation, a break that I wouldn't give myself if I were content with a simple application of oil.


The Dry Brush Ruhi Body Brush: As

a long time Ayurvedic practitioner, I have been faithful to the ritual of dry brushing just before the shower. The benefits on my skin tone and energy level are incredible.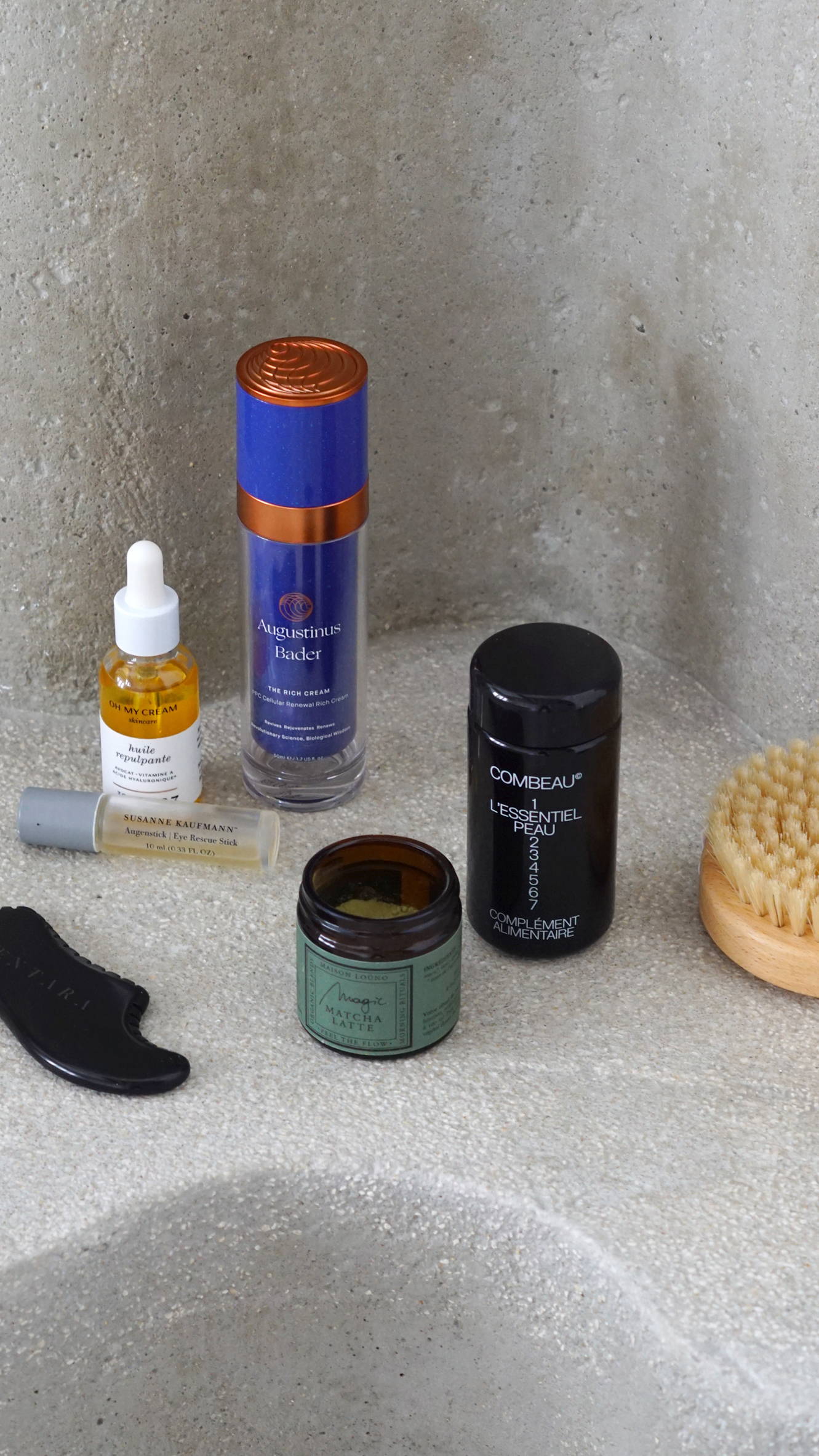 Delphine's winning tips... 
Calm your flow of thoughts. I regularly practice guided meditation programs with Deepak Chopra (the king of mindfulness) when life is going too fast... In those moments, it's 21 days of a short meditation that I practice early in the morning, before everyone else gets up.


Rely on adaptogens. In times of stress or difficulty sleeping (my brain never stops and the night is often a time of great brain activity), I use the Relax Supermix

Wild & The Moon

which I mix with oat milk. The reishi and ashwagandha regulate stress and help to get back into a better sleep cycle.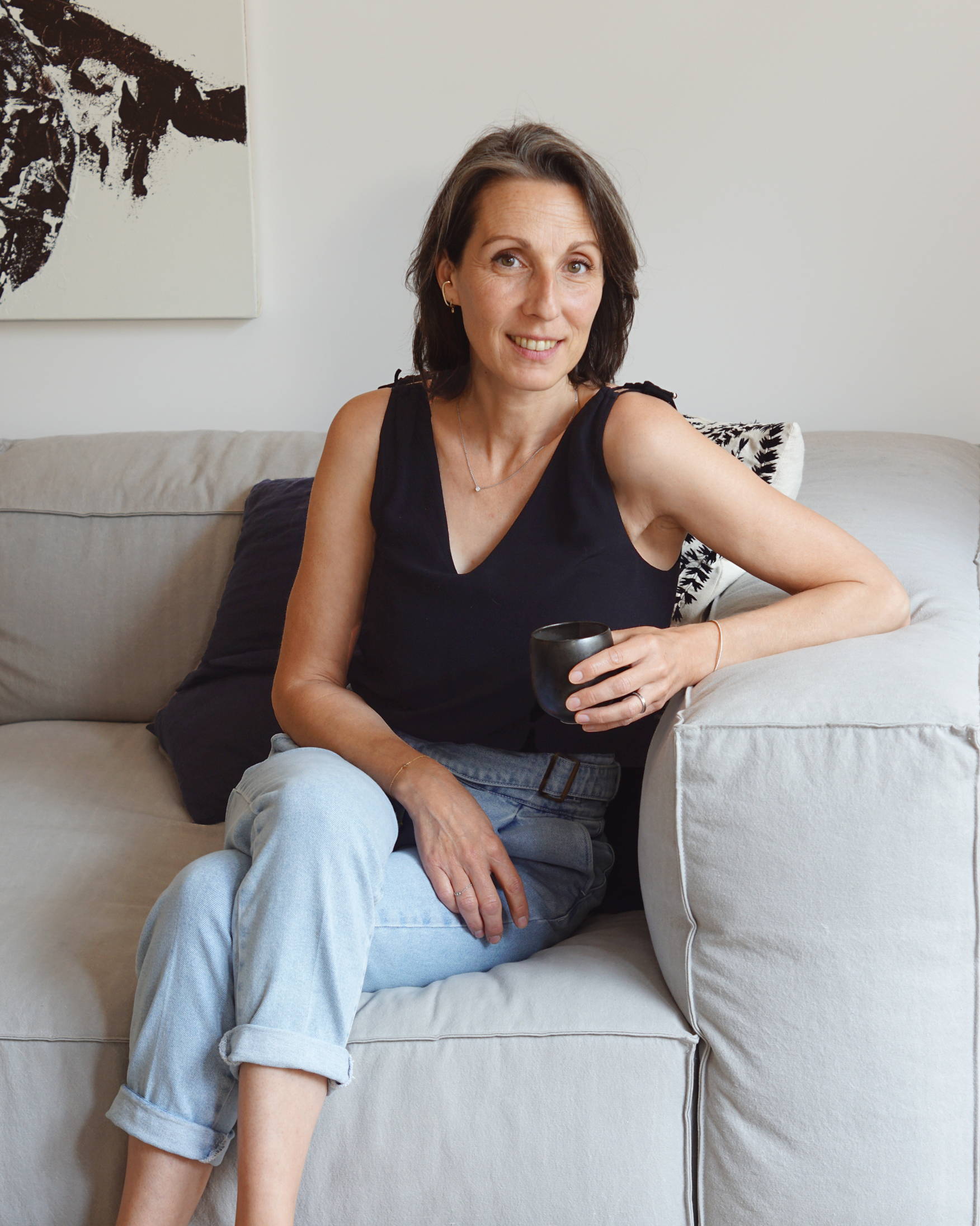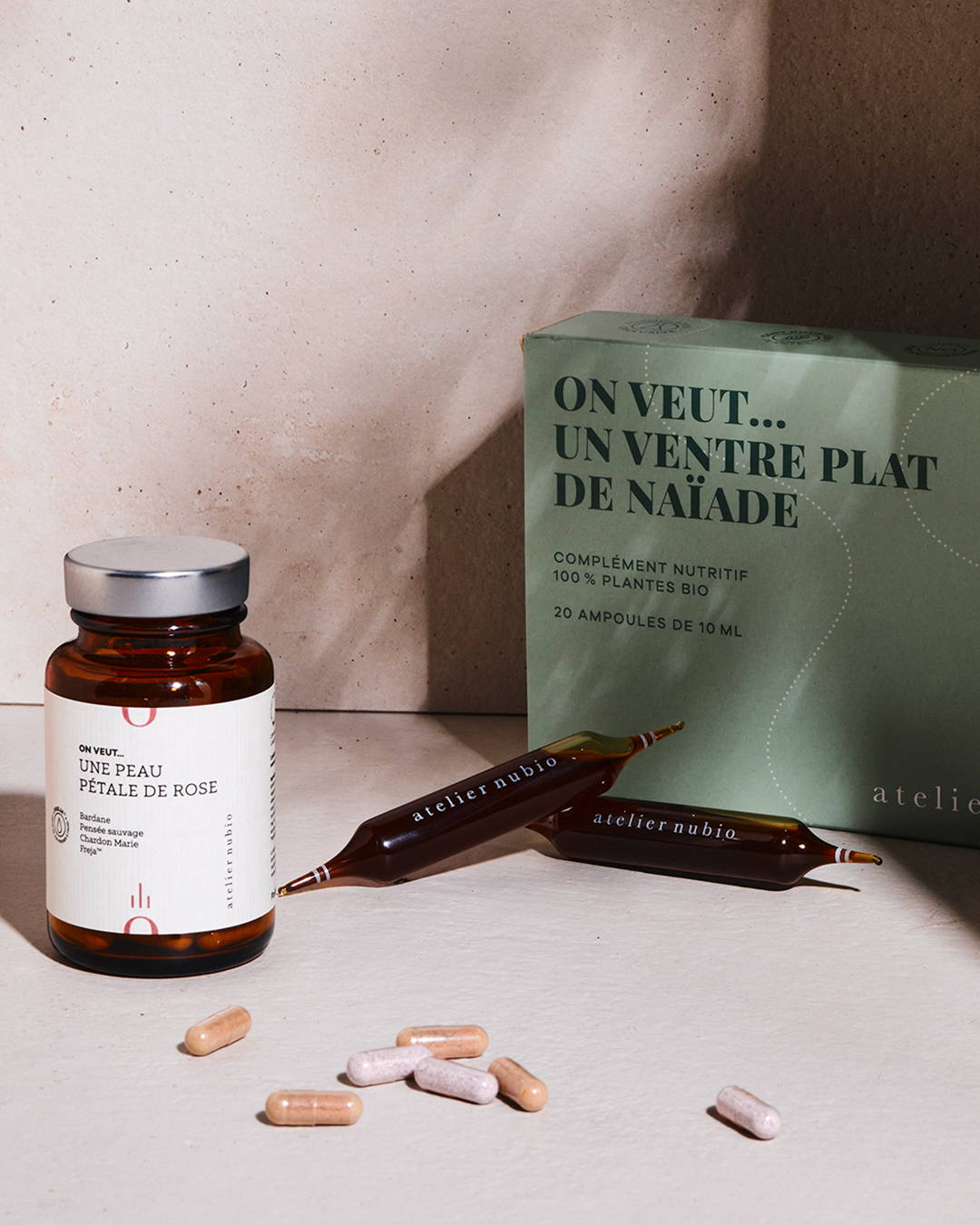 Chloe's routine: peachy skin and dry brushing 
Her skin: normal, looking for radiance 
Her favourite supplements?
I always start my day with a big glass of lukewarm water with a phial of the supplement " We want... a flat stomach from Naïade ". Nubio workshopwhich is very effective on digestion as a whole and also on water retention. I also take the opportunity to take my capsules " We want... a rose petal skin ". Nubio workshop to balance and soften the skin.
The beauty tools she can't live without: 
The Ionic Dry Brush

Ruhi

The Ionic Dry Brush has been a revelation to me. The effects on energy and firmness are tenfold and above all I feel a much better efficiency on the elimination of dead cells.


Gua Sha Body Angel Skin

Sentara

I use it with the Tata Harper Revitalizing Body Oil, in the same direction as dry brushing, starting from the feet and working my way up.
Chloé's winning tips... 
The cold shower. The cold provides incredible energy in the morning, while stimulating the immune and lymphatic systems. I always end my shower with 2 minutes of ice water, starting with my feet and gradually working my way up to my neck.


Listening to yourself

. Without looking for perfection, all these rituals make me feel good and I know I have this option if I need to reconnect or relax, without it becoming an additional pressure in an already busy daily life.
Fanny's routine: glowy skin and calmer digestion
Skin: dry skin with a tendency to be very sensitive in search of hydration and comfort 
Her favourite supplements?
As a big foodie (and pastas/spritz lover) that I am, I regularly have a bloated belly when I go to bed and when I get up in the morning... As the vacations (and the bikini month) approach, I love to take the Naïade Atelier Nubio Flat Belly cure to facilitate digestion and avoid bloating. It's my flat stomach ally for the summer!
The beauty tools she can't live without?
LED Mask Solaris I love the fun aspect of this tool that allows me to enjoy the benefits of LEDs at home without any effort while drinking my evening tea! I only use the red light (with anti-aging virtues, which stimulates collagen production) 3 times a week for 10-15min on cleansed and creamed skin.


Tongue Scratchers Cosmic Dealer :

I discovered the benefits of the tongue scraper a few years ago during a yoga retreat where I was practicing semi-breakfast. Used every morning when you wake up, it allows you to eliminate the bacteria accumulated on your tongue during the night (often responsible for bad breath), to reinforce your immune system and to improve digestion (by activating saliva). A real daily detox tool!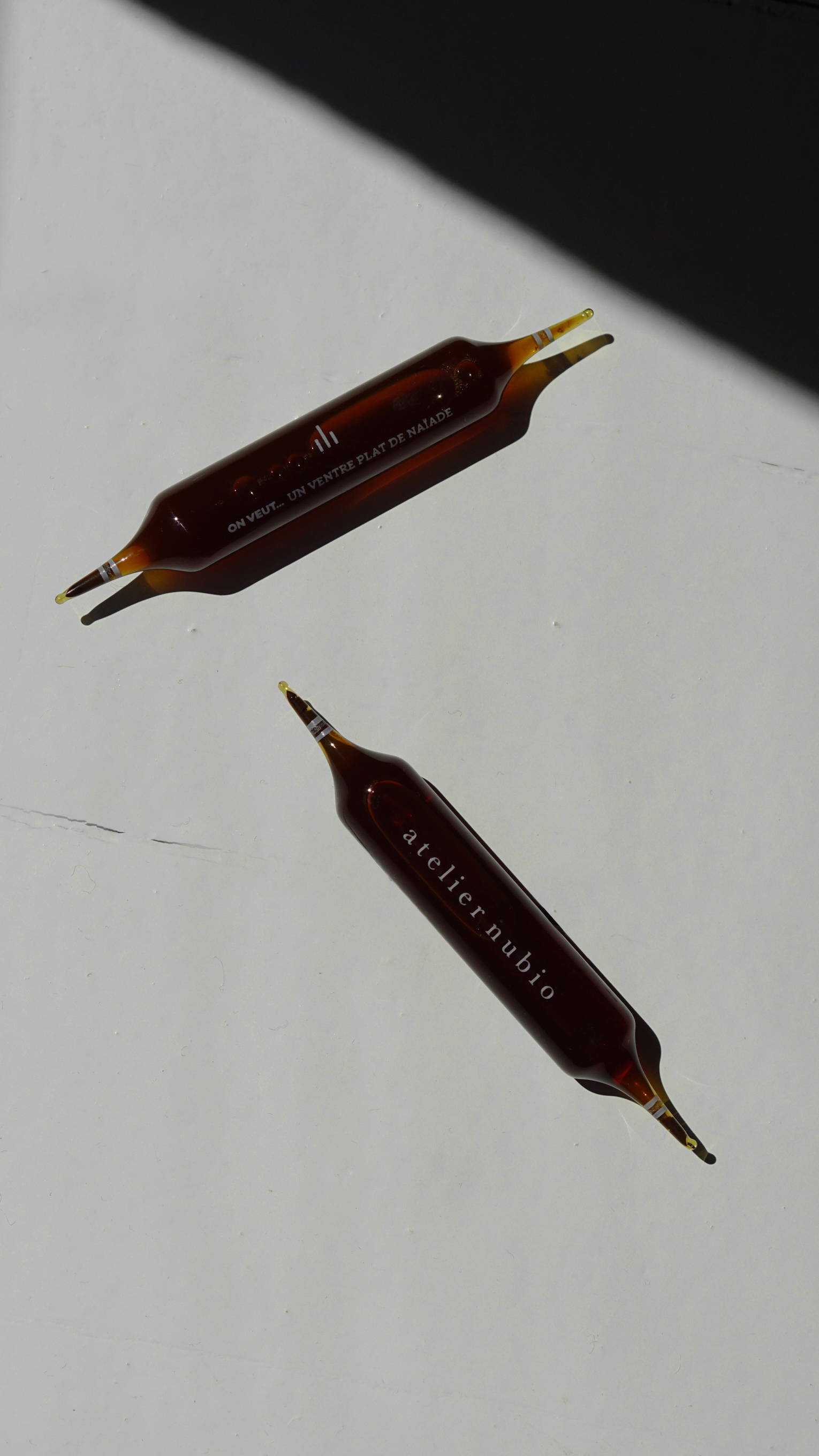 Fanny's winning tips:
A vegetable green juice every morning (celery, cucumber, parsley) that I make with my Kuvings juicer at home (or the "Keep It Clean" from Wild & The Moon when I don't have any vegetables in my fridge) to improve my digestion and my transit ;) I regularly add a spoonful of Beauty Supermix Wild & the moona blend of superfoods with antioxidant properties (to look good and age better!)


Une séance de drainage lymphatique tous les mois (j'adore ceux de la méthode Renata Franca) pour soulager les jambes lourdes et les embarras "gastro-intestinaux". Après une séance, je me sens légère, nettoyée de l'intérieur, les énergies (et mon transit) sont relancés ! Un bonheur ! <3