Beauty posts
Our favorite draining treatments to feel good about your body this summer
So that summer rhymes with lightness and a figure you feel good in, discover our favorite draining, massaging, moisturizing and firming treatments. These beauty tools, treatments and supplements are amazingly effective, so you can take care of your body even on vacation, between swims and waterside aperitifs.
Put an end to the feeling of heavy legs
As the temperature rises and the warm weather returns, so does a feeling we'd rather forget: heavy legs. Thanks to their extracts of red vine, the ampoules We want... beautiful legs Atelier Nubio ampoules facilitate blood and venous circulation, leaving legs feeling light and toned. And their delicious blackcurrant taste makes them the perfect summer cocktail to sip before starting the day.
To make orange peel skin and cellulite a distant memory
Orange peel skin and cellulite tormenting you? If they're completely natural, you're entitled to proudly show them off, and we won't judge whether you prefer to tone them down. The new Firming Body Cream Patyka is a rich, highly effective cream for reducing the appearance of dimpled skin and refining the silhouette. Thanks to its formulation, it limits fat storage and cellulite formation and encourages their elimination, while activating microcirculation, for a firming and toning action in just 2 weeks!
Firming with a featherweight texture
Looking for a skincare product with a photoshop effect? Check out Firming Body Serum 290 L:A Bruket is the skin care product that gives you "perfect skin" and softness in an instant, thanks to its amazing tightening effect. Ideal after a long flight or sun exposure, it immediately penetrates the skin to stimulate circulation and enhance radiance. Day after day, skin feels firmer, smoother and more elastic.
To finally say goodbye to the swollen belly
Difficult digestion and transit, bloating... These are the kinds of little ailments that plague us, especially in summer. But if there's one cure that has become a must-have for the entire Oh My Cream team before we head off on vacation, it's blisters! We want... a flat stomach from Naïade Atelier Nubio. Artichoke to decongest the abdominal area and boost the activity of the liver, kidneys and intestinal tract, sweet fennel to drain and peppermint to improve digestion... These ampoules are the ideal cocktail for a flat stomach all summer long.
And to take it a step further: because even on vacation, our bodies are entitled to their own detoxifying ritual, we pack the Dry Body Brush Oh My Cream for a dry massage that stimulates lymphatic circulation, while eliminating dead skin cells. And be careful not to over-exfoliate your skin! Choose a dry massage in the morning and avoid exfoliation on the same day!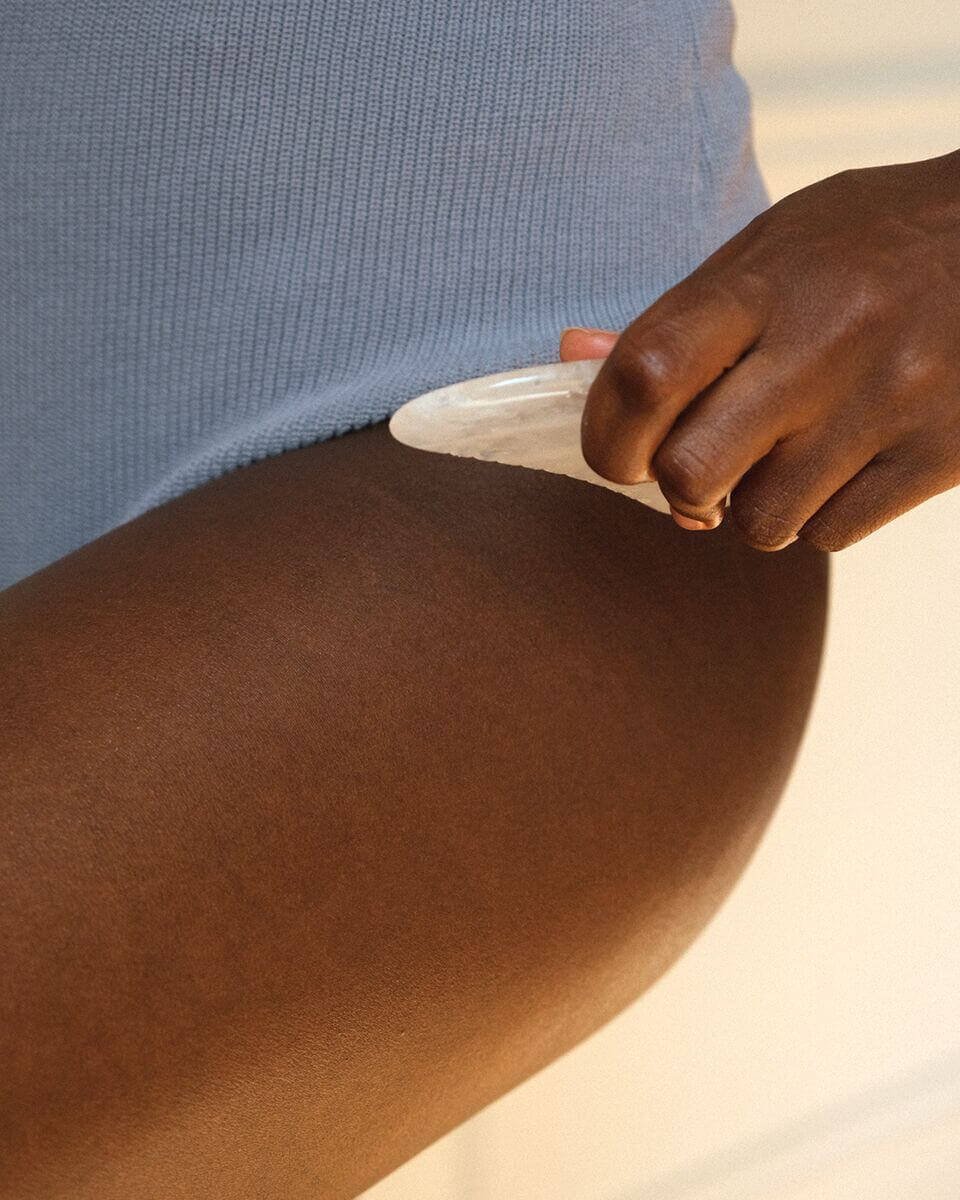 To intensely drain the figure
If water retention and the feeling of heavy legs plague you all year round, especially as summer approaches, We want... Elixir Drainant Atelier Nubio will help you regain a feeling of lightness. With its intense draining effect, this liquid dietary supplement promotes water elimination for improved circulation, a feeling of lightness and a toned figure.
The little extra to slip into your suitcase: Gua Sha Corps Oh My Cream Skincare, with its serrated face, this white quartz gua sha massages each area of the body with precision to drain and "break up" fatty deposits for lighter legs and a firmer body. Use in conjunction with your favorite body oil...
To take care of your body