Beauty Files
Violette Serrat, founder of Violette_FR, shares her make-up routine with us!
A veritable make-up guru, Violette Serrat sees beauty as an art form, playing with colors as if they were on a canvas to create sublime, flamboyant looks. To mark the arrival of the VIOLETTE_FR brand on our shelves, she reveals her make-up routine to inspire you to dare colour !
Her minimalist skincare routine
His double-cleaning ritual
"In the morning, I just put water on my face before applying my skincare products. I don't cleanse because I have extremely sensitive skin and I avoid anything that's going to be too aggressive. In the evening, however, I double-cleanse. It's become my skin religion! I start withCleansing Oil Oh My Cream Skincare Cleansing Oil to melt away make-up and impurities, followed by the Pink Cloud Jelly Cleanser Gelée Nettoyante Herbivore. A really good cleanse is the basis of everything!"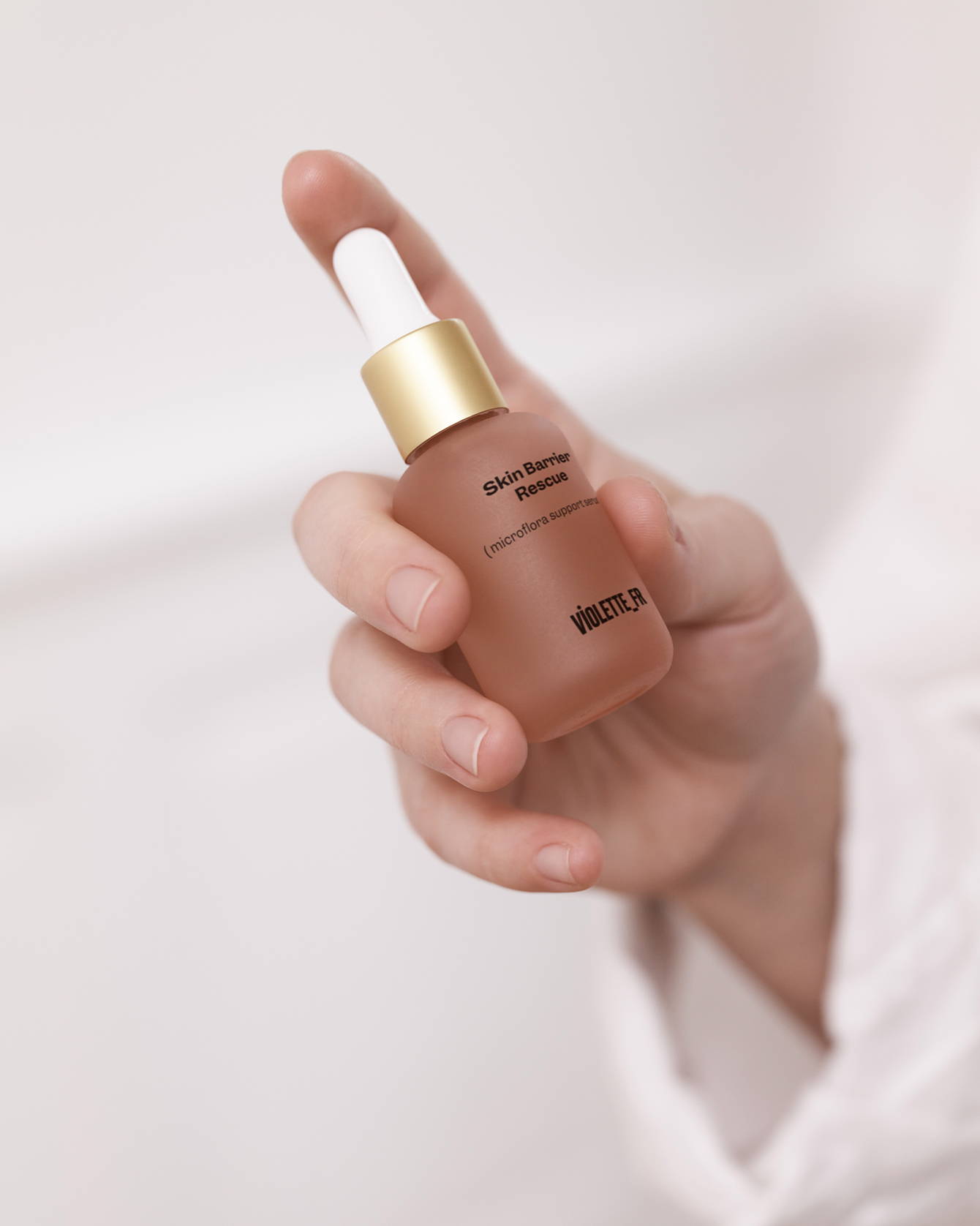 The serum that saves
"As I've just arrived from New York, I've been traveling, I haven't slept much... And I have very dry skin, so I apply the Skin Barrier Rescue Sérum Protecteur VIOLETTE_FR to rehydrate my skin and repair the cutaneous barrier. We've developed these 5 serums as a kind of first-aid kit for the skin, to really relieve all skin "emergencies". 
His must-have duo
"Between us, we call them the 'Dream Skin Duo'. First, the Boum Boum Milk Moisturizing Cream Spray VIOLETTE_FR. It's like a miracle spray! A serum, toner and moisturizer that can be applied to body, hair and scalp, loaded with probiotics thanks to the fermentation of Birch sap in its formulation. Since I started using it, I've had no problems whatsoever. It's like liquid gold... 
Next up, VIOLETTE_FR Moisturizing Cream VIOLETTE_FR, rich in prebiotics thanks to beet sugar. What I wanted was to develop a cream capable of creating a protective barrier to shield the benefits of Boum Boum Milk, protect the skin from external aggressions, and at the same time boost hydration." 
Her simple complexion routine
"Since I have very dry lips, I always apply a little bit of Lip Wrap Reviving Lip Balm Ilia (before starting my make-up. I then applyIlia True Skin Serum Concealer Correcteur de Teint , a concealer that melts onto the face without leaving any demarcation. What bothers me about dark circles is that I call the root of my circles. I make up this area by dabbing to create like a gradient."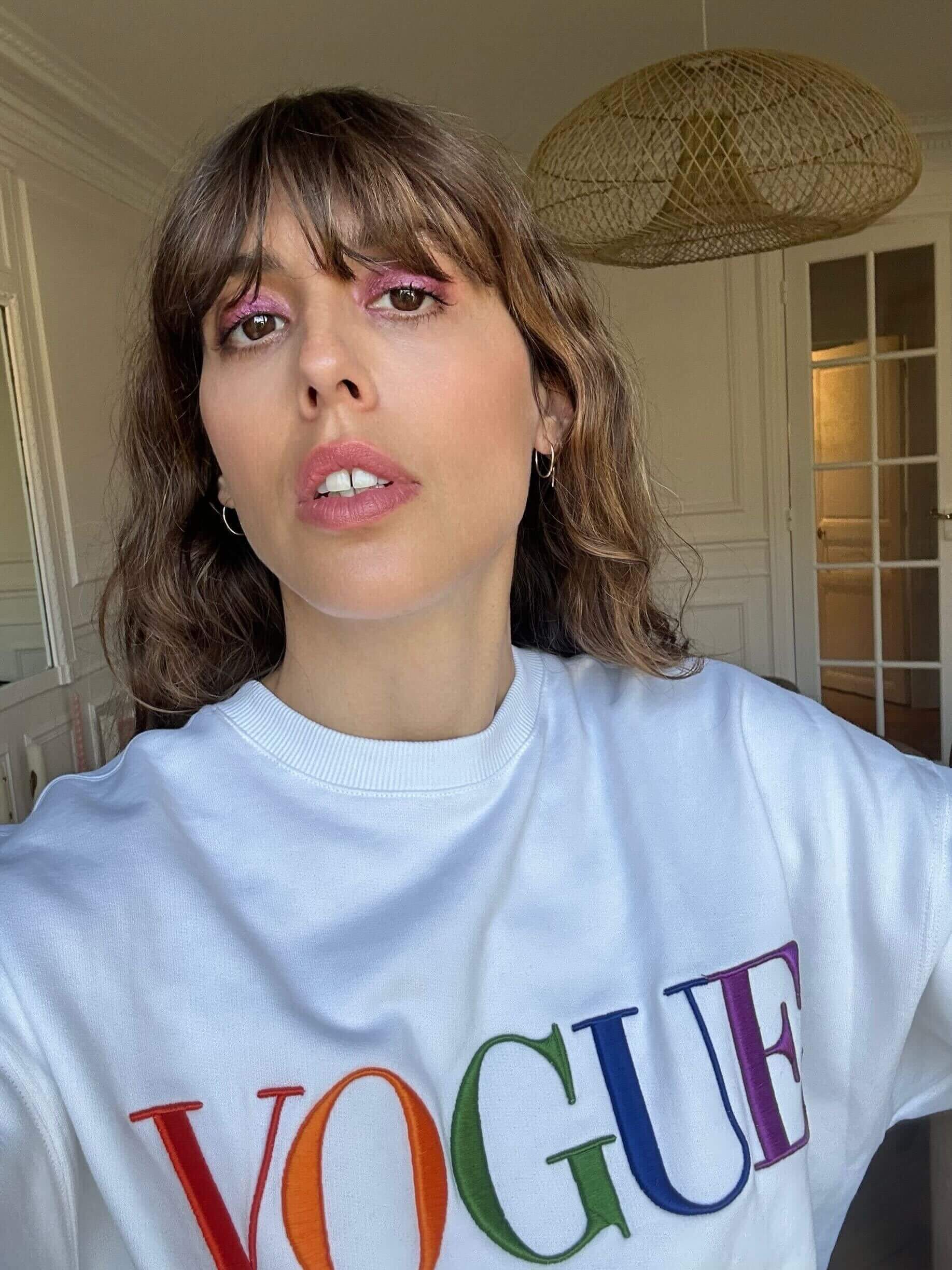 On the cheeks
"The Bisou Blush Cream VIOLETTE_FR was inspired by my daughter Inès. I dreamt of making a blush inspired by the colour of her cheeks when she was very little and still teething! The day I went to the lab with her photo, it was quite a magical moment... I don't think chemists have ever seen someone come in with a photo of a baby and copy colour to make a blush. And on the formulation side, I was inspired by sfumato techniques (one of Da Vinci's favorite techniques), which consists of having transparent layers of color that give the sensation that the 'healthy glow' effect comes from the skin and not the makeup."
On his eyes
"When I developed the brand, I had the desire to create creative yet wearable colors, so that everyone could be inspired. I think we're born perfect and makeup and colors should just be there to celebrate and inspire you. Today, I wanted to put on a colour that inspires me, that wakes me up, that gives me a little boost, with the Yeux Paint Ombre à Pauilles Scintillant in Rêve de Dahlia, one of my favorite colors."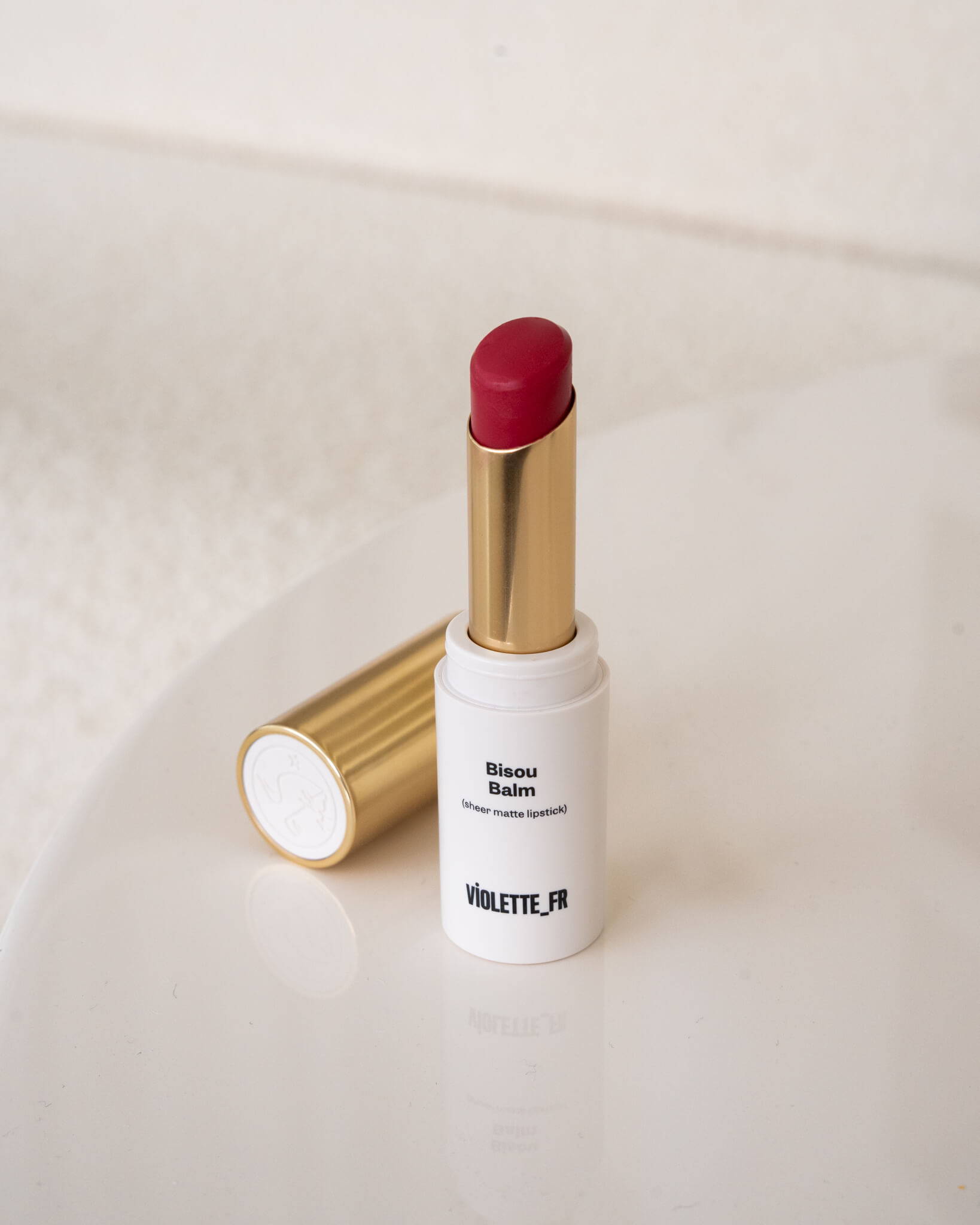 And the mouth
"For the mouth, I use Bisou Balm Lip Balm Tinted VIOLETTE_FR, one of our best-sellers! I really wanted to have that bitten-mouth effect, like a very light cloud of color on the lips. I love the Sucette shade, which for me is the most fun colour we have."