Beauty file
7 treatments that work wonders overnight
Dull complexion? Dark circles, puffiness and skin as wrinkled as your pillowcase? We take advantage of the night to fall into the arms of Morpheus and get a new skin for a beautiful wake up. Discover the 7 night care products that work wonders for a transformed skin.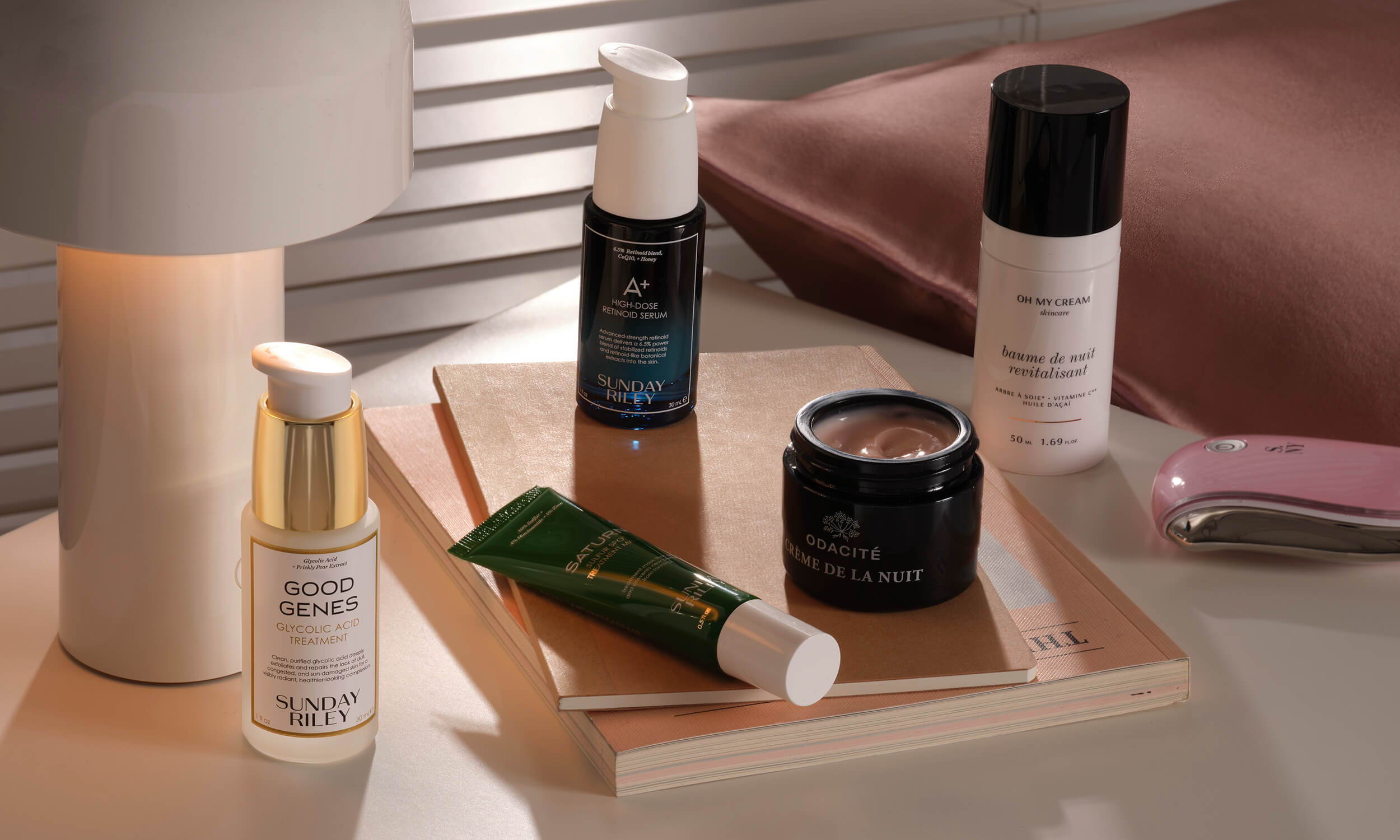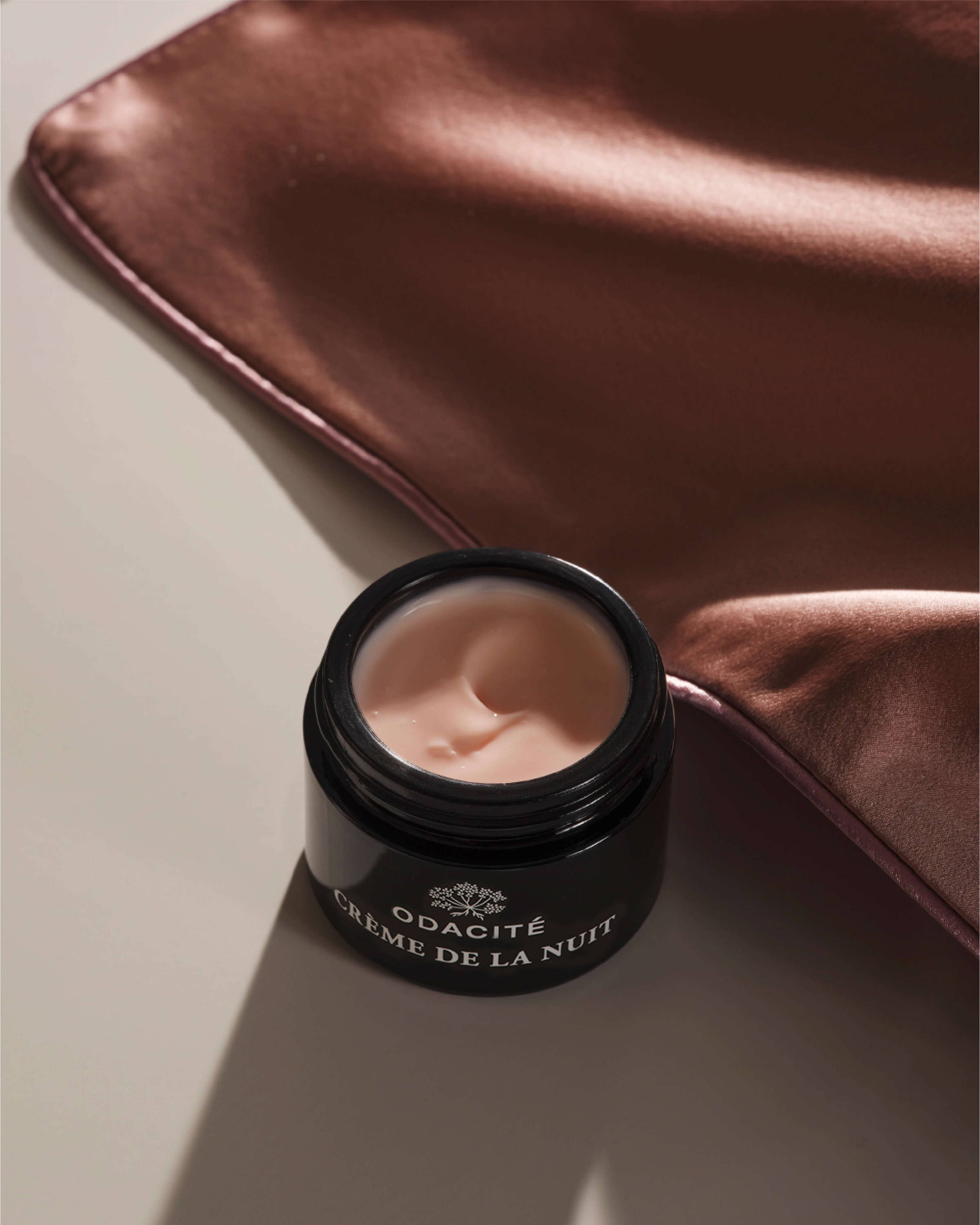 The prodigious anti-aging night cream
A melting pink texture and a natural sweet orange fragrance. La Night Cream Odacité is a delight for a plumped and radiant skin. It combines clinical active ingredients such as vitamin C with botanical active ingredients such as ashwagandha to restore suppleness and vitality.

The extra tip: Its acupressure tool offers a pure moment of relaxation all to yourself by untying facial muscle tension for relaxed skin and less fine lines.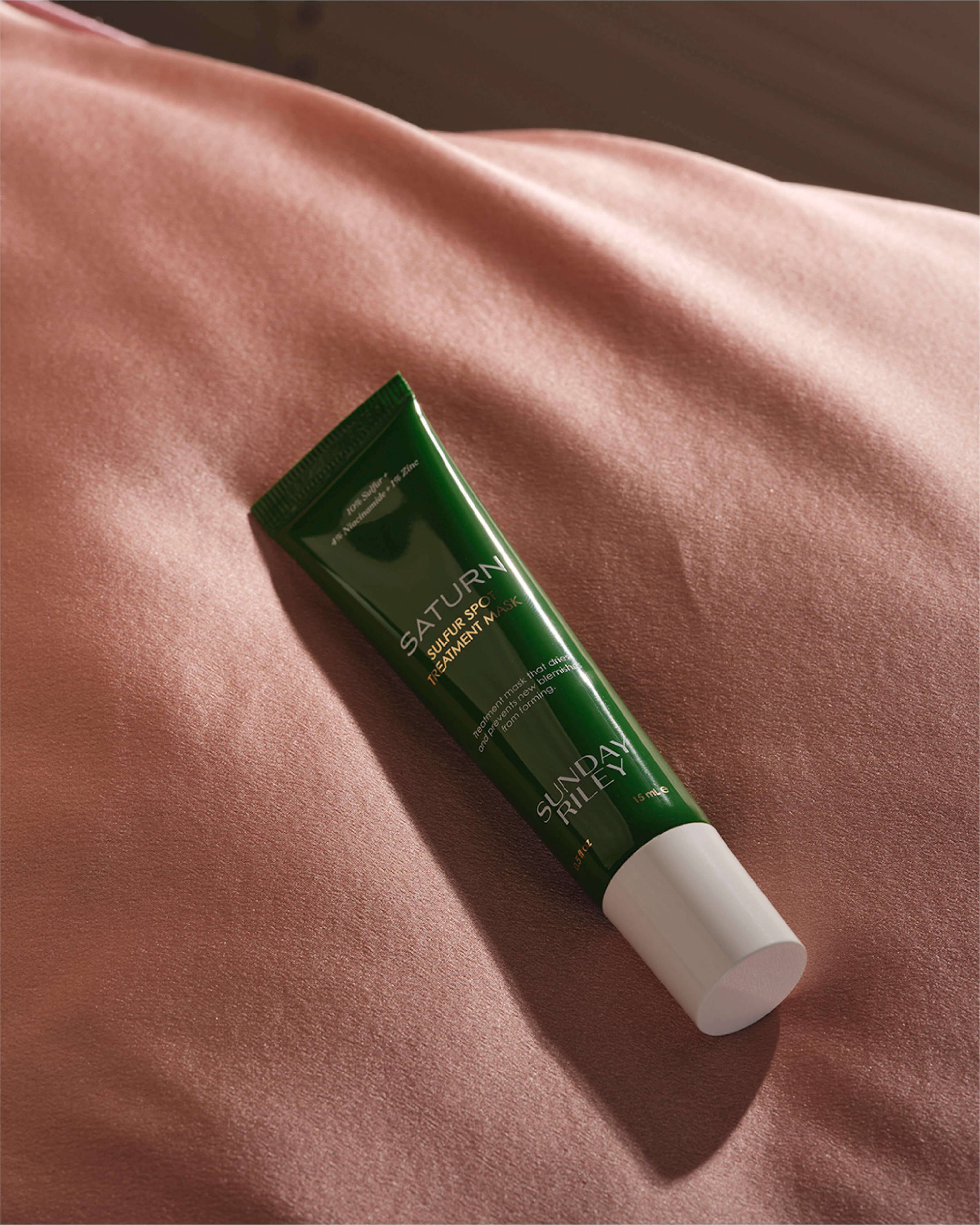 The SOS anti-imperfection mask
A true savior when blemishes plague your skin, the Saturn Sulfur Spot Treatment Sunday Riley reduces the redness and size of the pimple until it's completely gone. An ideal topical treatment to purify and purify in a hurry.
Extra tip Apply this mask locally to the affected areas. You can leave it on for a few minutes, then rinse it off. But, for an SOS action, apply it like a patch on the imperfection and leave it on all night... To find the smile in the morning!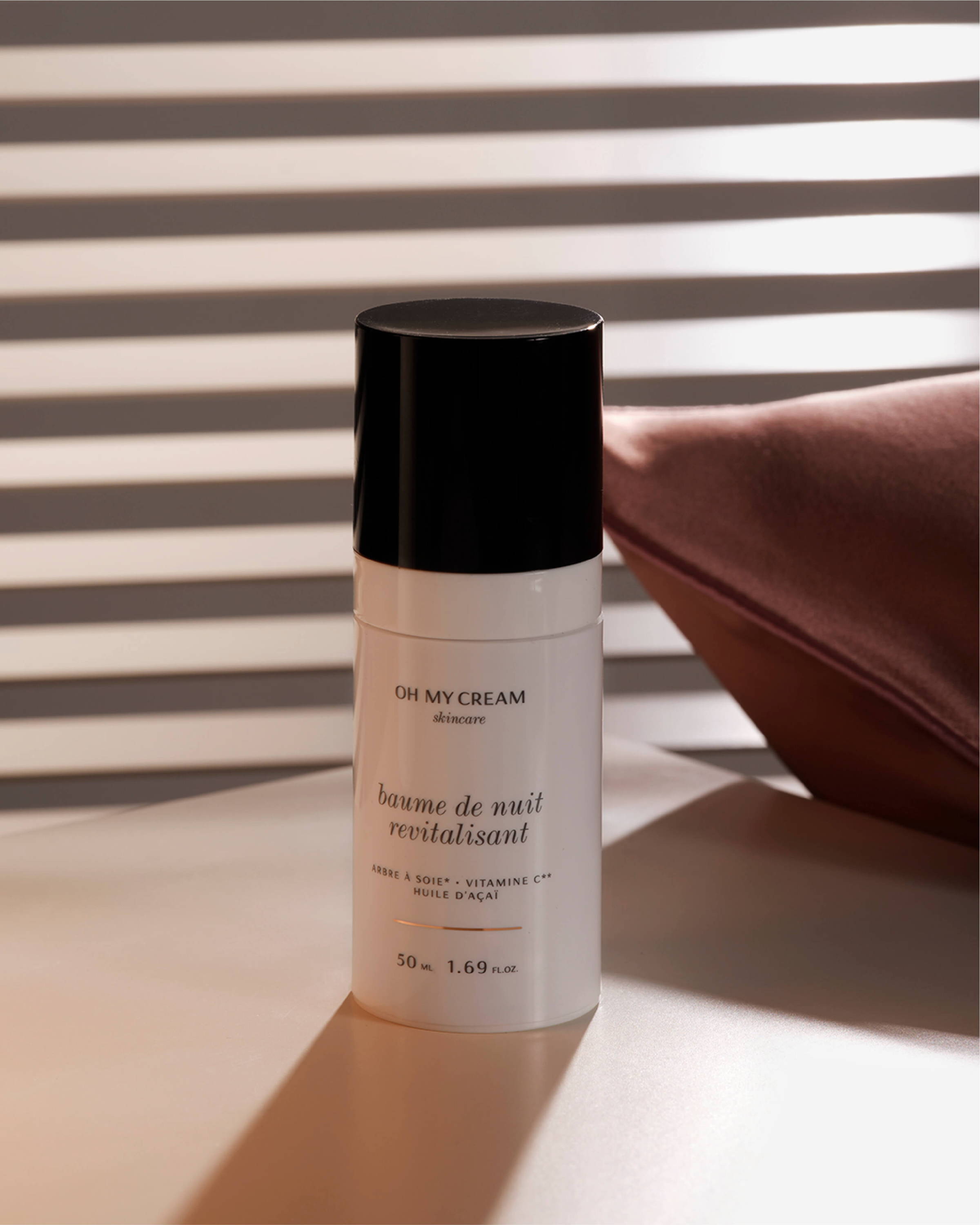 The cocooning, anti-fatigue night balm
Enveloping and generous, our Revitalizing Night Balm Oh My Cream Skincare smoothes the features and boosts the complexion's radiance for comfortable and relaxed skin in the morning.
Extra Tip: The driest skin can even apply it as a day cream.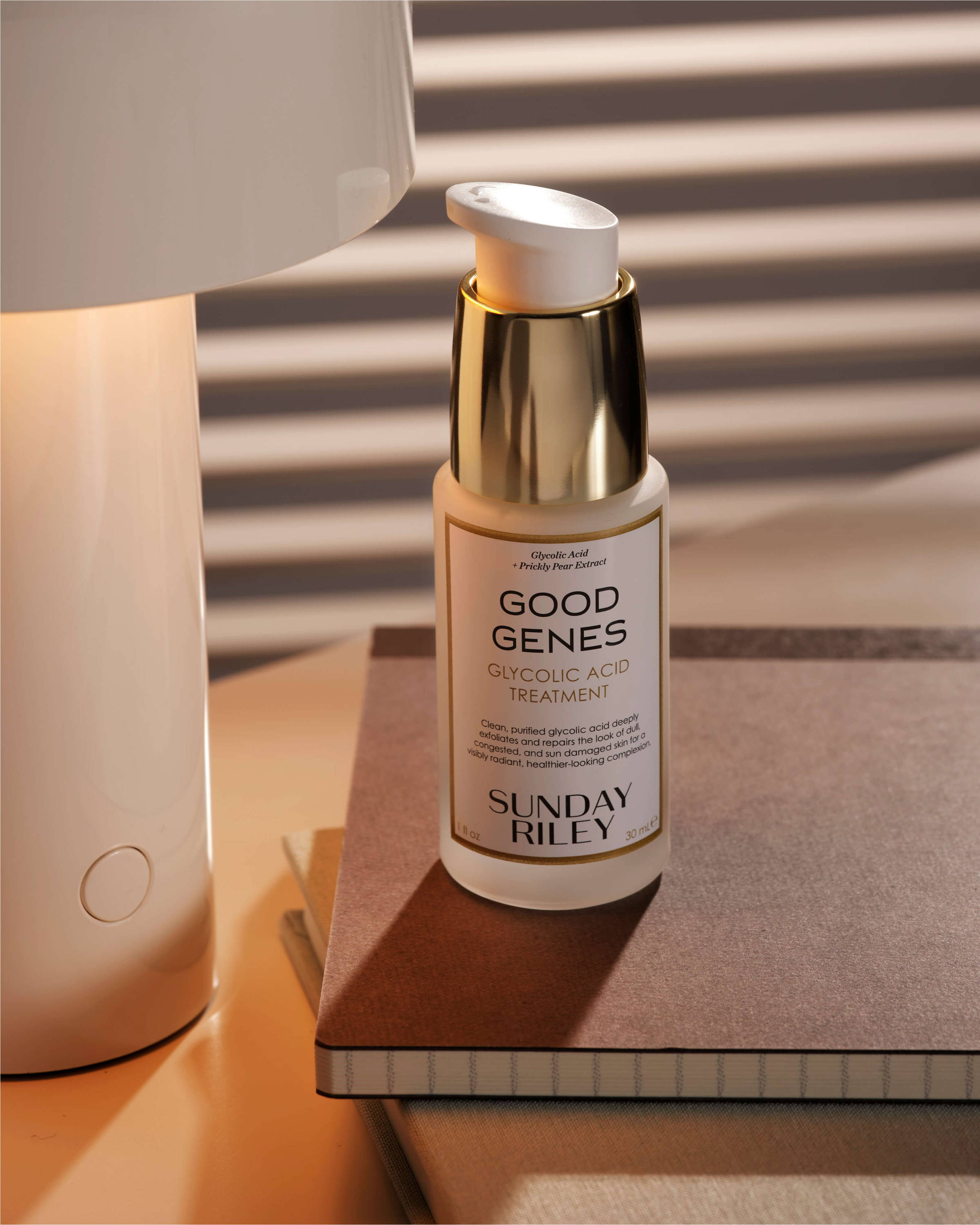 The skin perfecting exfoliating treatment
If there is a care product to be tested at least once in a lifetime, it is the Good Genes Sunday Riley. This multi-functional serum combines "beautiful skin" active ingredients and acts as a complexion perfector to reduce imperfections and blemishes, plump up skin, smooth fine lines and boost the complexion's radiance.

The extra tip For a a good glow in the morning, apply Good Genes, then a few minutes later, massage in a few drops of the antioxidant treatment oil Juno Sunday Riley. Smooth, plump skin guaranteed!
Anti-aging serum with retinol
This super powerful night serum offers truly amazing results on marked wrinkles. Contains 6.5% retinoids, A+ High Dose Retinoid Serum Sunday Riley smoothes fine lines and wrinkles, diminishes blemishes and deeply plump up for firmer skin and delayed skin aging.

Extra tip For sensitive skin, start using it gradually, 1 to 2 nights a week and alternate with the Good Genes Sunday Riley.
The massaging and relaxing gua sha
You won't be able to miss the ritual of facial massage with this new generation high tech gua sha. It's Lit LED Gua Sha Massager Solaris combines vibration, heat and LED to effortlessly de-stress and firm. It is the ally for a plumped up skin and a a formidable radiance.
Extra tip After a long day, activate the heat mode and massage your neck for a moment of pure relaxation.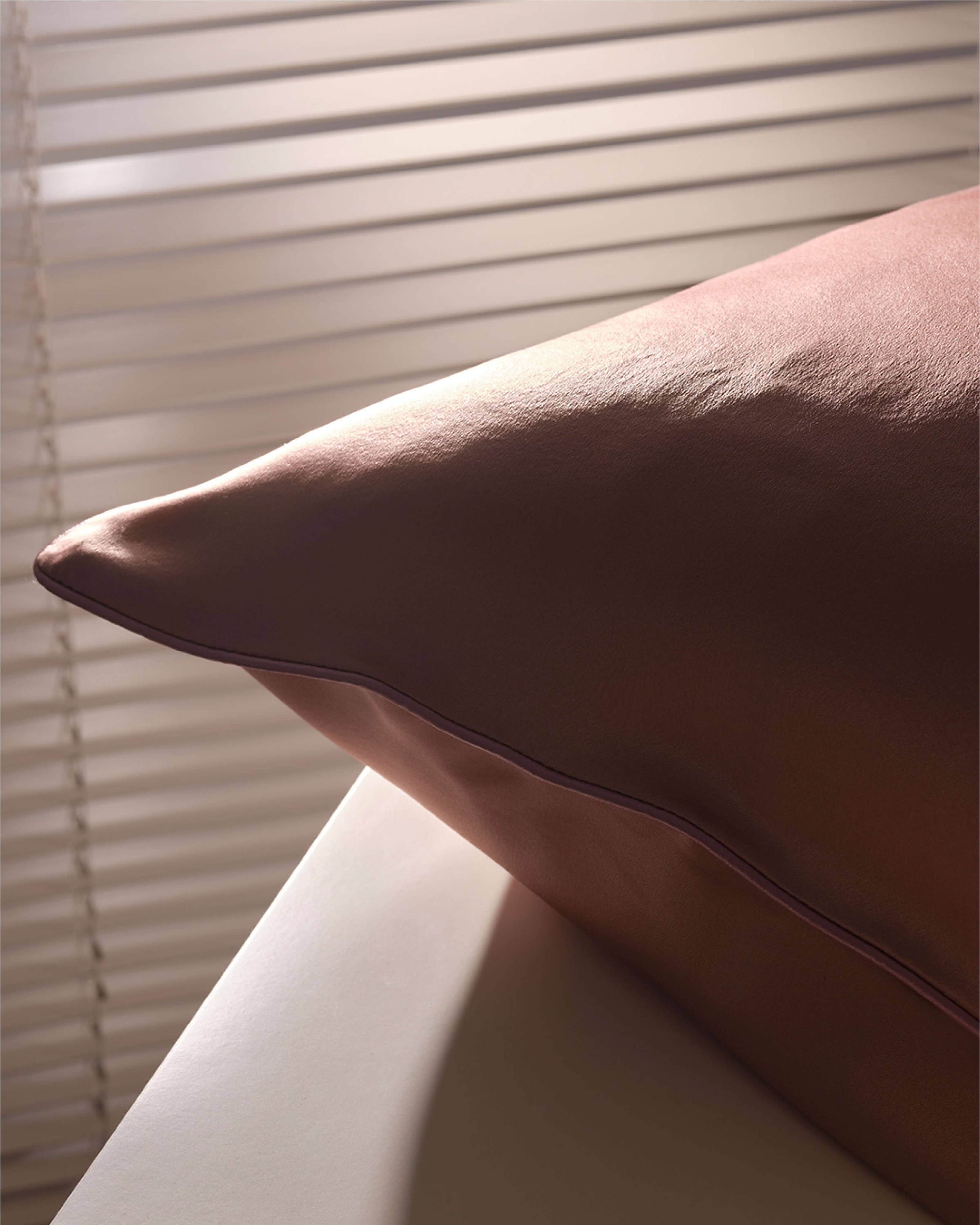 The silky pillowcase for a soft night
For sweet nights in the arms of Morpheus and a beautiful awakening, the Silk Pillowcase Square Size Venue & Gaia is the ideal accessory. This pure mulberry silk pillowcase takes care of your skin and hair while you sleep.

Extra tip For a truly rested look, try the Silk Night Mask Venus & Gaia opaque, adjustable and padded.