Beauty Posts
To your brushes, get ready… style!
Our beauty experts share their best tips and quick and easy hair ideas! Check out each of their favorite looks now!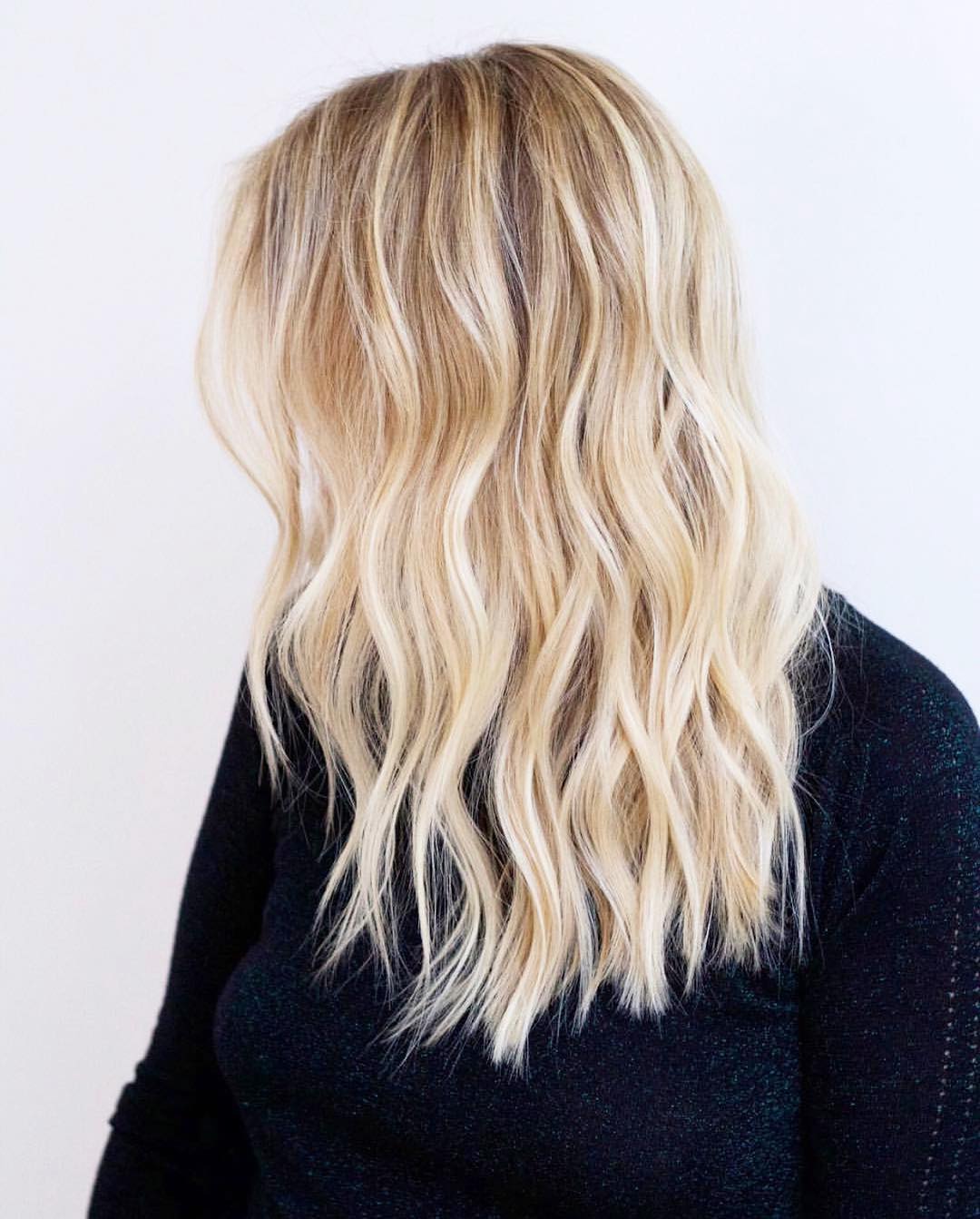 Juliette's pretty waves in just 10 minutes!
Do you have thin, flyaway hair but want volume without playing around too much? Here is Juliette's failsafe technique for wavy hair à la Blake Lively!  
Even if volumizing shampoos do prevent flat hair, at the end of the day miracles don't happen and I have never managed to achieve the look I've been dreaming of. But this was all before I discovered texturizing sprays...
From now on, whenever I get the chance, I take out my iron to curl my hair divided into a few large strands. The trick for a super natural effect? I vary the direction in which I twist my strands on the iron: once in the front and once in the back. Then, I spray the roots and lengths with John Masters Organics "Beach Effect" Styling Mist and tousle the hair. Of course, after a few hours, my large curls have almost disappeared, but there is still the volume accompanied by a nice wavy blow-dry, and it's even better...
Cécile's stunning chignons
Whether you have long or shoulder length hair, here are Cécile's top tips to take you from a quick, messy bun to a wow-worthy chignon, without even making your arms ache!
The bun is for me an essential whatever the length of my hair! Low buns, high buns or with a curly front... I quickly realized that the main thing before starting a bun is the preparation! For a great result without too much effort, I lightly curl the hair and apply a little Rahua Freestyle Texturizer to set the curls without overpowering them. To add volume, I crepe my hair and spray a little John Masters Organics "Beach Effect" Styling Mist: my hairstyle also lasts longer and the clips stick much better! Batiste dry shampoos also do the trick... as long as you detoxify your hair with a natural shampoo! Charlotte (from Comptoir des Charlottes) also told me to combine a low bun with a twist or a braid, and then to lightly tousle the whole thing. It's true that it immediately gives a crazy elegance! Also remember to slip in your bag some clips in case of touch-ups.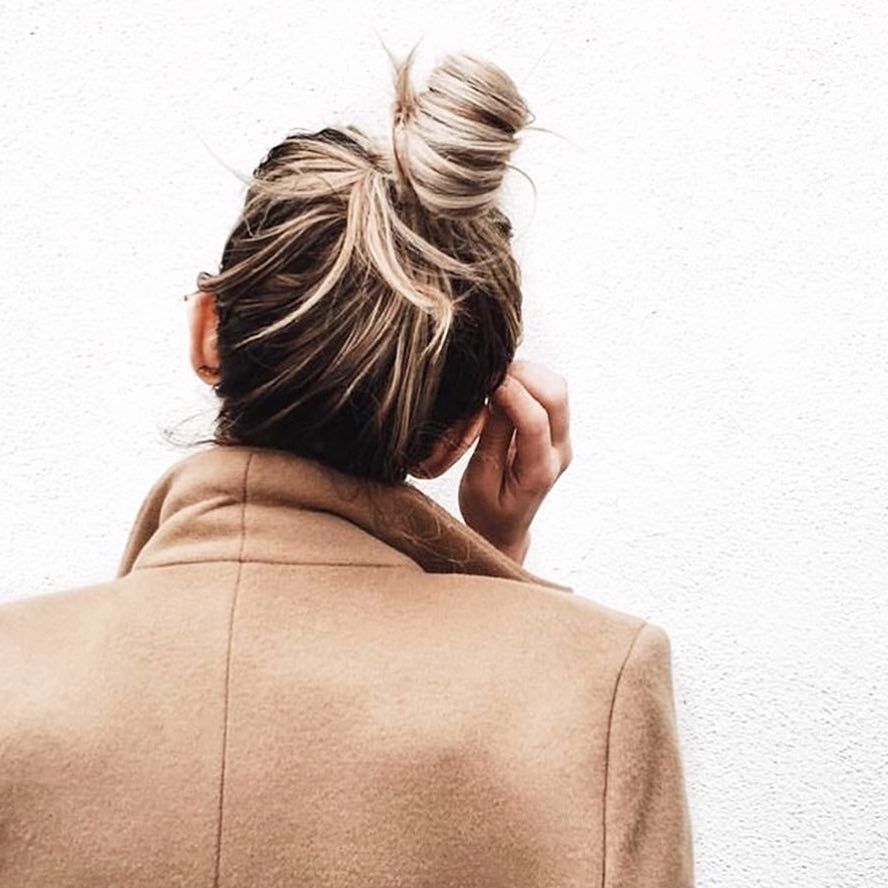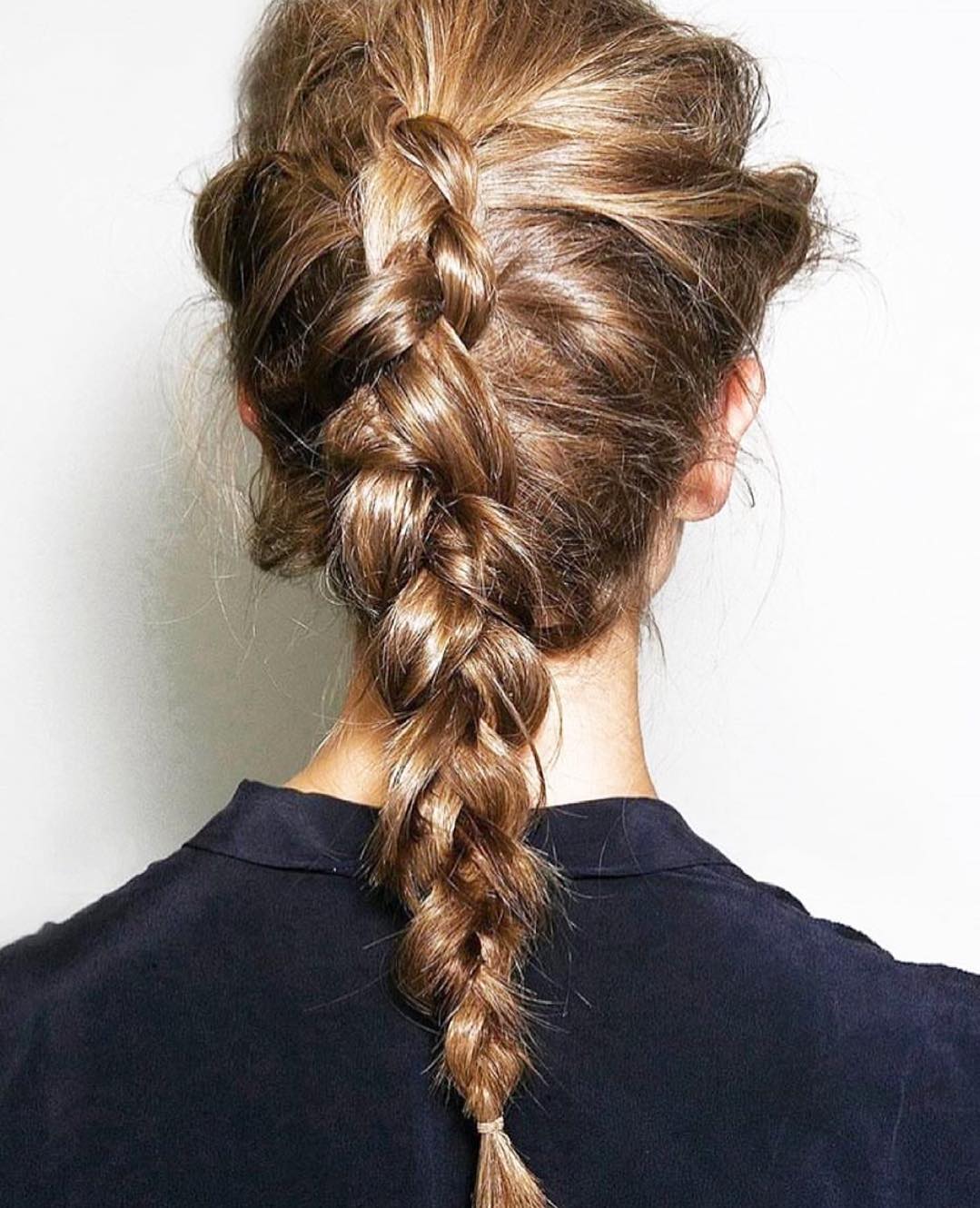 Pauline's little plaits for short to shoulder-length hair…
A little bob that is starting to grow out? A fringe that is too long to hide? Create an illusion with plaits!
If you are also part of the club who is eternally dissatisfied with their locks, swaying between long and short and regretting your choice the week after, this tutorial was made for you.
I always start by lightly crimping some strands at the roots and at the lengths. Then, I apply a dab of Rahua Freestyle Texturiser on the lengths, my ultimate weapon to give that slightly messy effect and to fix my bun pins more easily. You'll see, it changes everything! Always start by braiding at the base of the head, systematically taking in new strands. That's how you'll catch the shortest strands (for example, those of a growing fringe). In order not to have a too strict effect, I pull on some strands of my braids to make them more voluminous. Then I fix them with flat clips. Two braids (one at the edge of the face and another in the middle) are enough. For the back of the head, simply gather the rest of the hair by rolling it over itself... and you're done!
Our favourite products:
Rahua
Freestyle Texturizer
John Masters Organics
Brume Coiffante "Effet Plage"
Rahua
Leave-In Treatment