Behind the scenes
New: Indie Lee's Sleep line has arrived!
It is sometimes peaceful or tormented, heavy or jerky... If there is a daily element of our lives that we do not understand, it is our sleep. Fortunately, we know that there is an undeniable link between the body and the mind. So to help you fall asleep, we rely on Indie Lee's new "Sleep" line, along with a few well-chosen tips!

Vetiver, chamomile, lavender and patchouli... 
A magic formula? Not quite, but almost, if you tend to toss and turn at the bottom of the bed... The combination of these 4 plants promises to open the doors to sleep thanks to their relaxing and harmonizing virtues. This quartet can be found in all of Indie Lee's new gems products!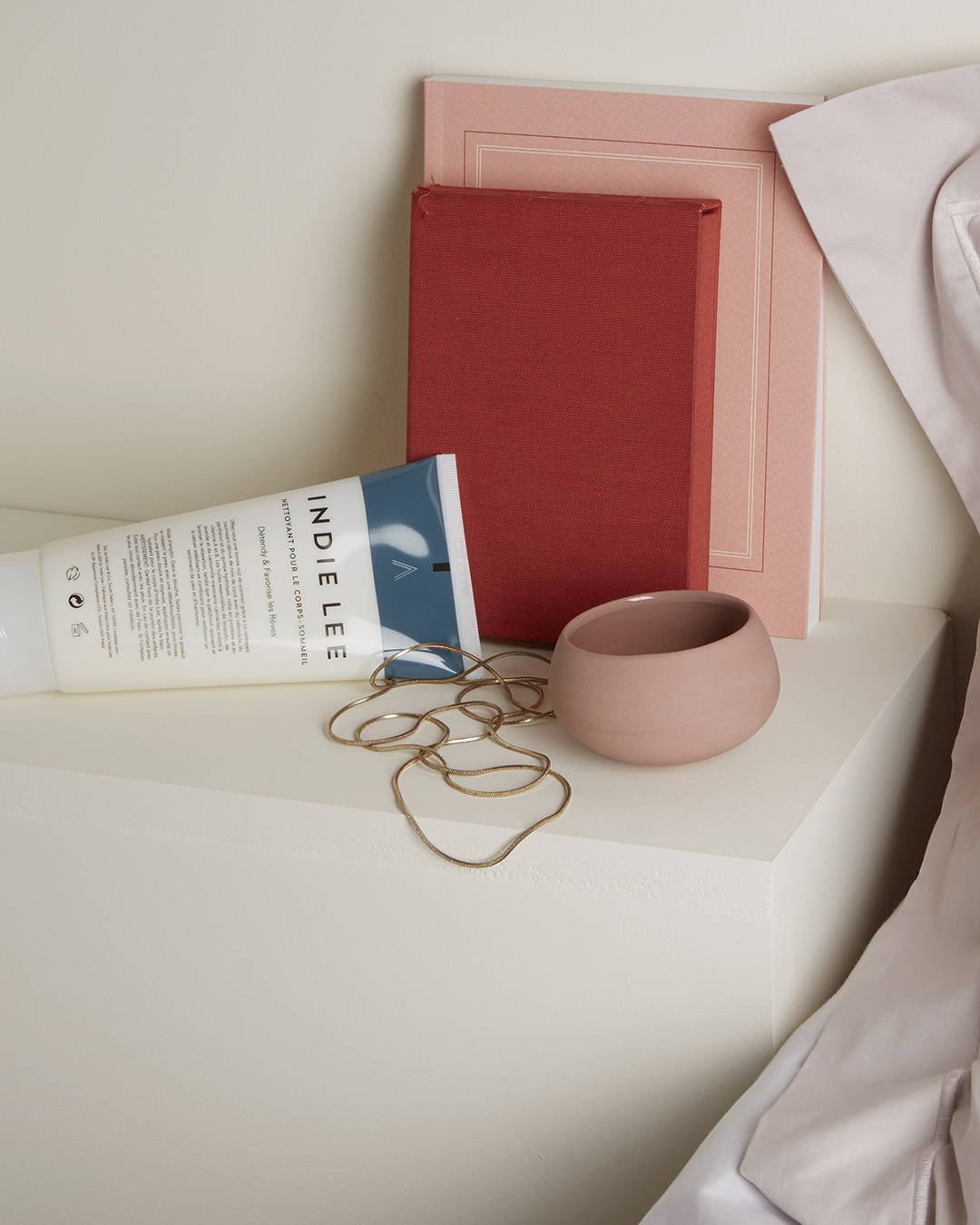 The calming body wash
Kill two birds with one stone with this soothing shower gel that gently washes the most fragile skin while moisturizing and relaxing the senses. Its soft notes of lavender soothe, promoting absolute relaxation... Choose a warm bath (or a comforting shower) an hour before going to bed, it optimizes sleep.
Sleep Body Wash Gel Indie Lee
The relaxing body oil
When you get out of the shower, brush on this light oil made from marula and grape seed oils, for nourished and repaired skin. Its cocktail of essential oils is ideal just before bedtime... Insist on the level of the hands and wrists, then calmly inhale in the hollow of your wrists to benefit from its aromatherapeutic properties.
Sleep Body Oil Indie Lee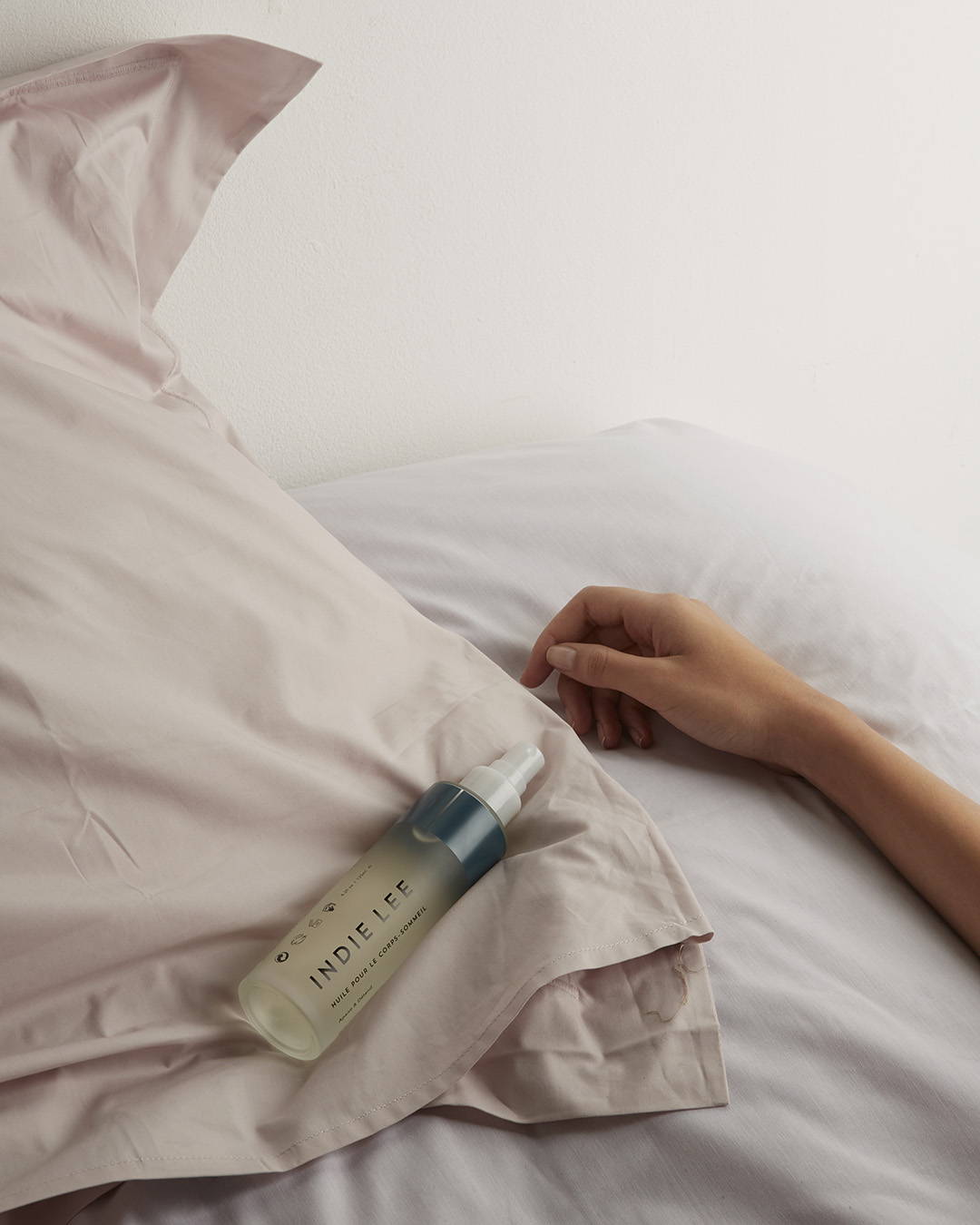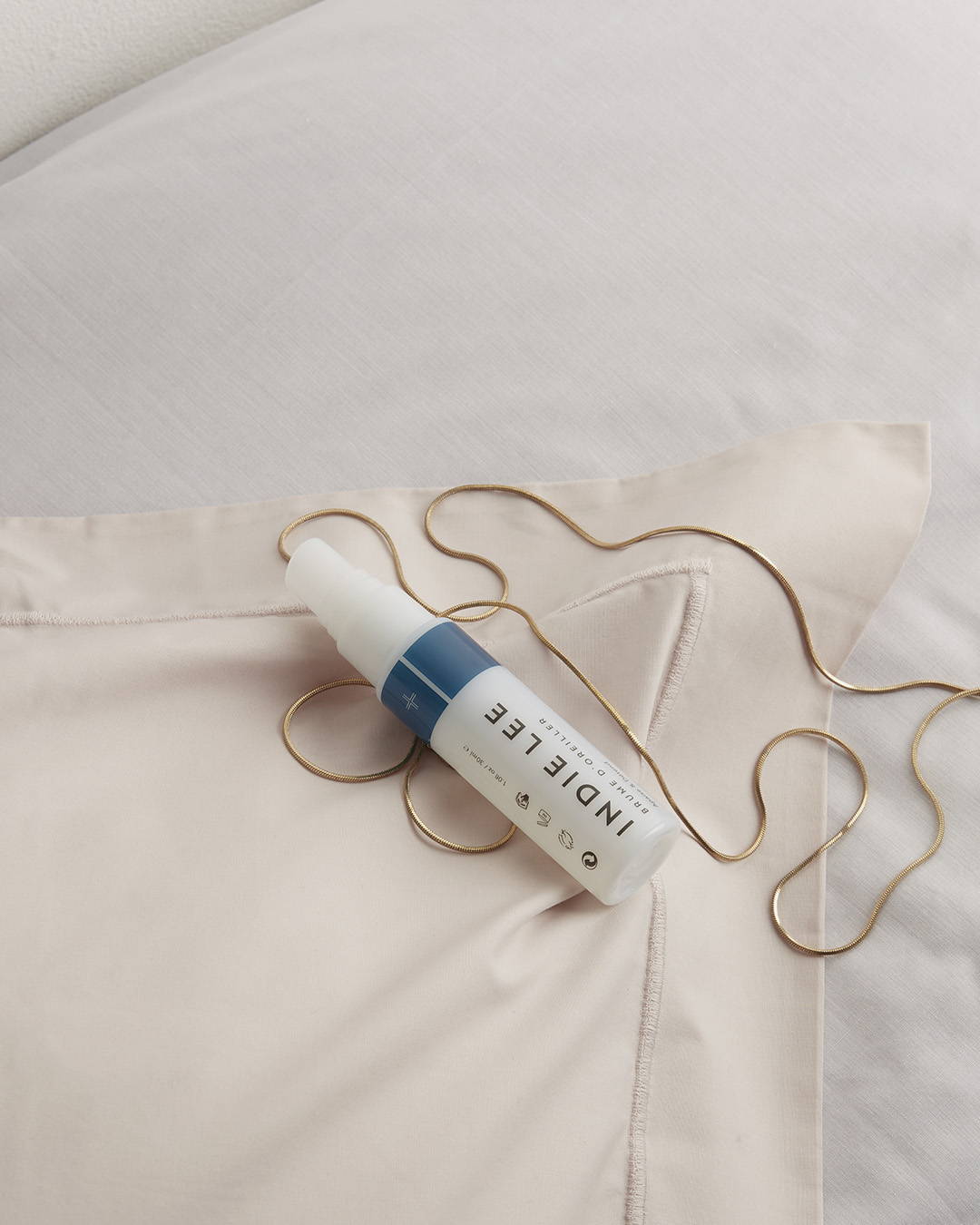 The pillow mist 
Turn your bedroom into a sanctuary for sleep! By spraying this mist on your sheets and pillows, your body and mind will be harmonized, ready to fall into the arms of Morpheus...
Sleep Mist Pillow Mist Indie Lee
5 tips to help you to sleep
Unplug from the screens
LEDs are everywhere and if they are less energy consuming, they have the annoying tendency to trick our brain, keeping it in "day" mode and therefore awake. So, we leave the screens at least 1 hour before going to bed and we put our phone in airplane mode.
Eat light
By keeping your digestive system to a minimum, you can ensure a good night's sleep. Here again, ideally you should eat at least 1 hour before going to sleep.
Prepare for the next day
The night before, prepare your things (bag, clothes, breakfast...), it's as much time saved in the morning and a dose of stress less.
Sleep at least 7 hours
It seems that in France we are good students, because this is the average. Each person is different of course, but we consider that for a real restorative night, the range is between 7 and 9 hours.
Turn down the heaters
The ideal temperature for sleeping in a room is between 16 and 18 degrees only.
It only remains for us to wish you a very good night! 
Pssst... to know a little more about Indie Lee... discover the history of the brand in our video!