Beauty Posts
Juliette's make-up essentials
Juliette Levy, founder of Oh My Cream, shares her makeup essentials in this first mood post dedicated to makeup. From her first makeup memories to the latest favorites she's added to her makeup bag, discover Juliette's essentials.
I have always been passionate about beauty...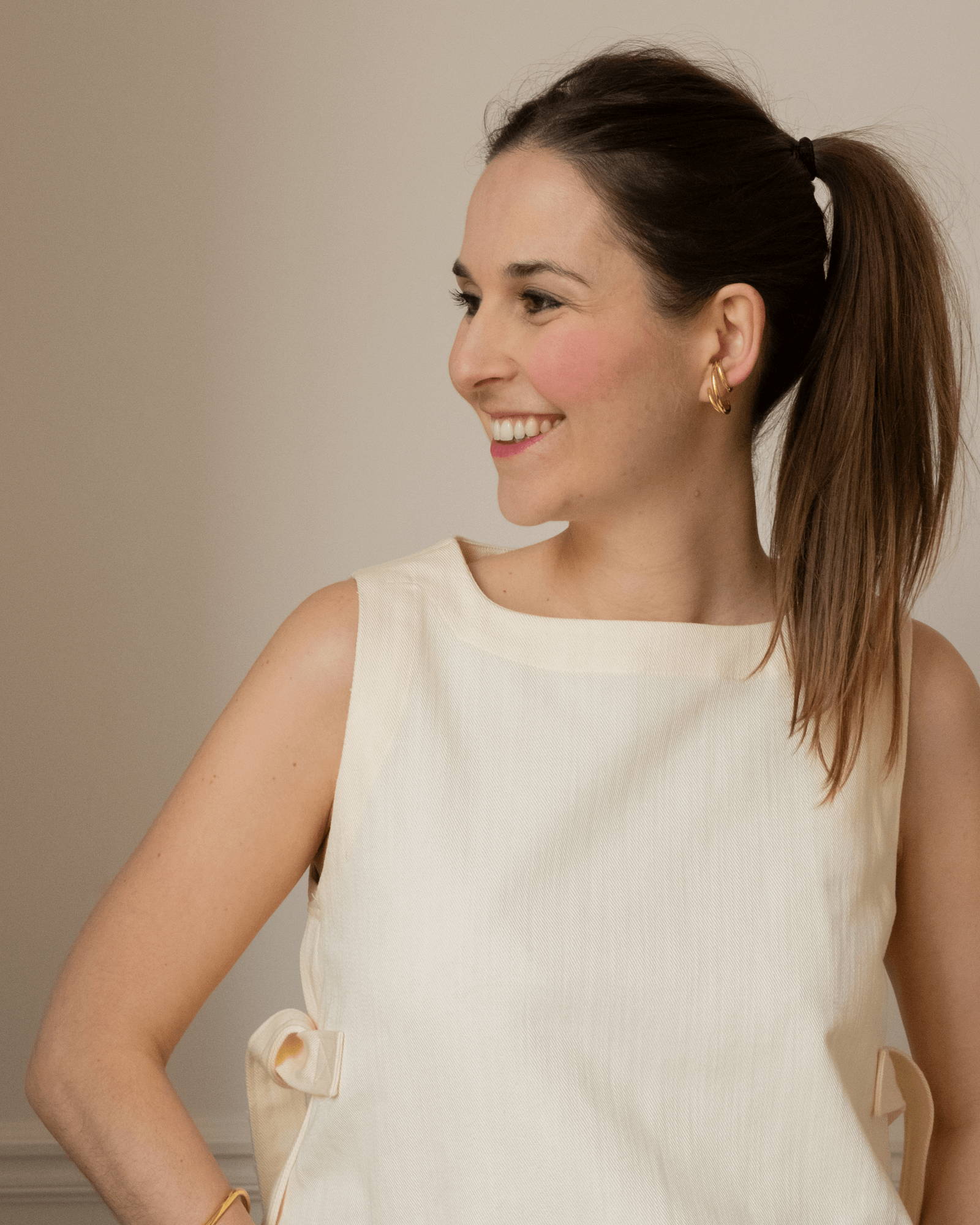 As a child, I used to sit on the edge of the bathtub to watch my mom get ready before going out, chat with her, and a few years later try her products myself. I always thought she looked good without overdoing it, and it was she who gave me this taste for "less is more", in skincare as in makeup, and taught me very early on to enhance rather than camouflage.
Many of us probably grew up with this image of our mother in our bathroom. In my case, I'm convinced that's where my passion for beautycomes from... And even though I've always been more obsessed with skincare than makeup, I remember with emotion the first time she allowed me to put a touch of blush, and a bit of gloss (in roll-on, remember?) on my lips. I was 13 years old. 20 years and many tests later, here are my make-up essentials.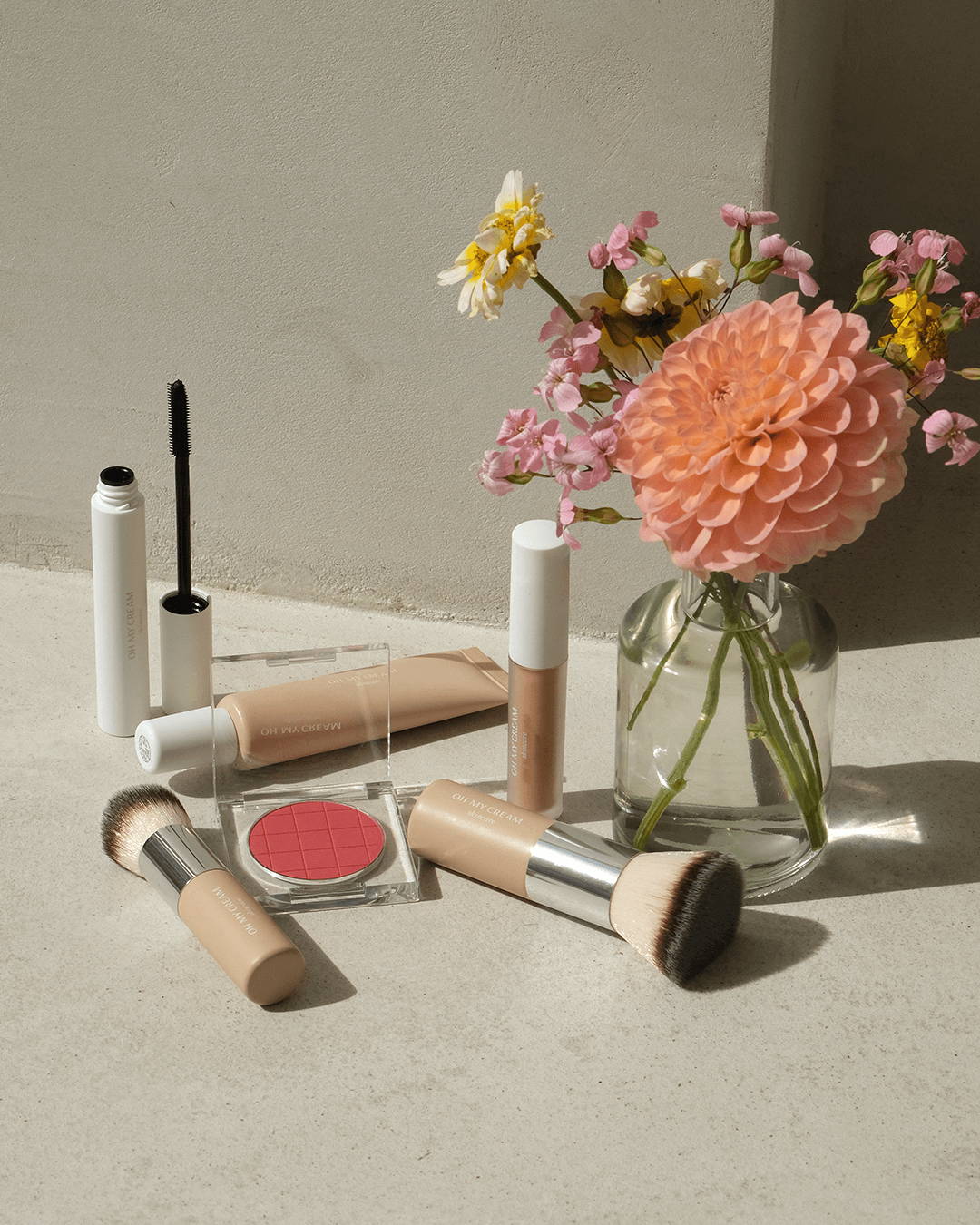 My essentials for an express make-up!
Mornings at my house are a race against time, so I stick to a few essentials to get a fresh look in 2 minutes flat.
The Corrector Oh My Cream Skincare (shade Clair): a little touch on imperfections, dark circles and the sides of the nose, I couldn't find a better way to correct small flaws and even out my complexion in a light way. I'm obviously not the only one who loves it, it's our best-seller at Oh My Cream!
The Powder Blush Oh My Cream Skincare (Peach shade): I find this shade ultra-natural and really universal, it gives an instant healthy glow, a bit like coming back from a good walk in the open air.
Limitless Lash Lengthening Mascara Ilia: it's honestly the best mascara I've ever tested... it's incredibly adjustable : in 2-3 strokes of the brush, you can define and lengthen your lashes, but you can also accumulate layers (without clumps !) for a "false lashes" effect. 
The Tinted Lip Balm Oh My Cream Skincare (Bordeaux shade): I've never worn lipstick, the look isn't natural enough for me, I feel like I've been transformed, like I've overdone it. But I love the bitten mouth effect of this balm, which gives the impression of not wearing anything but undeniably gives a boost (especially if you have a bad complexion). My favorite shade is the Bordeaux, which looks great on tanned skin and ultra-chic on fair skin (it's a little scary like that, but trust me, it's worth a try!).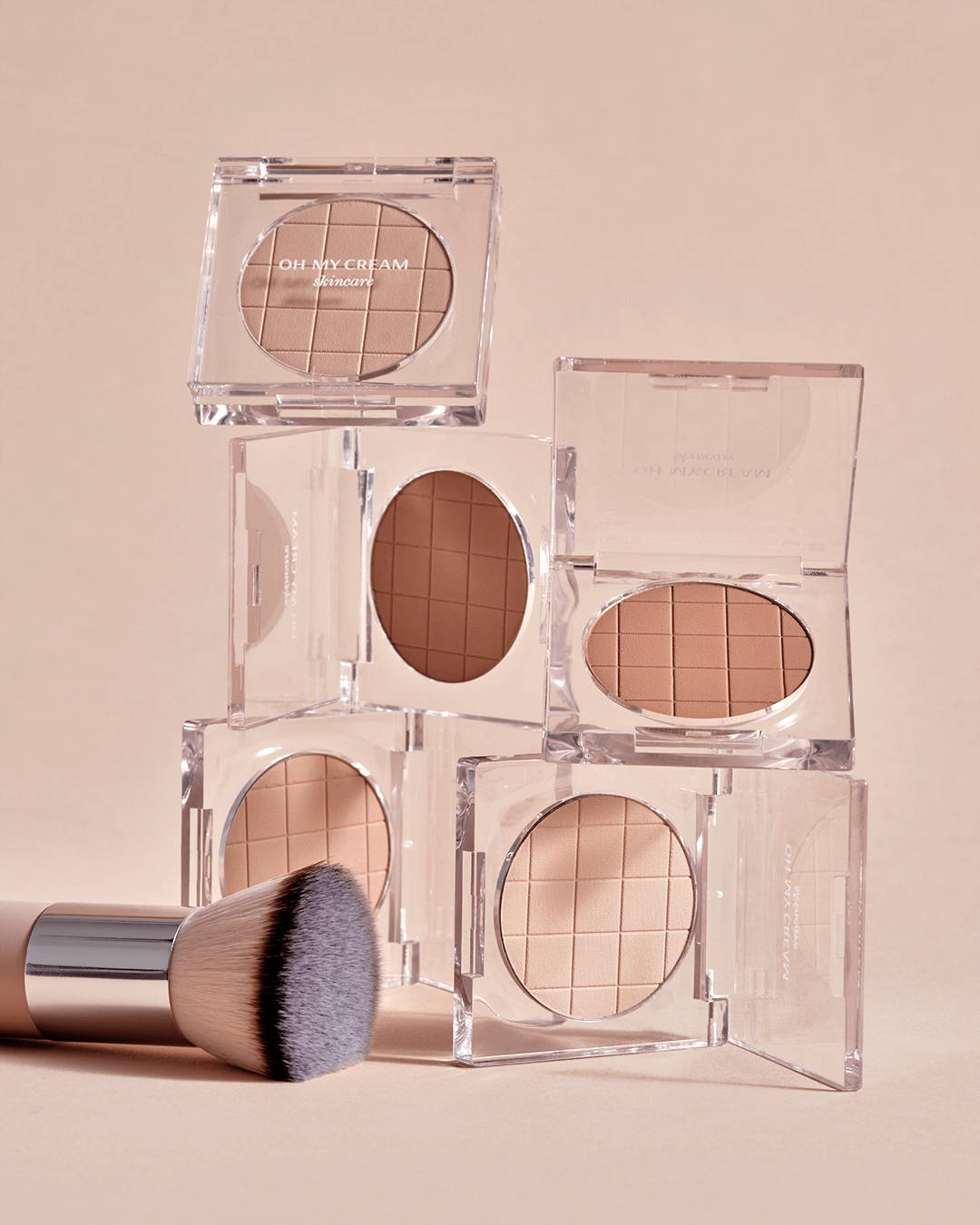 The novelty that joined my makeup bag
If you're from my generation, you must have known Bare Minerals. A kind of miraculous (mineral) powder foundation that I discovered when I was 20 years old, and that gave you a perfect complexion in 30 seconds. I recommended it to all my girlfriends at the time. 
It is this memory that inspired our latest product, the Mineral Powder SPF 20 Oh My Cream Skincare, born from the desire to offer a practical and easy-to-apply product that evens out the complexion impeccably in 3 brush strokes. It is a great alternative to Foundation Oh My Cream Skincare, with a more matte and (even) more natural finish, and a format that allows me to apply makeup in the car between two appointments ;-) 
My day to night routine 
When I go out at night, it's my eyes that I love to intensify. I recently fell in love with the Paint Violette FR Eyes : the colors are super daring (and frankly I have to admit, they scared me) but seeing their looks on Instagram, I wanted to try it. A few experiments later, I'm hooked on the Midnight Blue shade as a liner and the Marron Glacé as a smokey on the whole eyelid.