Behind the scenes
Fanny explains why Oh My Cream is launching its intimate and feminine well-being selection
For some time now, we've been observing the rise of the intimacy, sexual wellbeing and sextech category for women, which until now has been under-exploited or poorly considered. Two years after the launch of our holistic category, it's quite a natural evolution for us to be able to address these (new) needs, in order to continue to support our customers in all facets of their well-being. A number of brands are making their mark with products that are clean, beautiful and expertly adapted to the needs of women of all ages - we've selected three that are real favorites of the team!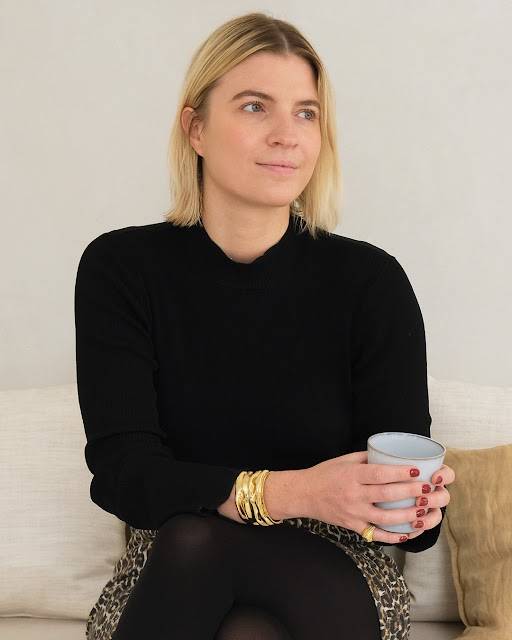 When did you first hear about "sexual wellness"?
The trend is not new: in the United States, the Goop brand was already marketing Yoni eggs in 2017, purporting to increase sexual energy and pleasure, when Lily Allen launched a sex toy in collaboration with Womanizer... But it still remained very niche and taboo... It wasn't until a number of female entrepreneurs got to grips with this vast subject that it was democratized in Europe.
Today, some have launched coaching apps or podcasts about sexuality... And others have created their own brand of sex toys, female condoms or dietary supplements for intimate well-being or libido boosters... What do they have in common? Products or services designed by women for women, with a modern, sensitive and aesthetic approach.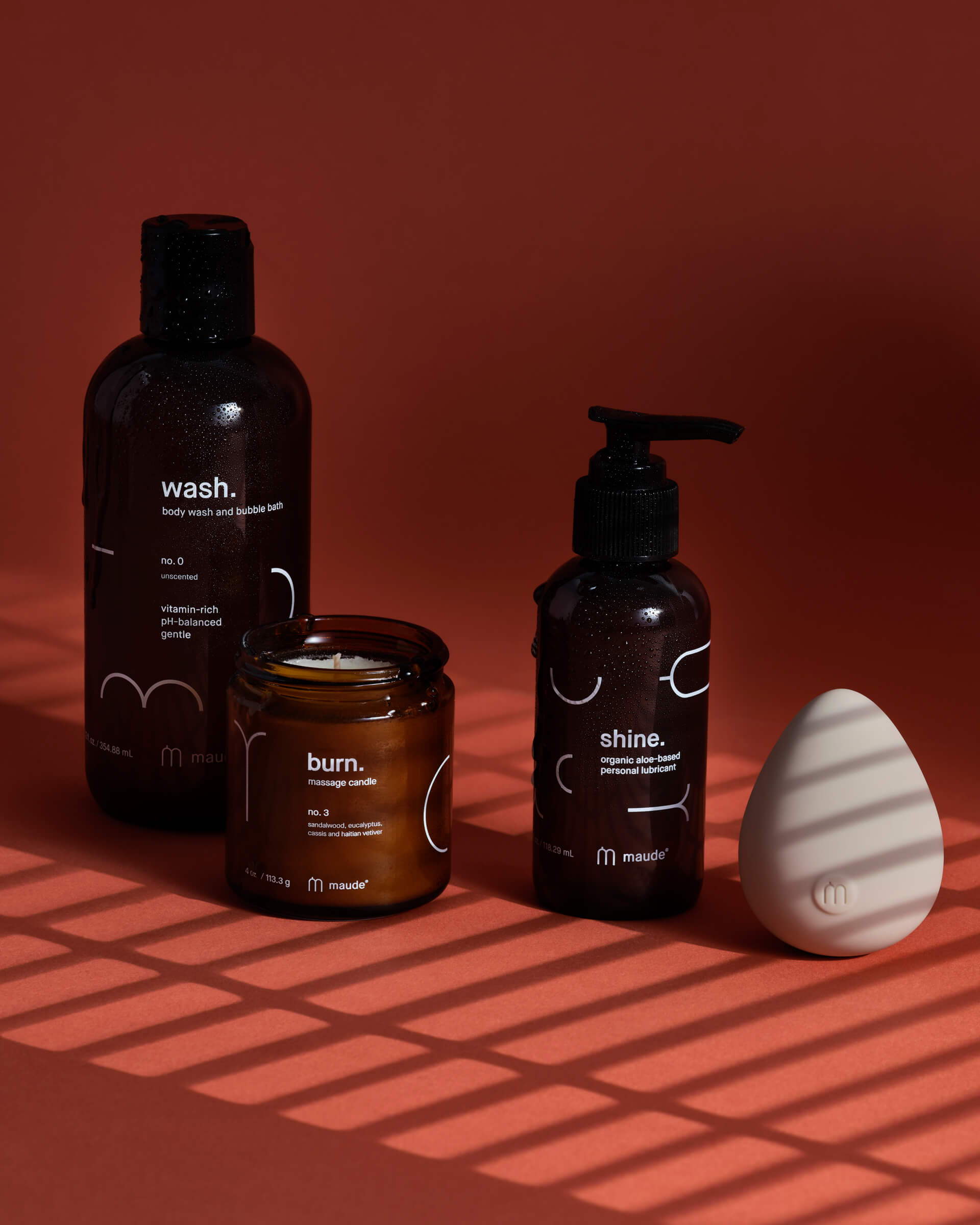 Can you tell us how the Maude, Blush Intimacy and MiYé brands were selected?
The first task was to benchmark the existing offer with Clémentine, our purchasing manager, to take stock of the market. Then, as with all our brand listings at Oh My Cream, the whole team tested each of the products, analyzing their composition, image and price positioning, and their ethical and eco-responsible dimension, to keep just these 3 brands! gems have been selected with the utmost care, and have won us over as much for their effectiveness as for their values and philosophy.
Do these new products meet our selection criteria?
Of course we do! At Oh My Cream, all the products on our shelves are subjected to the strictest scrutiny. And we've challenged our partner brands all the more in this category, since most of these products are applied to our intimacy... In 2020, our selection charter laid down the contours of Oh My Cream's definition of "clean". This definition mainly takes into account 3 criteria: efficacy, safety (even if we are lucky enough to be greatly protected by the European Cosmetic Regulations, which are the strictest in the World) and finally, eco-responsibility.
When listing our sex toys, we've opted for brands that use only high-quality, medical-grade silicone, with a reassuring guarantee. These include Onasextoy Blush Intimacy sextoy, for example, is guaranteed for 2 years, which is truly unheard of on the market! In terms of products MiYé brand offers mainly certified organic products, free from essential oils and suspected endocrine disruptors, and formulated with a battery of scientific experts. At Maudeformulas are simple, in the good sense of the word. Their pH is adapted to our intimacy, and the superfluous has been removed to keep only the essentials.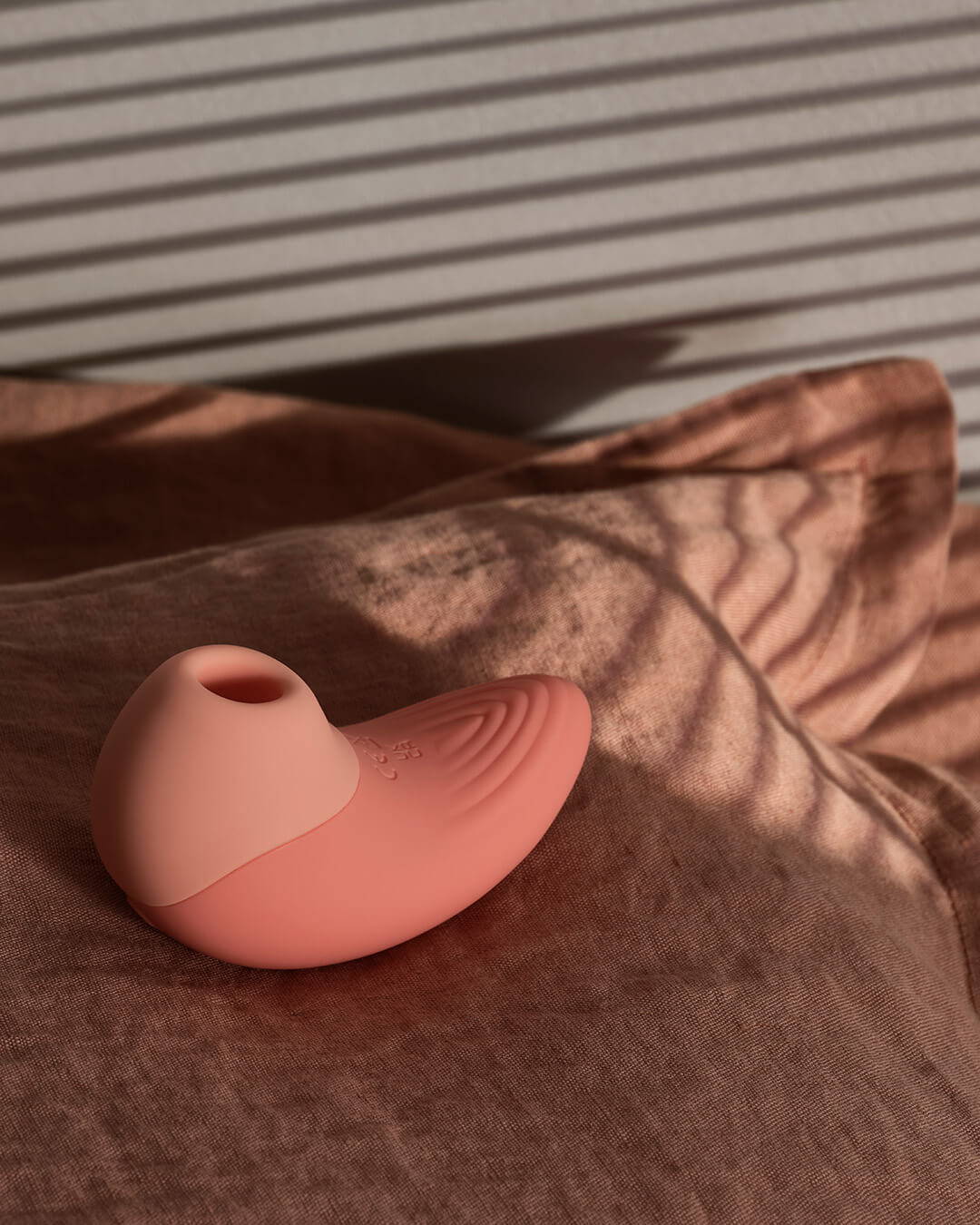 You must have a few favorites among the selection...
Yes, I'm a fan of the sex toy Ona Blush Intimacy, a 9-speed vibrating clitoral stimulator that I use mainly for its soft, powerful pulsating air ;-). It's the perfect companion for (re)discovering solo orgasm as your imagination takes you. On a different note, I was also seduced by the Happy Cycles Body Serum Miyé, which (really) soothes tummies, swollen breasts and heavy legs during menstruation. And I'm currently testing the Wash Intimate Cleansing Gel Maude, with its neutral pH, to gently cleanse the intimate area (and whose packaging I love in my bathroom).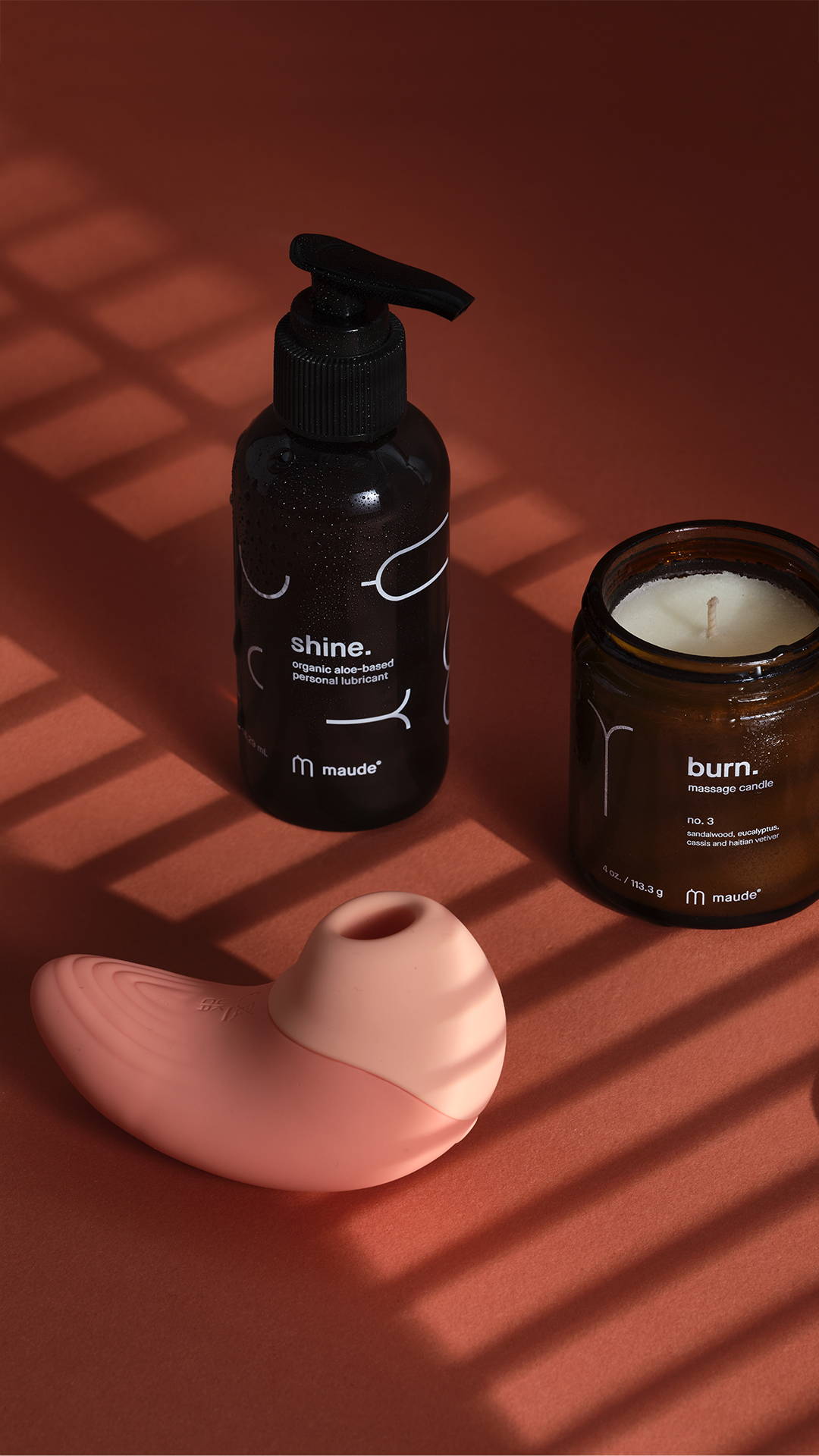 And if you had to choose just one of these new products to pack this summer...
Without hesitation the scented massage candle Burn Massage Candle Maude, formulated with super-moisturizing plant oils... For a moment of relaxation for two and more!


PS: it's going to be a hot summer ;)))))
Do you think these topics of intimate and sexual well-being are still taboo?
I think they're less so than they used to be, and that the generation of thirty-somethings we are now has taken charge of their sexuality and freed up their voices (just listen to us during our "apéros filles"!). Many opinion leaders, journalists and entrepreneurs have contributed to this evolution. I'm delighted to be able to talk about it here, in a safe place! I think that those involved in the world of wellbeing have a role to play in demystifying female pleasure, without having a prescriptive discourse that could create new injunctions. The idea is not to say that if you don't use a sex toy alone or with a partner, you've failed in your sex life, but to offer our customers the possibility of finding their own path (at different times in their lives) through education, advice and a quality, tested and approved offer in which they can have confidence. :-)
Pour sauter le pas, il suffit donc de s'écouter, votre instinct fera le reste <3
Fanny's favourite skincare products and accessories