Beauty posts
Our vision of beauty? More holistic than ever!
With the launch of our new gems (food supplements, beauty tools and other carefully curated beauty accessories), we are now providing 360 degree beauty.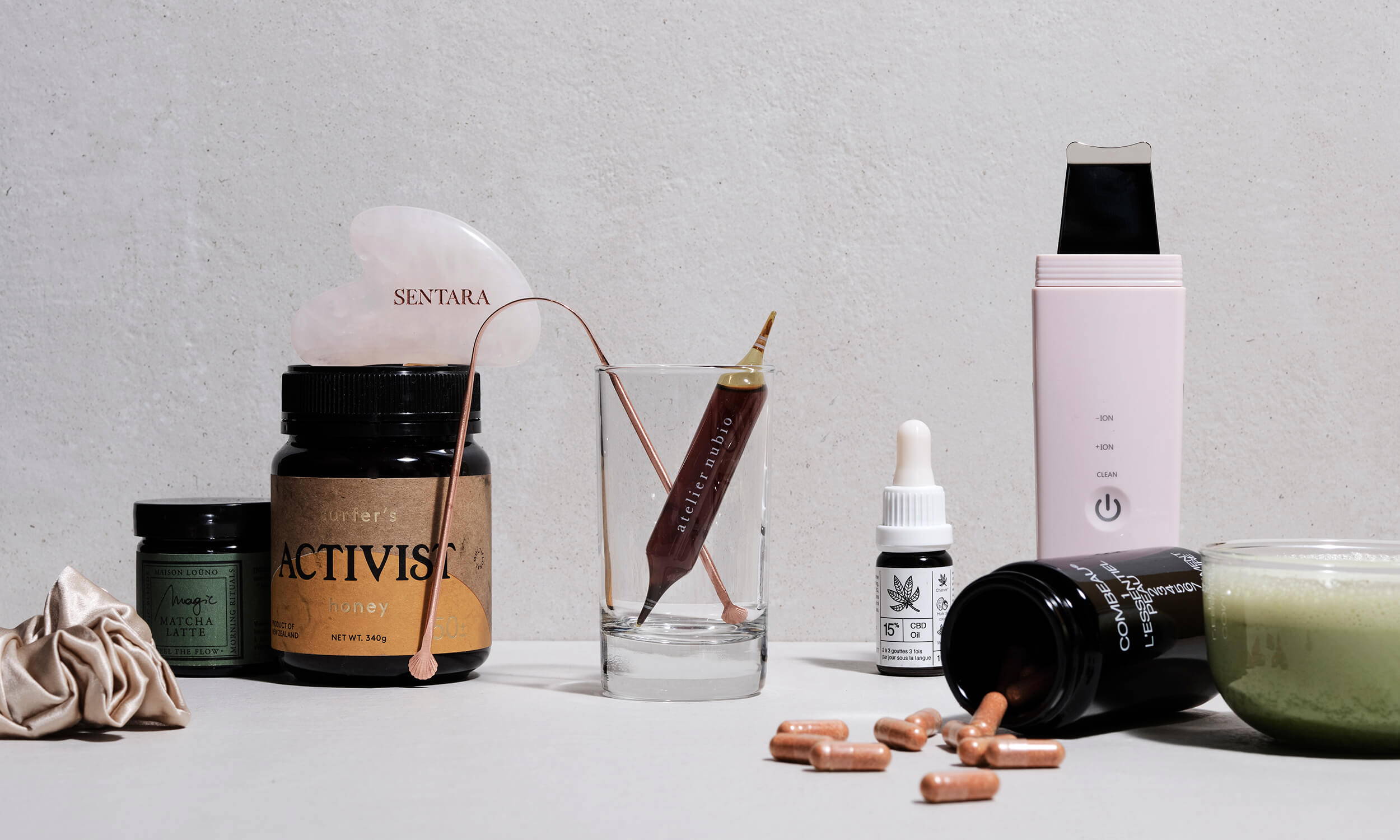 Beauty is whole. 
It was therefore high time for us to take care of it in its entirety. That's how our new holistic assortment was born. After all, who hasn't noticed that a good night's sleep, a balanced diet or a zen-like mindset contribute to feeling really feel good about themselves? Fresh complexion, rested eyes, reduced imperfections, less marked face... Beauty and well-being are closely linked.
But in our busy lives, it's not always easy to go to bed as early as we'd like, or to eat as healthily as we should. So, of course, an eye contour can help us to reduce a too short night. But the passage of a gua sha can increase its effectiveness tenfold. Just like a dietary supplement, it can promote a better digestion and... reduce redness and pimples! That's what holistic beauty is all about.
Are you demanding? That's good, so are we. 
We have surrounded ourselves with a committee of experts (naturopaths, pharmacists, nutritherapists...) and have worked on our range for more than a year, in order to offer you the best of the best in terms of food supplements, superfoods and beauty tools. To learn more about our requirements, take a look at our "food supplements" and "beauty tools" selection charts!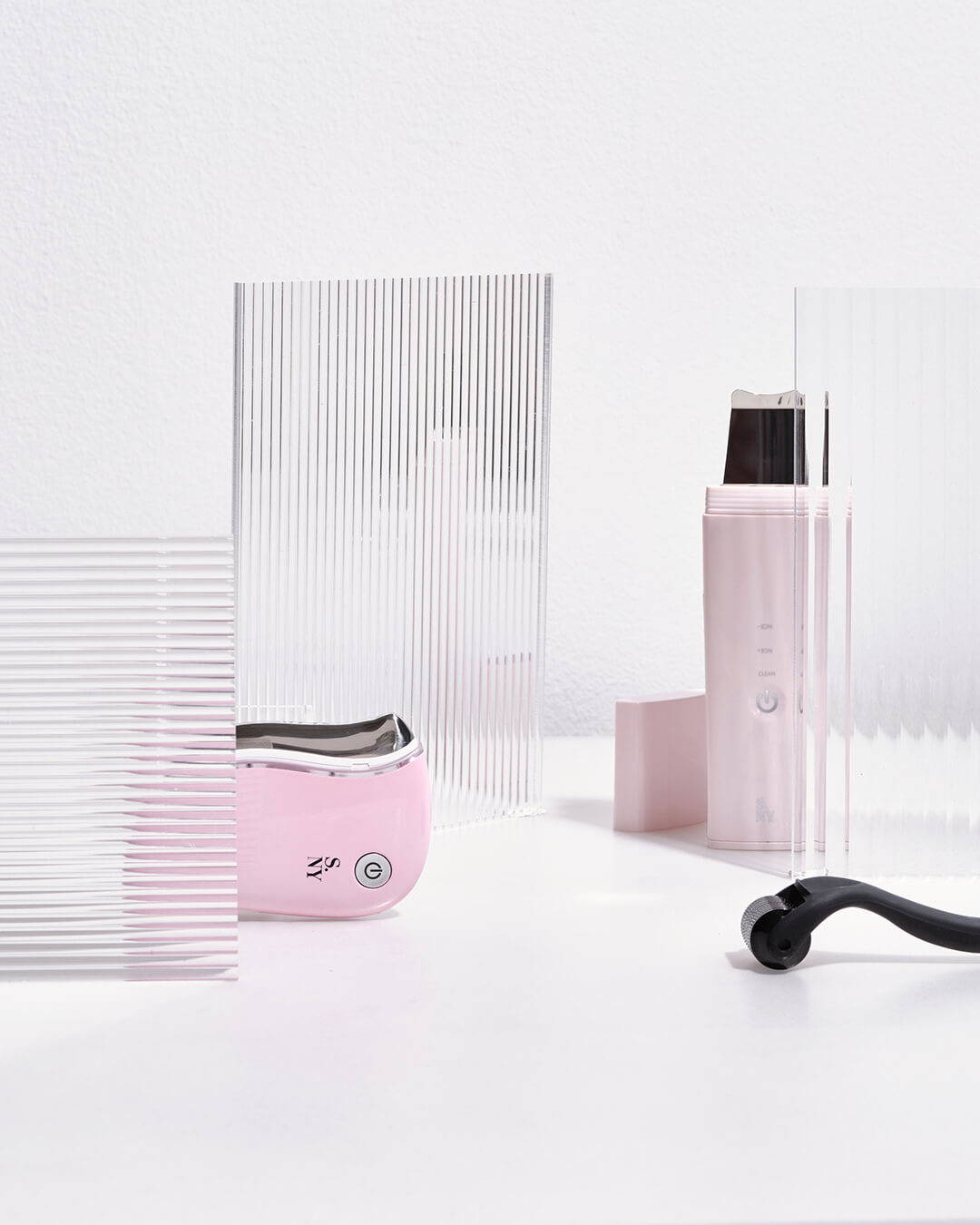 The key? Regularity... and to enjoy yourself!  
In powder, ampoule or capsule form, the right supplement also depends on your preferences in terms of intake. Because to see the effects, regularity is the key! That's why we've set out to select different ways of taking a product for the same problem. The same goes for our beauty tools: a stone gua sha or a mask that works with the power of LEDs, requires assiduity to offer you the results you expect. Beyond your needs, the pleasure to take a supplement or to use an accessory must also be part of it :).
There is bound to be a supplement or accessory made for you. 
A blurred complexion, blemishes, a bloated belly or a peak of stress... We have carefully listed all these little everyday ailments in order to offer you a range of intuitive and effective beauty supplements and tools.
Food supplements & superfoods 
In the same way as applying a moisturizing cream on a daily basis, taking a dietary supplement or a "superfood" food is part of the solution to help you better manage a period when your skin (for example) is acting up. Lack of radiance, wrinkles, imperfections, redness, loss of firmness or digestion... for each concern, we have a solution.
To find the right complement, consult our guide:)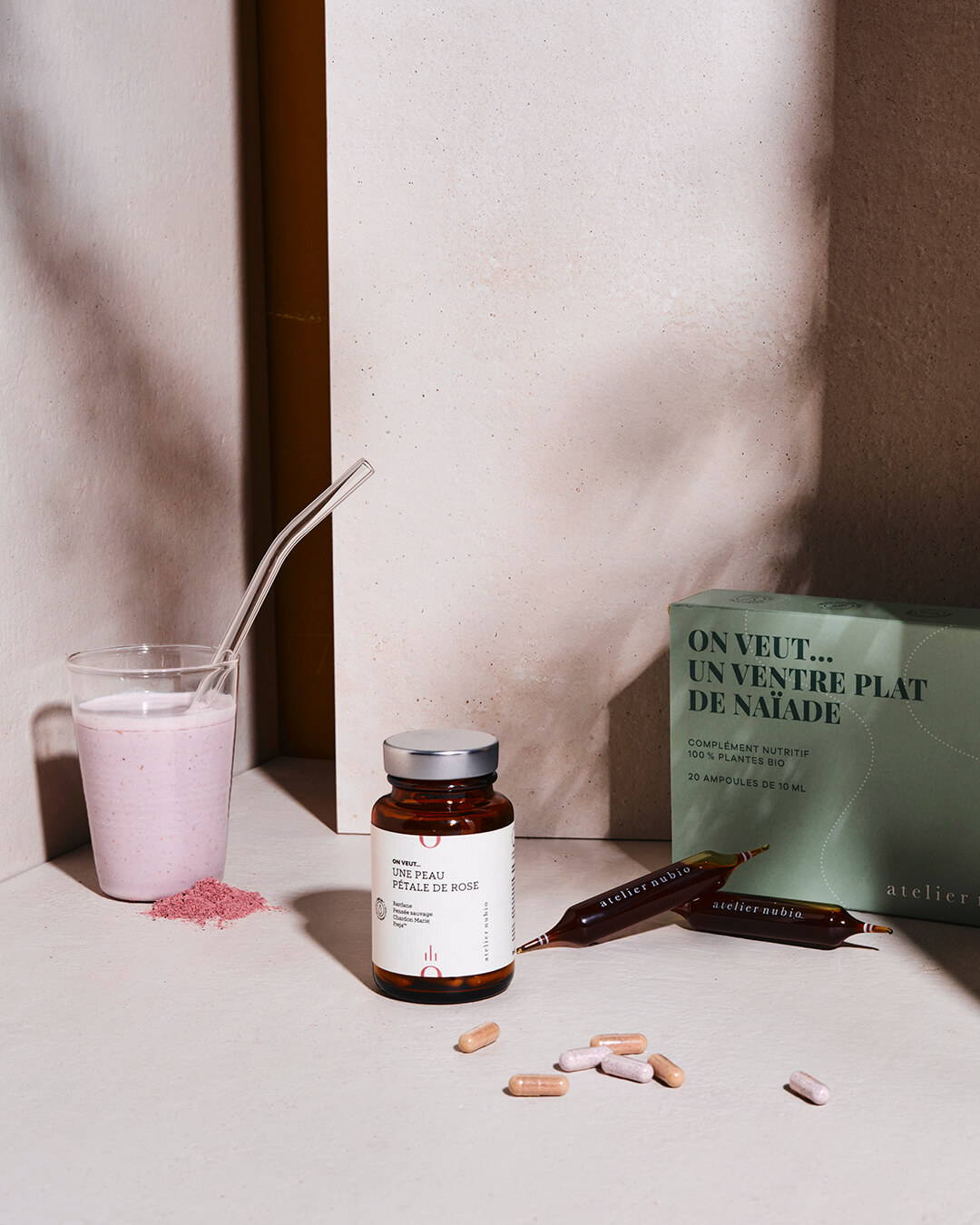 The Cult products
Wild & the Moon
Powder N°20 Beauty Supermix
Combeau
L'Essentiel Peau
Atelier Nubio
On veut... une peau pétale de rose
Activist
Surfer's Honey 50+MGO Miel de Manuka
Atelier Nubio
On veut... un ventre plat de naïade
Wild & the Moon
Huile de CBD 15%
Maison Louno
Magic Cocoa du Soir
Beauty tools & other accessories 
In the same way as dietary supplements, beauty tools (such as gua sha or roll-on) are a real plus in your beauty routine. By the action of massage mainly, they will activate blood and lymphatic circulation, but also boost the production of collagen ... Their actions and benefits are multiple: for an anti-aging action, to reduce cellulite or boost the growth of our hair, beauty tools have everything! Finally, other accessories such as incense or pillowcases, combine the useful with the pleasant thanks to their relaxing or anti-aging properties.
To find the right beauty tool for you, check out our guide:)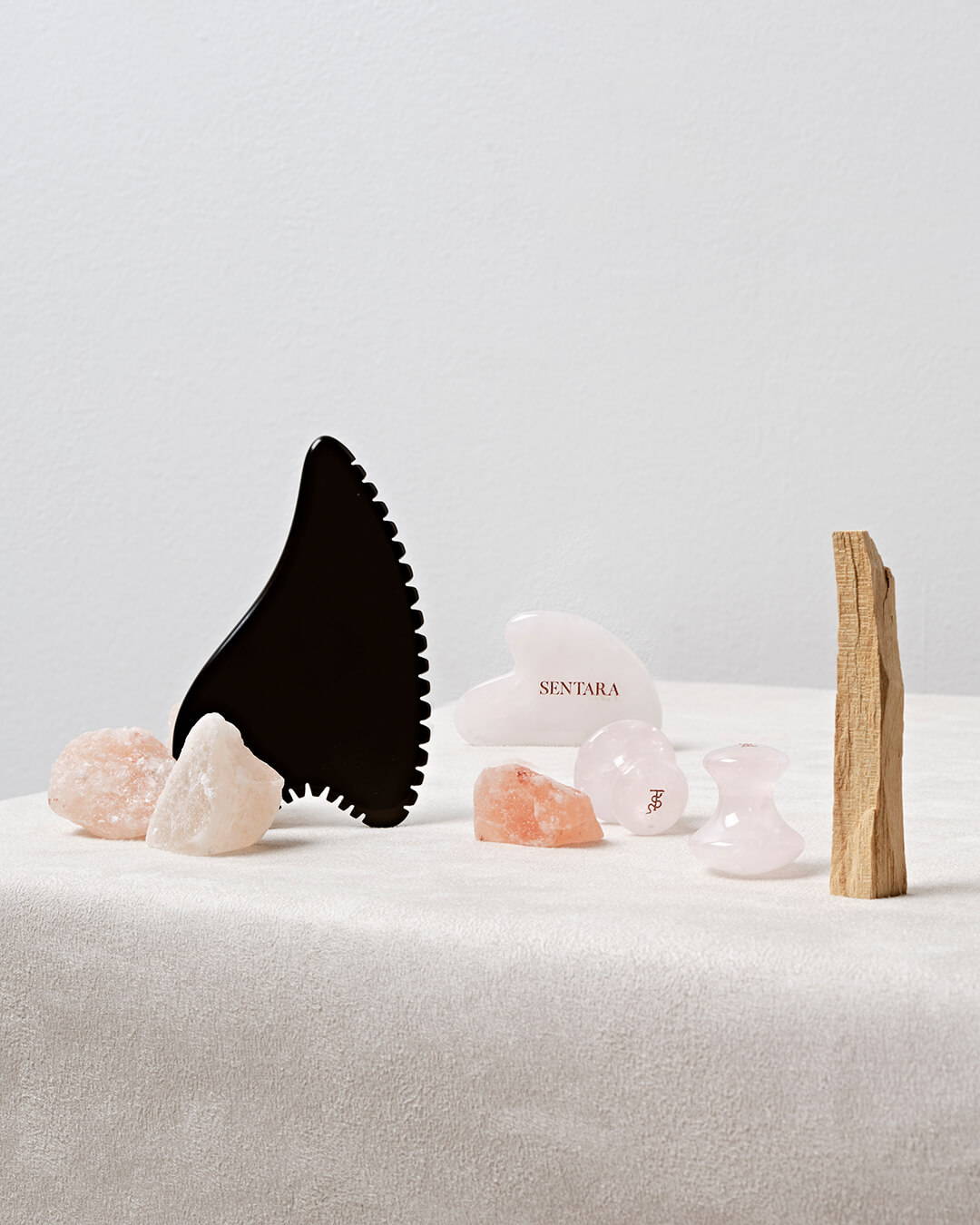 The Cult products
Solaris
It's Lit LED Gua Sha Facial Massager Gua Sha Massant
Sentara Holistic
Gua Sha Peau d'Ange Visage
Solaris
The Ultrasonic Exfoliator Spatula + LED Spatule Exfoliante
Venus & Gaia
Taie d'Oreiller en Soie Format Carré
Cosmic Dealer
Gratte-Langue Ayurvédique en Cuivre
Ruhi
The Soft Dry Brush Brosse Peau Sensible