Beauty Files
Scars and dark spots: our tips to help you achieve near perfect skin
Même à l'âge adulte - et peu importe notre type de peau - nous ne sommes malheureusement pas à l'abri des irrégularités pigmentaires. L'élimination des vestiges d'anciennes cicatrices de boutons,  nous donne bien souvent du fil à retordre… S'il n'est pas toujours possible de faire totalement disparaître ces taches, on peut,  à l'aide de produits bien choisis et avec les bons réflexes, atténuer les cicatrices et les taches brunes et ainsi aider la peau à retrouver tout son éclat !
Why is it so difficult to reduce the appearance of scars and dark spots?
Si nous ne voyons que ce qu'il se passe au niveau de l'épiderme (c'est à dire à la surface de la peau), il faut savoir que juste en dessous de cette couche, c'est toute une armée de cellules qui vont travailler d'arrache-pied pour reconstruire une peau lésée. Il y a notamment les fibroblastes, responsables de la production de collagène et qui vont s'atteler à combler le "trou" laissé par une petite blessure. Puis il y a les mélanocytes... Et ce sont justement eux qui posent problème. 
Chargés de synthétiser la production de mélanine pour mieux protéger des UV une cicatrice, ceux-ci se montrent parfois trop généreux et en fabriquent trop. Les mélanocytes en produisent également en masse en cas d'exposition au soleil trop forte ou lorsqu'ils sont perturbés par des variations hormonales (comme pendant la grossesse par exemple). Le hic vous l'aurez compris, c'est que les mélanocytes sont des cellules très fragiles, facilement perturbées par le moindre changement. Il est donc très compliqué de les calmer… 
À noter : les peaux métisses et foncées  sont plus facilement sujettes au phénomène d'hyperpigmentation. Nous vous recommandons d'être très vigilant.es en évitant les produits à base d'hydroquinone (ils peuvent provoquer des brûlures voire une dépigmentation) : malgré leur interdiction, on continue malheureusement d'en trouver en vente en ligne. 
Comment estomper les cicatrices de boutons ? 
Dès le départ, résistez à la tentation de percer vos comédons : vous éviterez de mettre à mal le processus de cicatrisation. Qu'il s'agisse d'imperfections ou de taches pigmentaires, l'éviction totale du soleil vous évitera une inflammation supplémentaire et donc un shot de mélanine qui foncera la tache. Enfin, cicatriser demande du temps, au minimum 6 à 8 semaines avec des soins adaptés. Il peut aussi être utile de refaire un point sur sa routine beauté, afin de prévenir l'apparition de prochains boutons. Cela limitera par effet domino les cicatrices.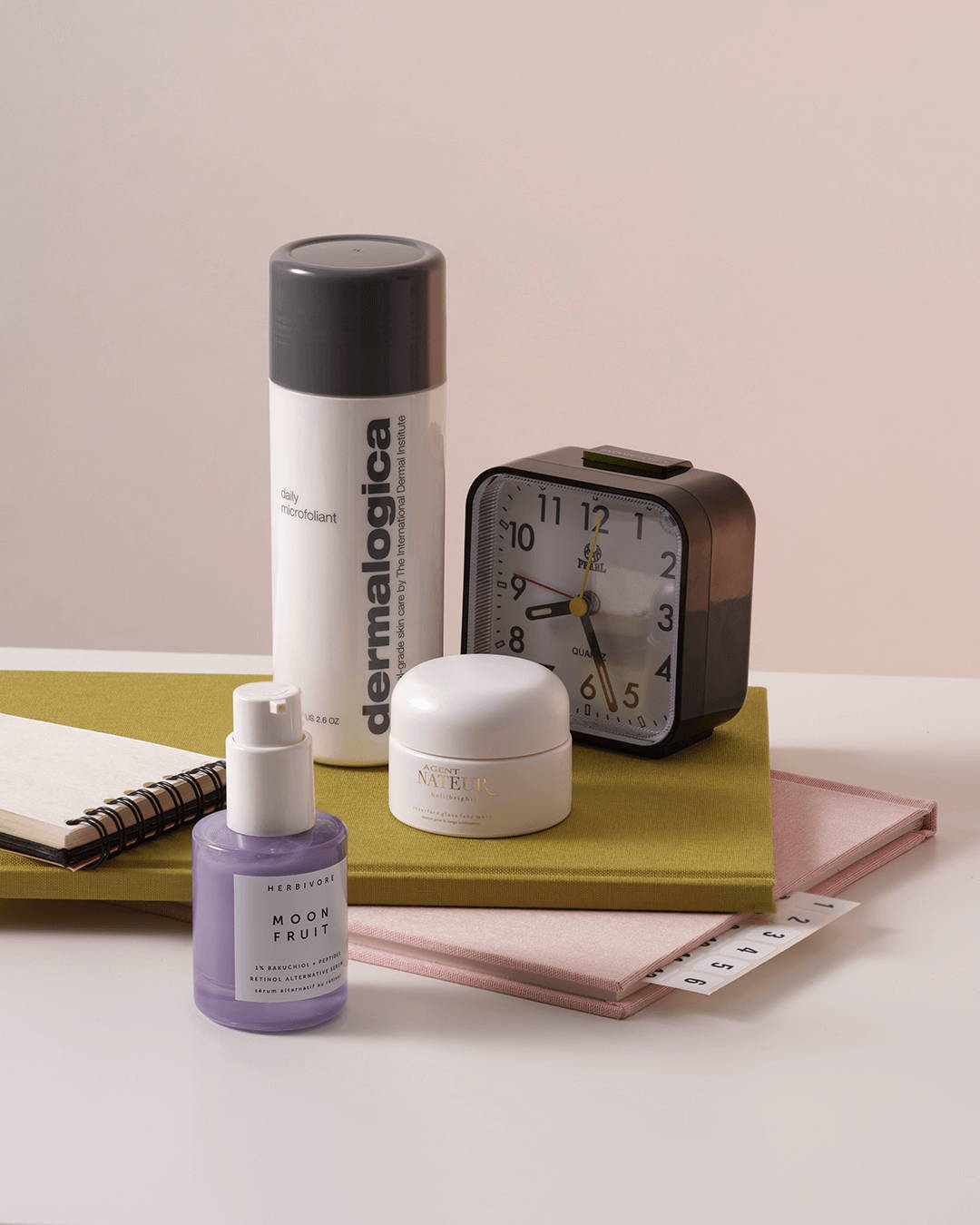 L'exfoliation quotidienne pour atténuer les taches
On mise sur le Daily Microfoliant Exfoliant Poudre Dermalogica pour une exfoliation enzymatique qui va booster la régénération de votre peau et ainsi accélérer le traitement des cicatrices ! Le mélange de poudre de son de riz et acide salicylique, exfolie et éclaircit pour atténuer les taches et unifier le teint, tout en prévenant et en traitant les imperfections. On fait donc peau neuve tout en prévenant des boutons et des points noirs. 
Les soins adaptés pour les cicatrices
Certaines huiles végétales sont très douées pour traiter sur le long terme un souci de pigmentation. La star ? L'Huile BioRegenerate Rosier Sauvage Pai Skincare reste indétrônable parmi notre sélection. Ce best-seller riche en acide trans-rétinoïque offre les mêmes résultats que la Vitamine A, sans les irritations ! Elle réduit également rougeurs et marques rouges, accélérant la cicatrisation des imperfections récentes. 
Une marque résiduelle qui joue les résistantes ? L'Age Bright Clearing Sérum Anti-imperfections Dermalogica est une véritable baguette magique pour prévenir des imperfections et traiter les marques laissées par les boutons pour un teint uniforme et éclatant.
Et si vous avez la peau (très) sensible et vous battez encore contre les imperfections, notre Sérum Anti Imperfections Oh My Cream Skincare est fait pour vous ! Ses extraits de zinc, d'arnica et d'argent purifient et rééquilibrent en douceur, sans jamais contrarier les épidermes les plus fragilisés. À noter qu'il ne contient pas d'actifs anti-taches à proprement parler, mais il vous évitera de nouvelles imperfections…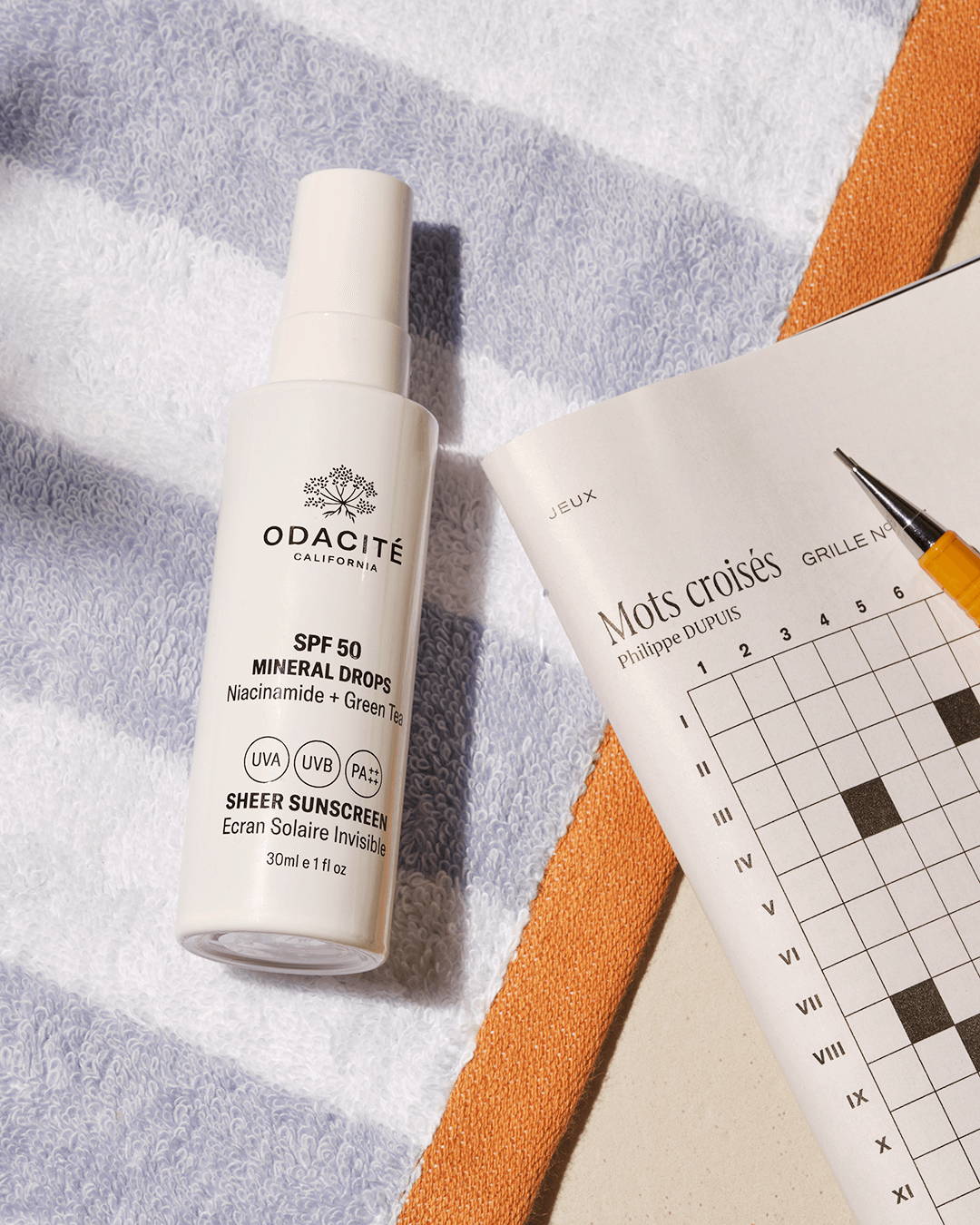 Adopter une (haute) protection solaire chaque matin
Hé oui, l'écran solaire n'est pas réservé uniquement aux vacances, et pour prévenir des taches, cicatrices et autres marques résiduelles, il sera votre meilleur allié. Pour une action anti-taches, on adore le SPF50 Mineral Drops Niacinamide + Green Tea Écran Solaire Invisible Odacité, dont la formulation riche en niacinamide permet de traiter et atténuer les taches. Plutôt adepte des produits multi-usages ? Vous allez adorer notre Poudre Minérale SPF20 Oh My Cream Skincare, un fond de teint  en poudre non comédogène, qui va en plus camoufler les irrégularités tout en vous protégeant du soleil. 
Si malgré tout cela les cicatrices sont très persistantes et vous gênent, n'hésitez pas à consulter un dermatologue qui pourra éventuellement vous proposer un traitement par laser ou une cure de LED en plusieurs séances par exemple. Et contre les cicatrices d'acné, les imperfections ou les taches pigmentaires, découvrez notre avis sur le Peeling Crystal Peel d'Innerskin.
La sélection anti-cicatrices et taches