Beauty posts
8 boxes to put at the foot of the Christmas tree
Running out of ideas this year? The Oh My Cream team shares its ideas for Christmas gift sets to spoil your loved ones! Whatever your budget and whoever you choose, our boxes will delight more than one person under the tree ;-)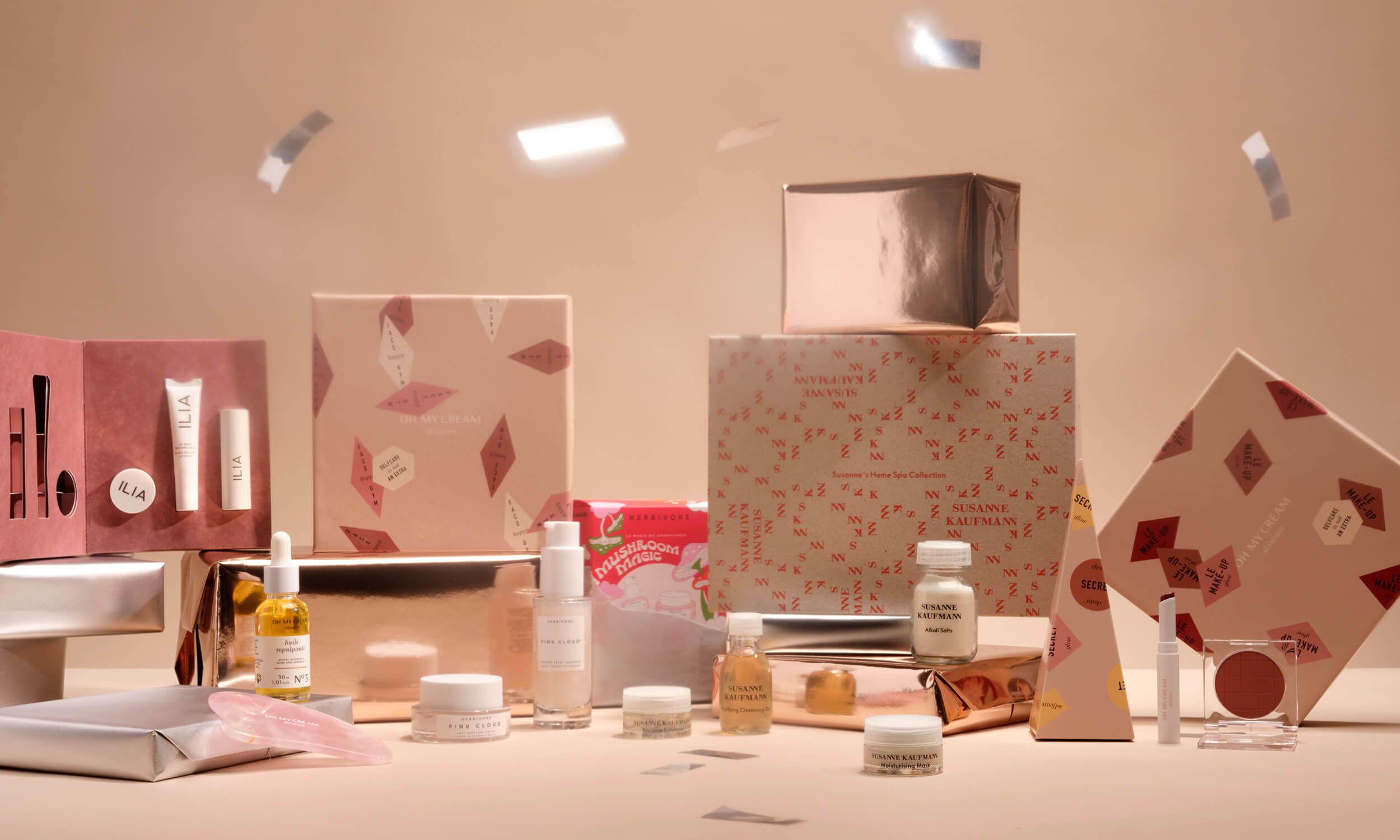 Fanny, to her partner, her father and her brother
Men's Essentials Gift Sets, Oh My Cream Skincare
"For a change from the umpteenth pair of socks, tie or hat, this set is the perfect gift for the three men in my life! For them who constantly ask me for advice (or worse, steal my products!), this trio of easy-to-understand and easy-to-use basics is typically the gift that combines usefulness and pleasure... A godsend!"
Why we love it: Made up of long-awaited basics, this boxed set is the perfect gift idea for men who also want to take care of their skin. A complete routine in 3 treatments for 3 essential gestures: one cleansing gela moisturizing cream and a eye contour gel.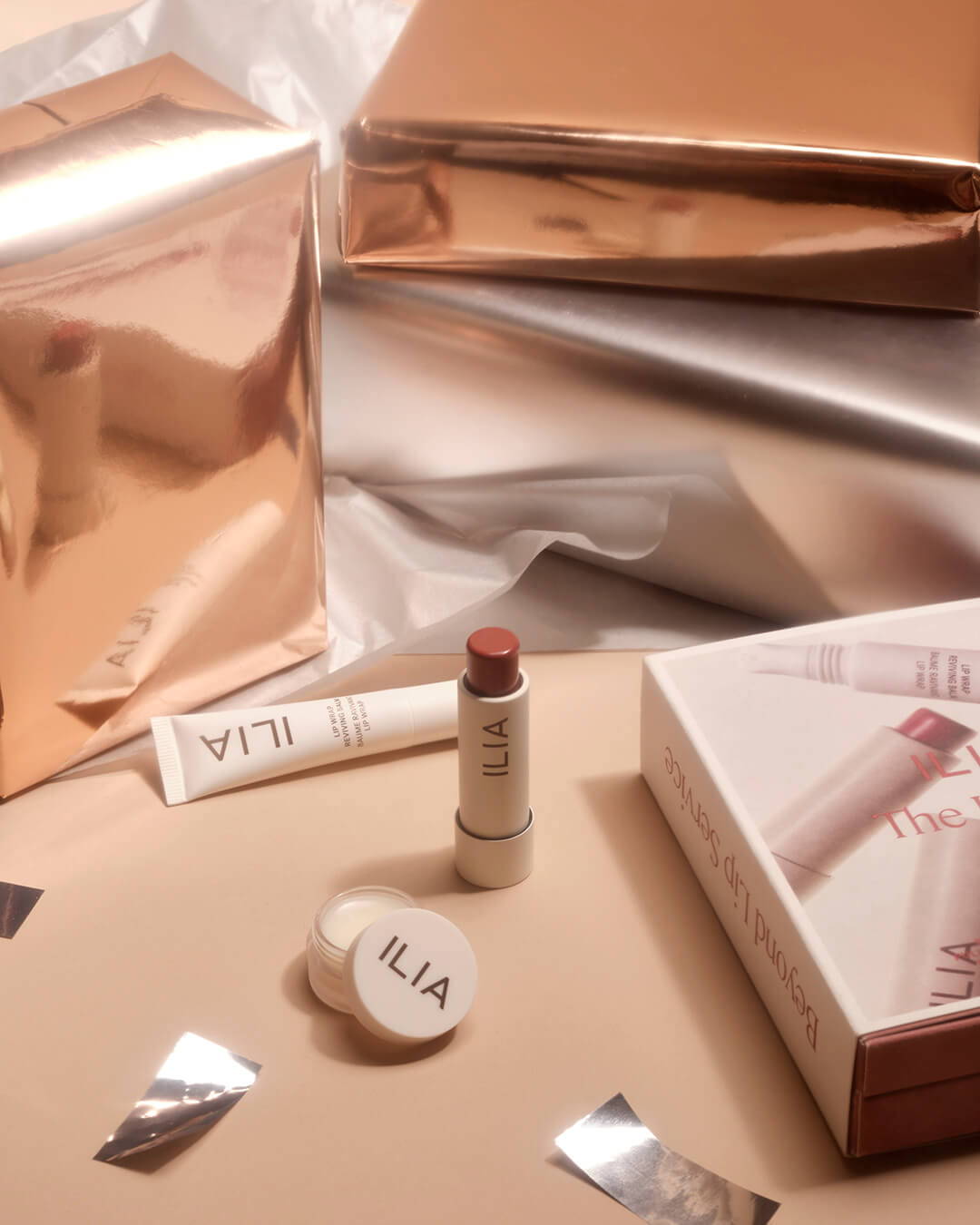 Clementine, for her
Holiday Lip Set, Ilia
"Having always dehydrated lips, I often hesitate before putting on lipstick: I'm always afraid that the rendering at the end of the day is a bit unsightly. But this lip set has reconciled me with lip makeup. It contains my favorite lip balm as well as Balmy Tint, a hybrid between a moisturizer and a lipstick, in a shade I've been wanting to use for a long time, and of course the famous Lip Wrap Overnight Treatment that all the girls in the office are fans of!"

Why we love it: No need to choose between moisturized or colored lips anymore with this complete lip kit that we already can't live without!
Ellie, to her sister-in-law
Holiday Eye Set, Ilia
"This year, I'm determined to get my sister-in-law to go clean! As a fan of bold makeup (she loves to put makeup on her eyes), I immediately thought of her when I discovered the Holiday Eye Set Ilia. It contains my favorite mascara and eyeliner, and two shades of the Liquid Powder Chromatic Eye Tint metallic cream shadows that I love so much. Just the thing for her to discover that clean makeup can be cool AND effective!"
Why we love it: A real eye-catching asset, this set of Ilia eye bestsellers promises to delight makeup addicts, for a successful eye makeup in just 4 products!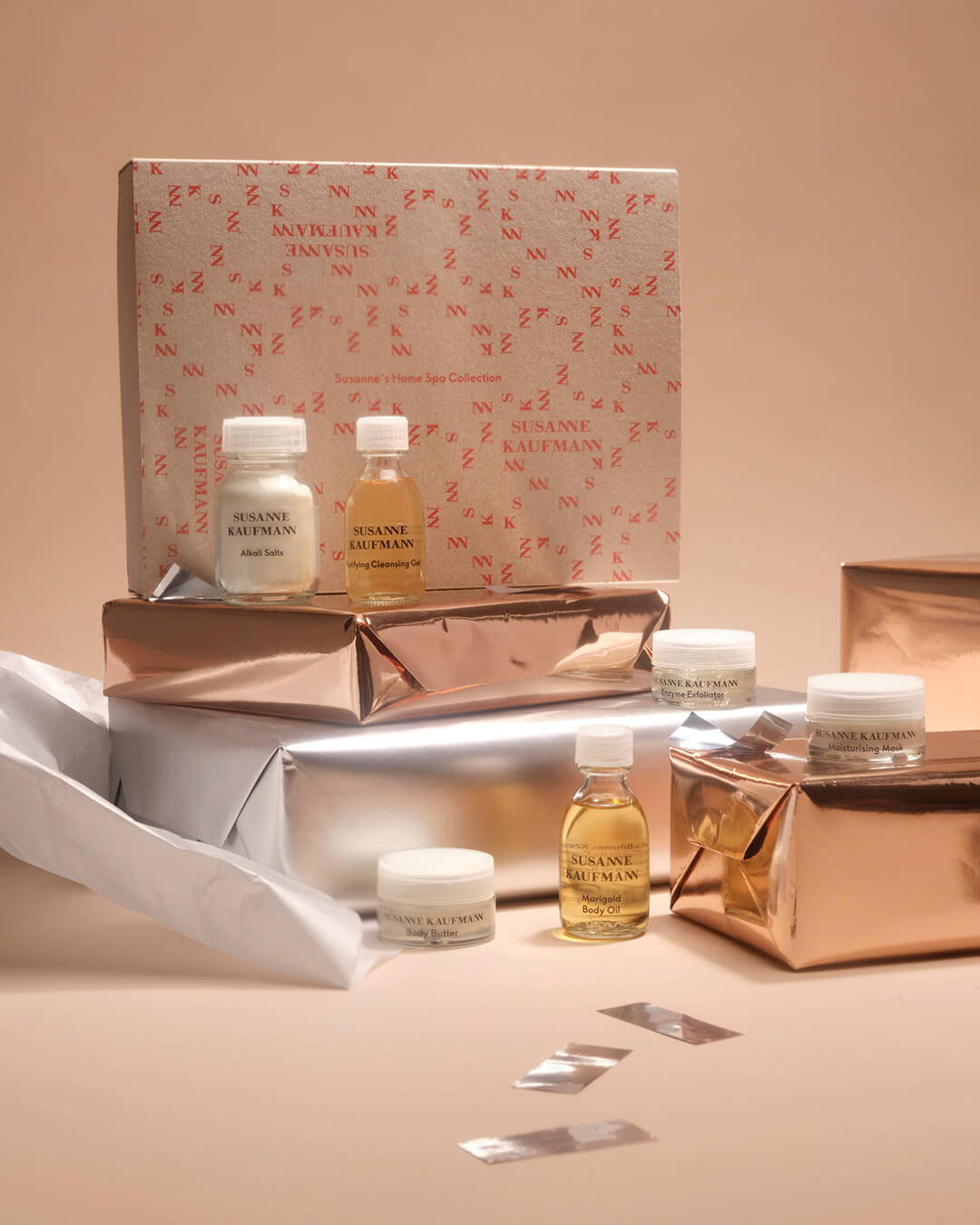 Clara, to her best friend
Home Spa Essentials Set, Susanne Kaufmann
"The Home Spa Essentials set is top notch for my best friend who works a lot and takes little time for herself. The Enzyme Exfoliator (a firming 2-in-1 exfoliating mask) is my favorite, I can't wait for her to discover it too!"
Why we love it: The perfect attention for fans of cocooning and comforting and comforting care ! This complete face and body set contains the essentials to take care of yourself from head to toe ;-)
Laura, to her sister
Box Bath Trio, Susanne Kaufmann
"My sister is lucky enough to have a bathtub and loves using relaxing products in her bath. She had loved the Susanne Kaufmann bath powders so I think she will love the bubble bath and bath oils just as much!"
Why we love it: This multi-sensory box with 3 bath treatments promises an experience of absolute relaxation and unwinding, ideal for self-care lovers.
Marion, for her
The Clean Dream Team, Tata Harper
"Because I keep repurchasing the Resurfacing Mask, this set will allow me to refill this must-have and have the mini essentials to easily slip into my weekend vanity :-)"
Why we love it: All the key steps of a well-practiced routine are gathered in this face care set: from cleansing to targeted care to the essential moisturizer, this Tata Harper routine promises an unstoppable glow!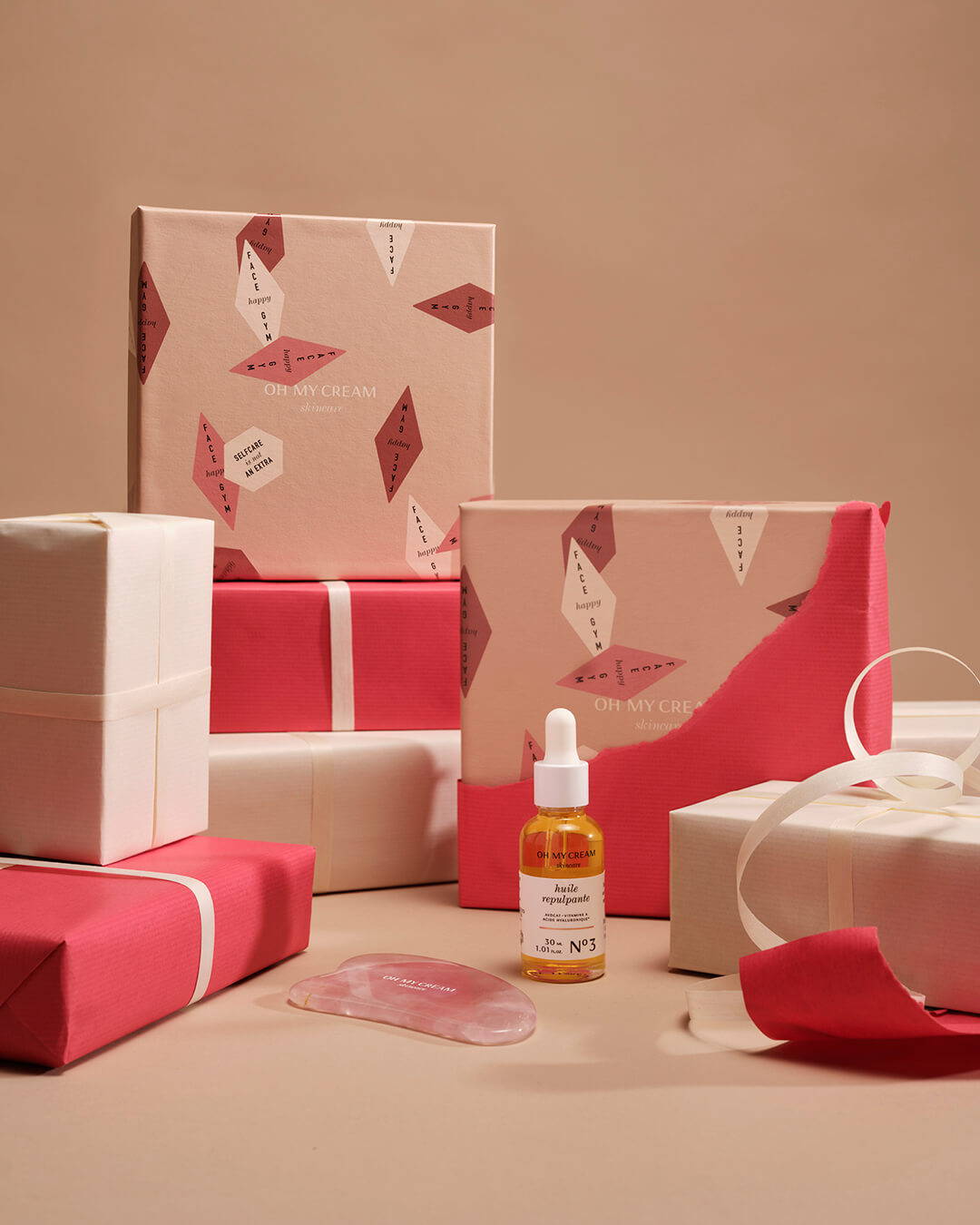 Camille, to her mother
Face Gym set, Oh My Cream Skincare
"An essential basic to introduce my mom to self-massage and facialist techniques, for a perfect routine to perform every night." 
Why we love it: Forholistic and beauty tool enthusiasts or for the curious who want to take the plunge, this Repulpante Oil and Gua Sha face duo set is the firming ally you need!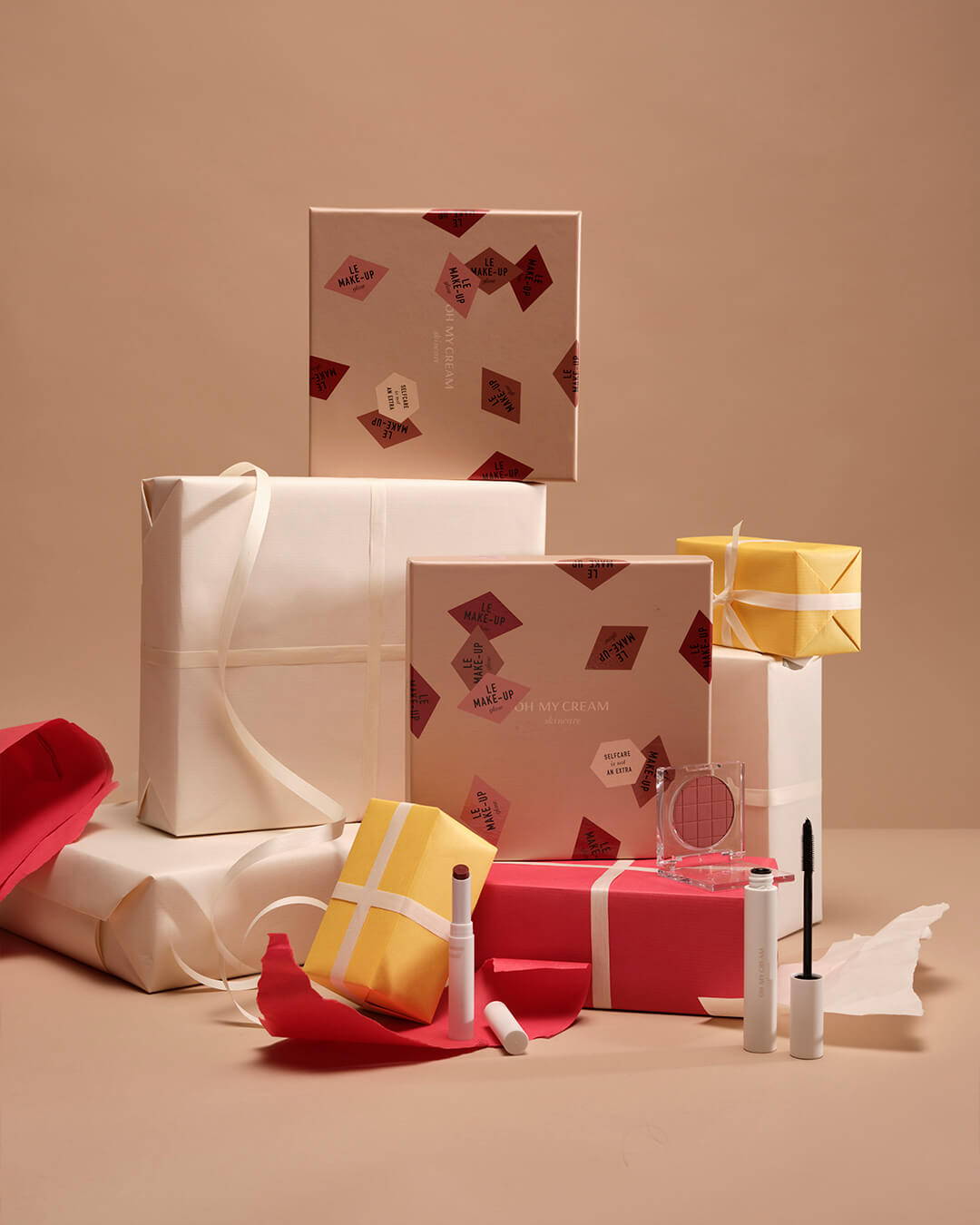 Elisa, to her sister
Make-up Essentials set, Oh My Cream Skincare :
"A super complete makeup product set with clean formulations and universal shades that my sister is bound to love."
Why we love it: A set of make-up essentials to slip into your bag and accompany you all day long with the Mascara, the Tinted Lip Balm and the Blush for a quick and natural make-up that will delight the fans of colour !