backstage omc
Cosmic Dealer, the art of holistic well-being
Hygiene, superfoods, aromatherapy... Discover gems Cosmic Dealer, the brand dedicated to well-being that draws its inspiration from traditional Indian medicine for cosmic well-being gems .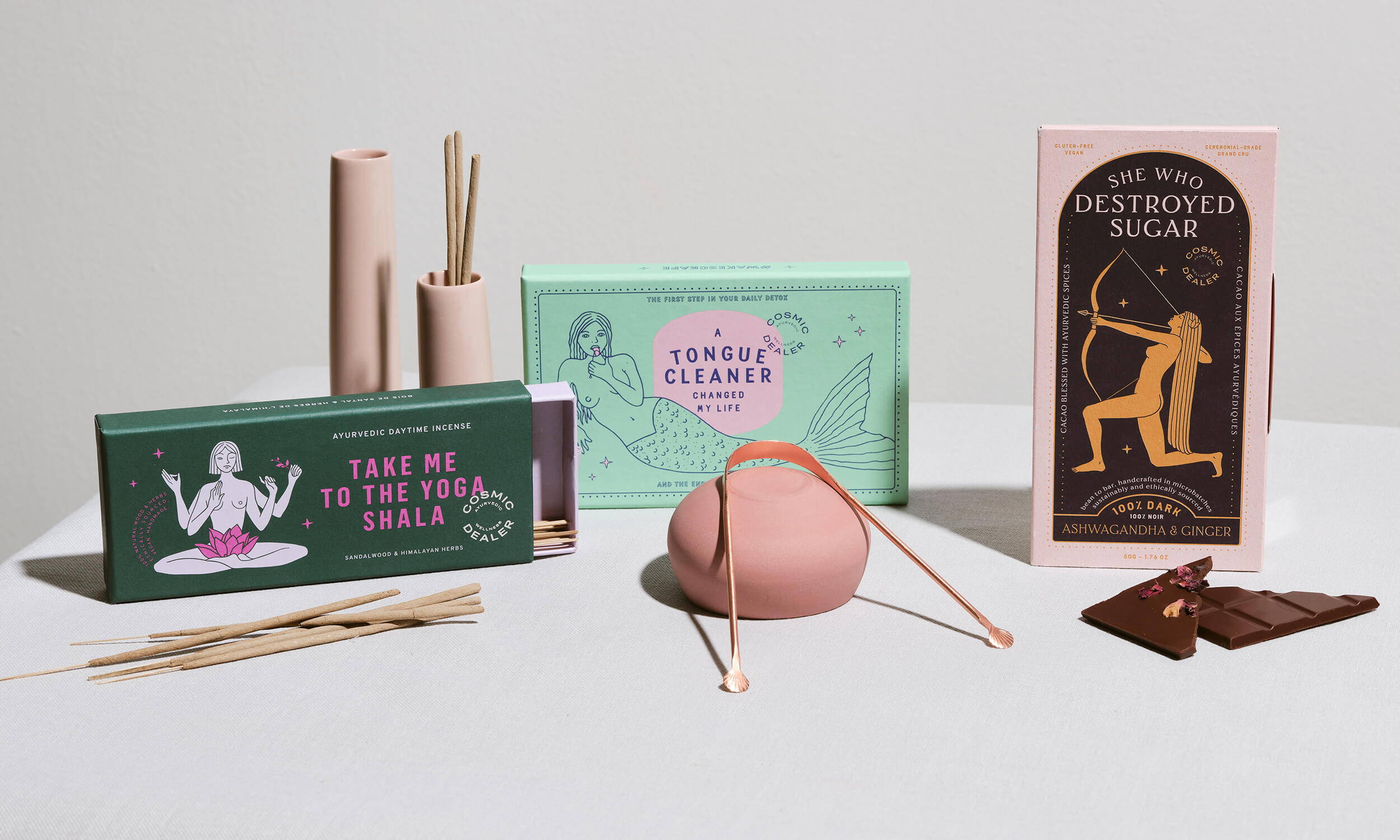 Cosmic dealer, a committed brand dedicated to well-being
A young brand founded in 2020, Cosmic Dealer is the benevolent wellness guru that was missing in the busy lives that sometimes forget their health. Created by 5 wellness enthusiasts, convinced that small daily gestures can have real changes, the brand draws its inspiration from traditional Indian medicine: Ayurveda. Cosmic Dealer has made this ancestral holistic medicine technique its strength. In a perpetual quest for quality, they work with the best workshops and small local businesses to support communities and craftsmanship. Thus Cosmic Dealer signs cosmic wellness products that will amaze you.
Ayurveda 2.0
A holistic medical approach, Ayurveda was born in India no less than 5000 years ago. An ancestral science of life that focuses on the body and that inspired Cosmic Dealer to look for gems wellness that really feels good. If Ayurveda combines detoxifying and purifying techniques, as well as relaxation rituals, treatments and many other practices and remedies, Cosmic Deal has put it all together in gems like its Tongue Scraper and its delicious and effective chocolate bars.
Our favorite products Cosmic Dealer