Beauty posts
10 must-have natural products
You have voted for them, they are the ones who have collected the most rave reviews on social networks, and they are hiding in all the bathrooms of the Team ... We share with you today the 10 green bestsellers, these natural cosmetics that we can not do without!

1. The vitamin c rich facial cream
Vitamin C Intensive Face Cream Kat Burki:
Star product of the American brand Kat Burki, this day cream is a concentrate of energy for the skin. Its creamy texture on a base of shea butter and jojoba oil contains a cocktail of treasures for the skin: aloe vera and vitamin B5 for hydration, centella asiatica for anti-aging, green tea for antioxidants, not to mention vitamin C to boost radiance and fight against pigmentation spots. And to know more about all the benefits of vitamin C benefits of vitamin C for the skinfind on our website all the products that contain this super active molecule.

2. The 100% natural radiance mask 
Resurfacing Mask Resurfacing Mask Tata Harper:
Tata Harper is the organic skincare brand we love. Among all its range, we love this face mask which gently exfoliates thanks to a cocktail of enzymes that remove dead cells. Its skin-friendly formula is perfect, even for sensitive skin.
3. The herbal cleansing gel
Cleansing Gel Gel Nettoyant Susanne Kaufmann:
This cleansing gel without aggressive surfactants cleanses perfectly and without irritating. The secret of its addictive syrupy texture? Its gentle cleansing base made from sugar derivatives. Very soft, it can even be used to remove eye makeup on days when you run out of makeup remover oil.
Want to discover similar products? Our collections of skin cleansers are here to help you make your selection.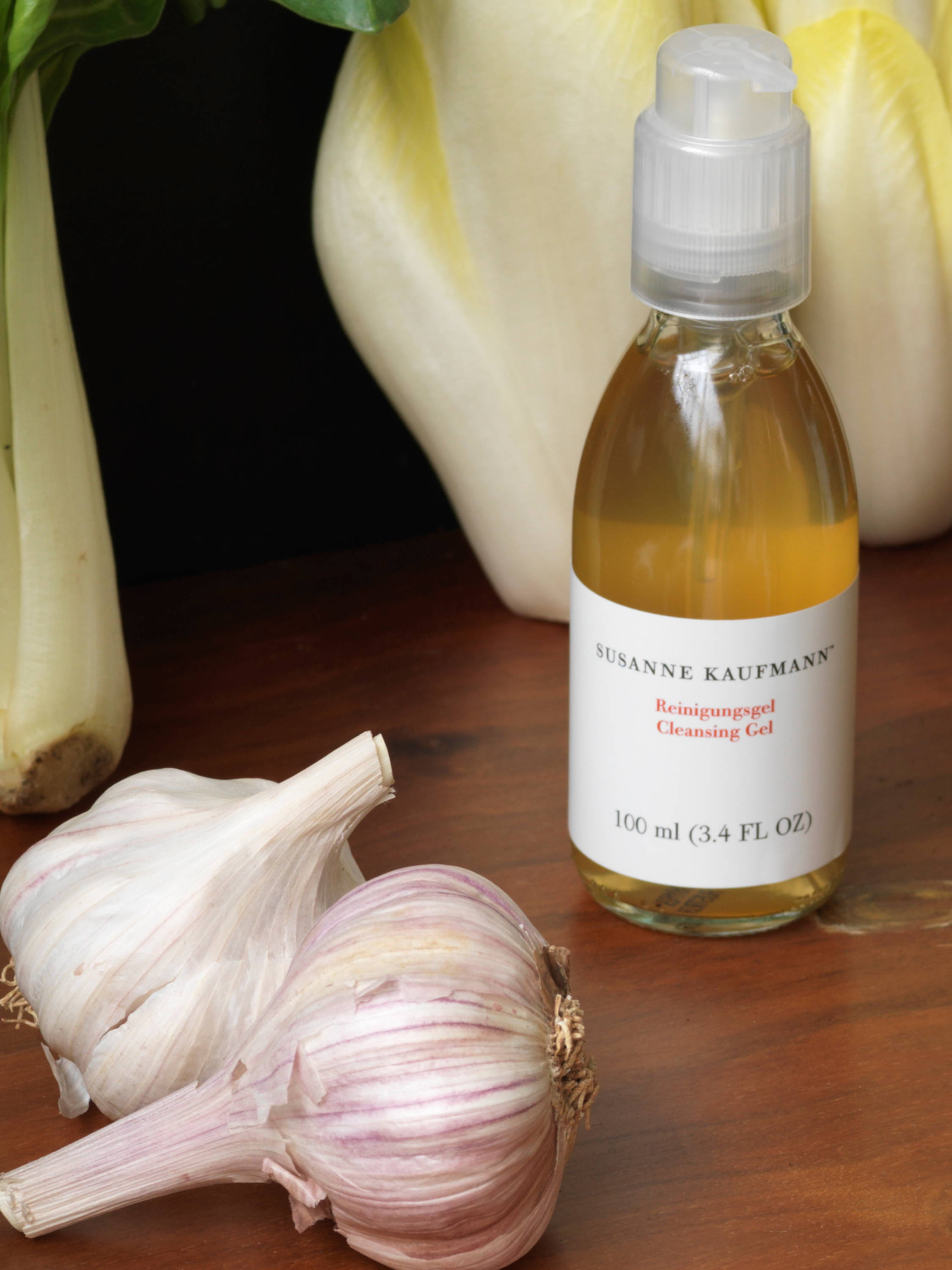 4. The multi-purpose oil with a base of Marula oil
Pure Marula Oil African Botanics :
Star product of the South African brand African Botanics, this care oil This multi-use skin care oil has many actions: moisturizing, anti-aging, healing, protecting and soothing... to be used at any age for a radiant skin! Add a few drops to your moisturizer to leave a luminous veil on your skin.
5. The eye contour cream with kiwi and avocado
Kiwi Seed Oil Eye Contour Cream Antipodes :
When it comes to natural cosmetics, the countries of Oceania have a head start. This is the case with Antipodes, a brand from New Zealand. Boosted with natural active ingredients (vegetable oils and in particular kiwi seed oil extract), this eye contour cream keeps the skin well hydrated and prevents the signs of premature aging. Its unctuous but fine texture allows then to make up easily, in particular by allowing an accelerated application of the concealer.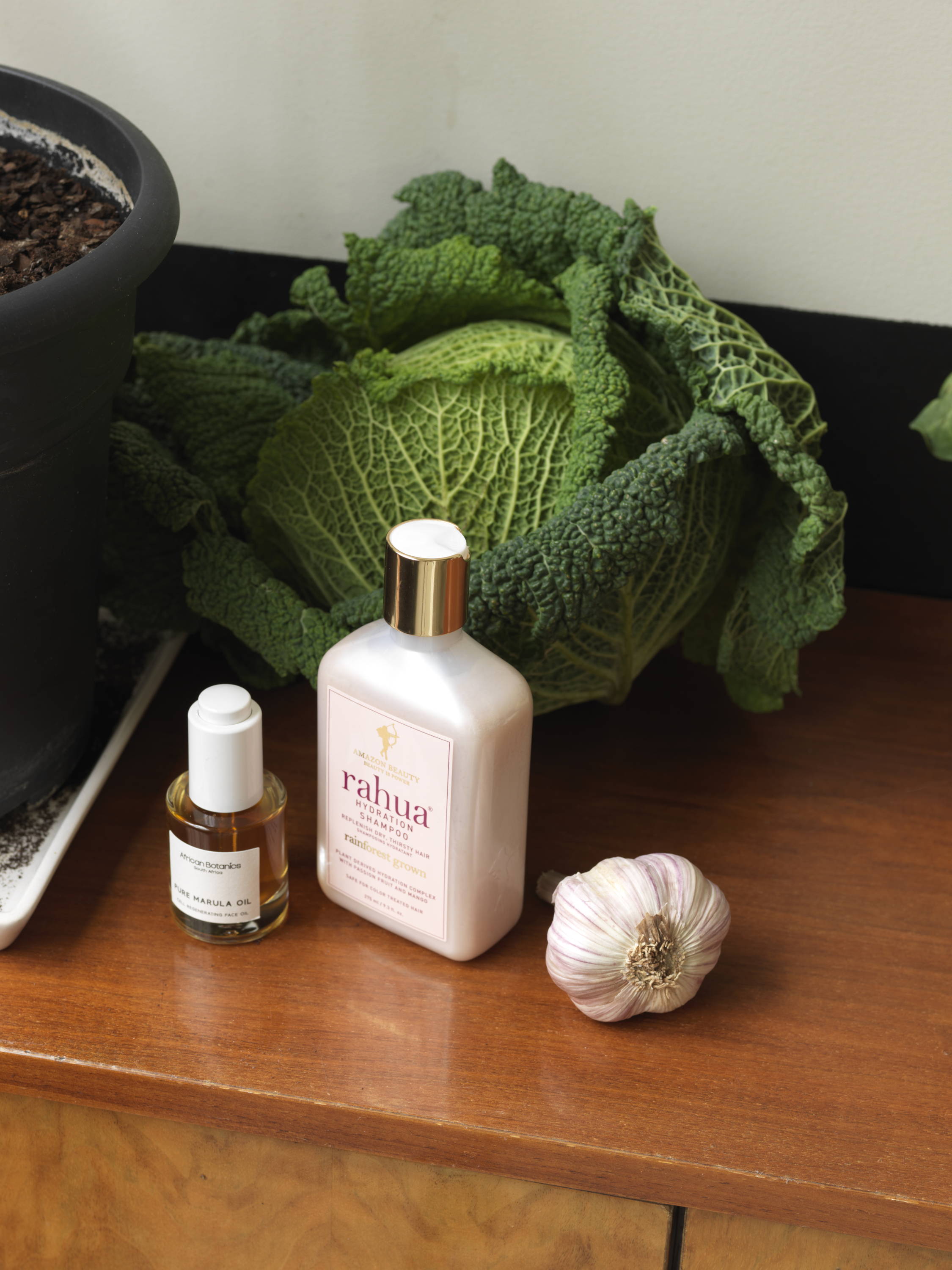 6. The moisturizing shampoo derived from plants 
Hydration Shampoo Rahua :
This shampoo shampoo restores shine to hair while strengthening it. It contains the famous Ungurahua oil (the star ingredient of this American organic hair care brand), which is highly restorative, as well as Sacha Inchi oil, rich in protective omegas 3, 6 and 9. Quinoa protein extracts soften and smooth while arginine strengthens the hair and provides a sheathing effect. Finally, passion fruit and mango extracts soothe sensitive scalps... and leave hair smelling sweetly exotic.
7. The powerful 100% natural organic cream deodorant

 
To be beautiful from head to toe, we also exchange our classic hygiene products for their natural version. This deodorant has it all: without aluminum, its deodorant action is ensured by powders and clays to absorb moisture and essential oils to kill bacteria.

8. A 100% natural multi-purpose balm
Balm Egyptian Magic:
If we had to restrict ourselves to one product, this is the one that could win the prize. Formulated with beehive products (beeswax, propolis and honey), this natural balm without mineral oils takes care of the whole body: lip balm, SOS product for hands and feet and even hair mask, it can do everything. As a bonus, its gentle purifying action provided by propolis allows to nourish while treating small imperfections.
You are looking for an alternative or wish to find all our beauty products for the whole familyOur selection of organic and natural multipurpose cosmetics will allow you to find your happiness!
9. 99% natural mascara for an intense look
Limitless Lash Mascara Ilia:
Pioneer make-up brand on the natural market, we love Ilia and especially its mascara. Its light and nourishing formula contains many active ingredients to beautify while providing care: beeswax and carnauba wax coat the lashes and moisturize; shea butter and arginine (an amino acid) strengthen them.
10. 100% plant body oil
My Oiltte Body Les Huilettes:
Les Huilettes is the new French brand that has made vegetable oils its favorite playground. All their formulas are certified organic. The one that never leaves us? It's this organic body oilThis organic body oil is a friend of dry skins and is formulated on a base of soybean oil and argan oil. Its firming and draining power maintains and magnifies the skin with each application.
10 must-have natural products