BEAUTY FILE
10 make-up must-haves for glowing, healthy looking skin
We want glowing skin and we want it now! It's time to sort through your make-up bag and only keep the products that really work. 
A blush for freshly flushed cheeks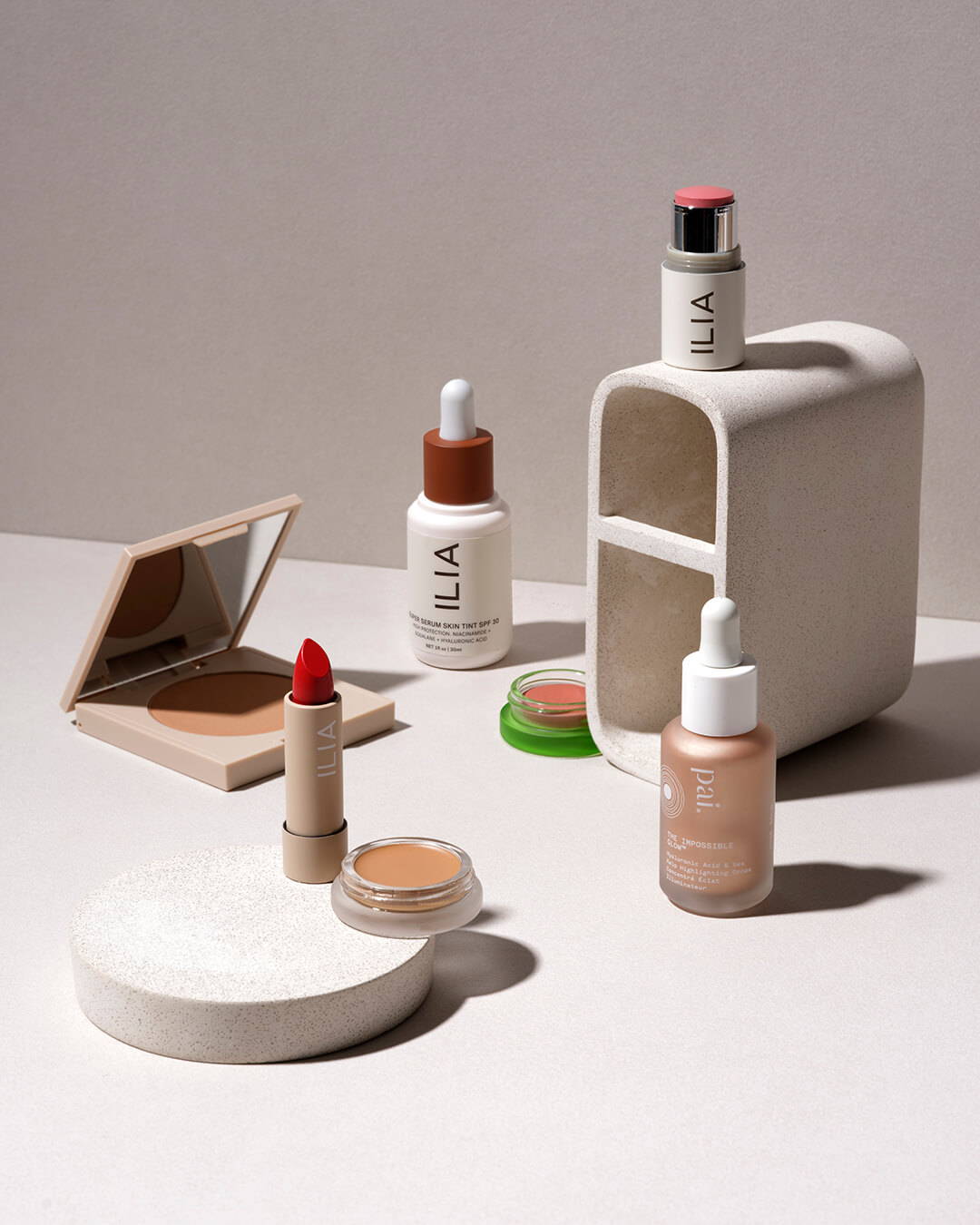 In cream It is aptly named... We tap a touch of the Cream Blush "Peachy Tata Harper and your cheeks are enhanced with a subtle peachy iridescent hue. To crunch!
In powder : With its plum hue and golden sparkle, the Pressed Blush "Mooncry RMS Beauty is ideal for darker skin tones, sculpting the cheekbones while providing a "healthy glow" effect.
Magic concealer
Slight The less gifted will immediately take up the True Skin Serum Concealer Ilia thanks to its silky texture that can be easily applied with the finger and becomes imperceptible in a few seconds.
Covering : Champion of camouflage, theA Cover-Up RMS Beauty does not let the skin breathe and does even better, since it reflects the light for a more natural finish.
The multi-purpose stick
To be slipped into your bag, the Multi Stick Ilia glides on cheeks, lips and even eyes to give a new look to colour in just a few taps! We choose the shade "Tenderly Light"for light to medium skin tones and "Dear Ruby"for darker skin tones.
Second skin foundation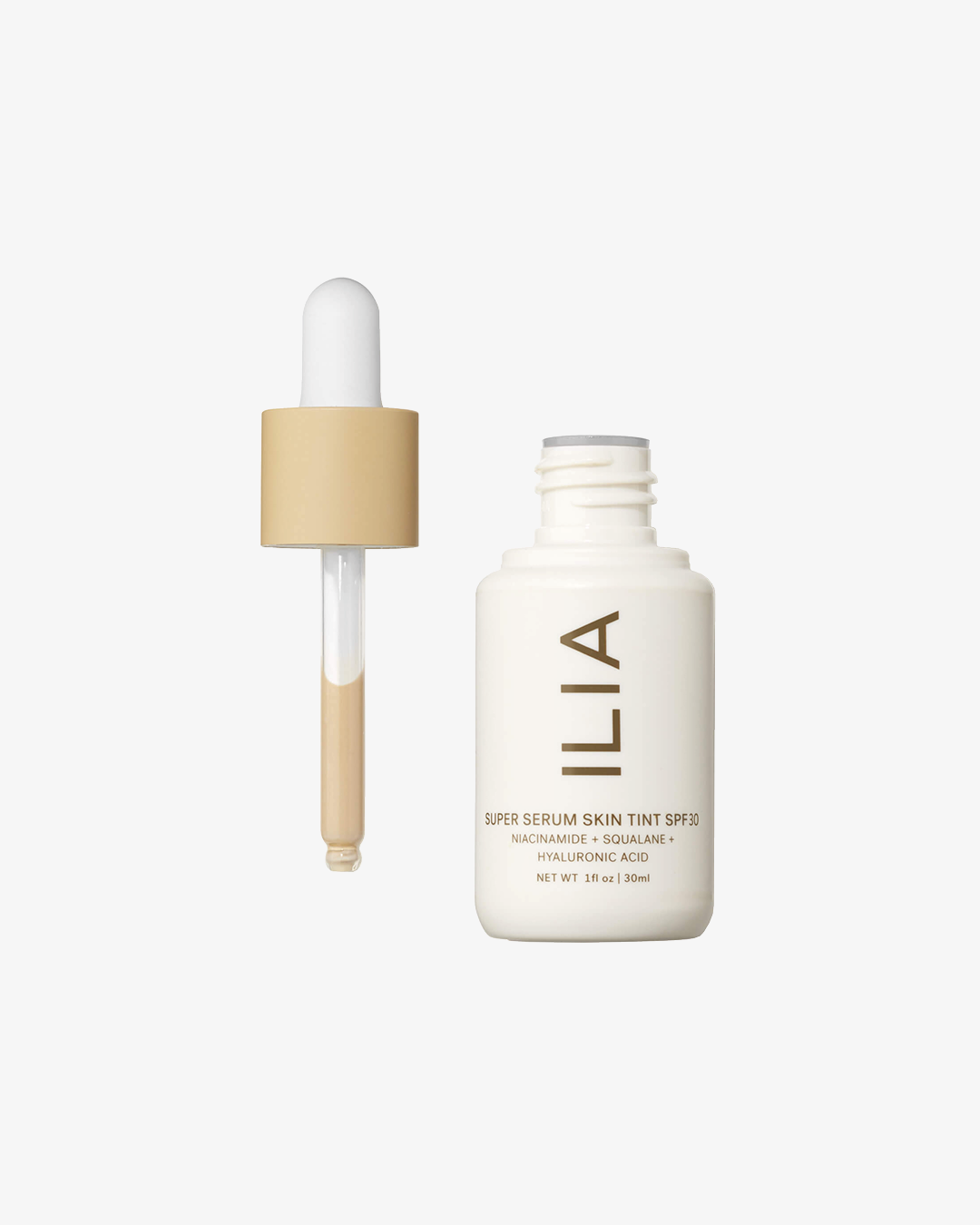 Apply a few drops of Super Serum Skin Tint SPF30 Ilia to even out the complexion, just like that... We are even protected from the sun thanks to the high SPF! Great for impromptu lunches on the terrace.
* This foundation is an extra layer of protection rather than a replacement for your usual sun cream. If you are going to spend a long time in the sun you should reapply protection every 2 to 3 hours. 
The 'magic wand' illuminator
No need to be a pro to apply it: theImpossible Glow Pai Skincare can be mixed directly into your moisturizer to reveal a glowy complexion. A must-have for those in a hurry!
Perfectly practical powder
Even the lightest skin tones have adopted it. Forget the shimmer of conventional bronzers with Nightlite Bronzing Powder Iliato sweep over bulging areas of the face for a subtly tanned complexion.
Lip colour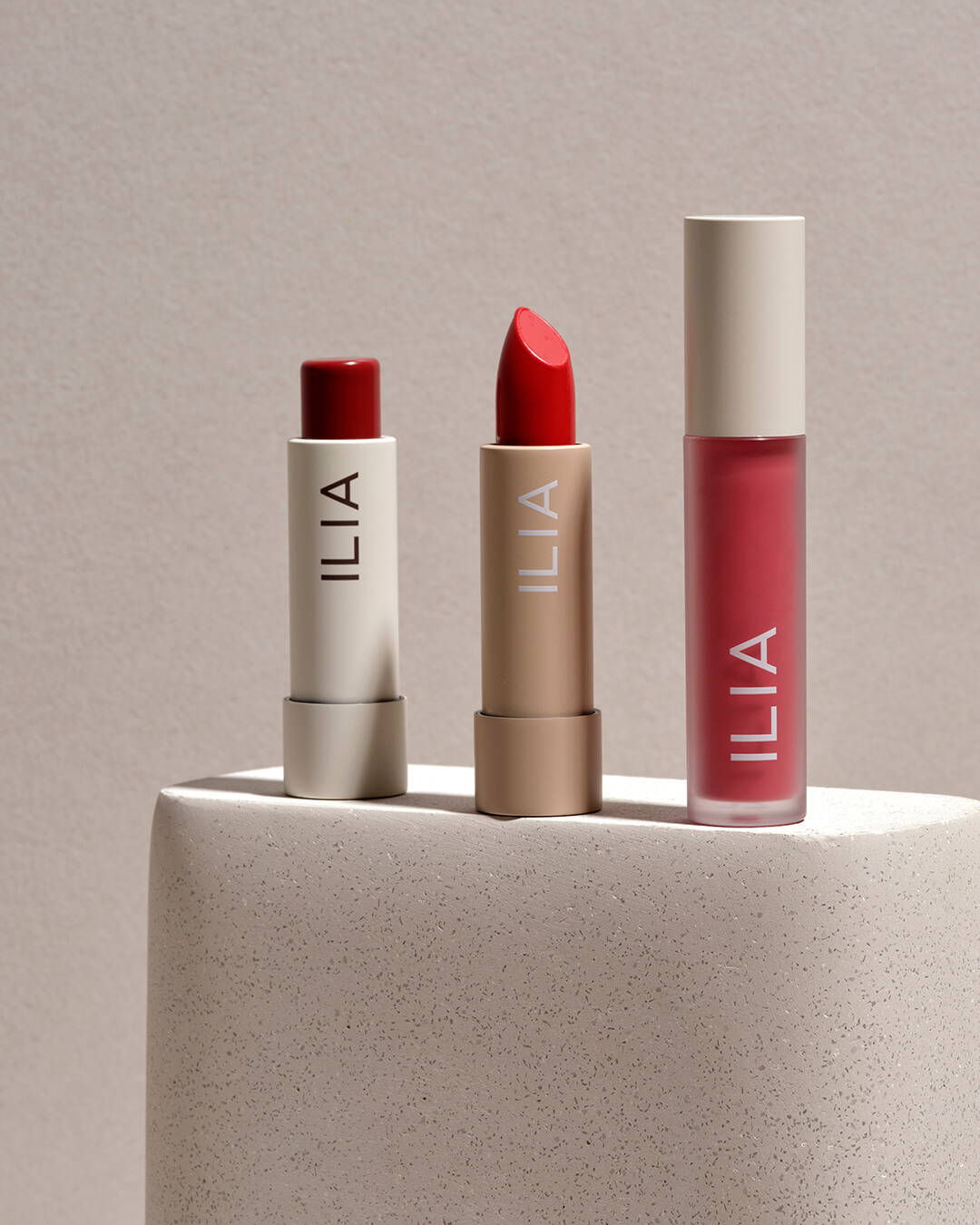 The lipstick version The ultimate trick to wake up even the most tired of faces? A well-pigmented lipstick to create a true red mouth, like with the Color Block Lipstick Ilia.
The softer versions If you don't dare to go red, you can use the Balmy Gloss Tinted Oil for Lips Ilia or the Balmy Tint Lip Balm from the same brand. Easy to apply even without a mirror, they leave a veil of colour slightly glossy.