Which sun cream should I choose to get a flawless tan?
Does the smell of sunscreen transport you directly to golden beaches? Do you already imagine yourself adorned with a perfect tan? However, did you know that sunscreen is too often misused, or even totally neglected? And wrongly so! Because this summer essential should have a special place in your beauty routine. That's why we've provided you with a complete guide to choosing AND using your future sunscreen... Now you're ready to reveal a flawless tan, while preserving your precious sun capital.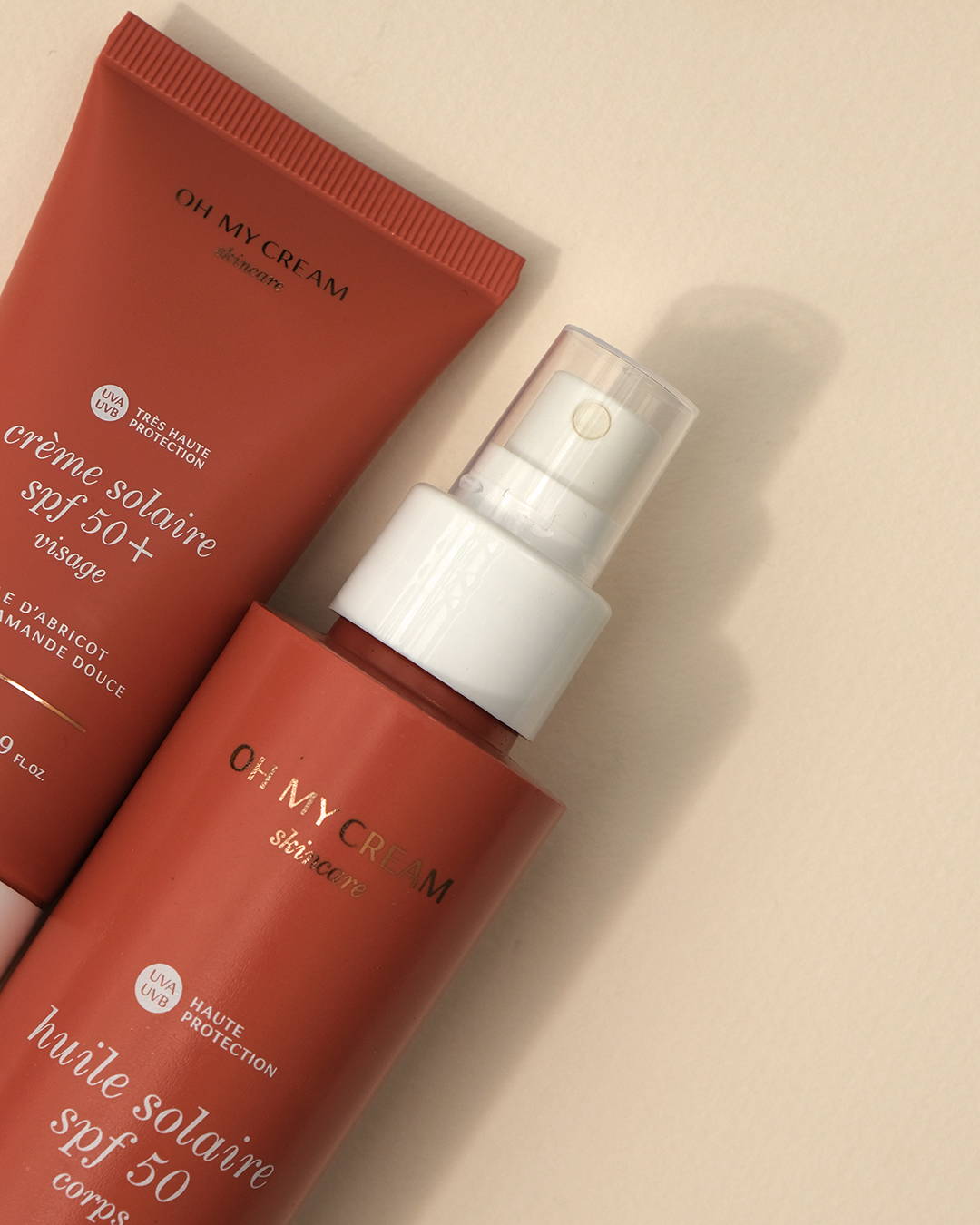 Sunscreen: why you should never forget it
Contrary to what you might think, face and body sunscreens are not an anti-tanning barrier. They will simply allow you to do it safely. Indeed, if the sun in small doses is excellent for filling up on vitamin D (since it is the number one source for our body), going out when the rays become threatening exposes us to the risk of sunburn, and even to health concerns that are more complicated to manage. As you can see, no tan is worth the risk.
It is composed of an SPF (from the English "Sunburn Protection Factor) that can also be found in the French forms, FPS for "sun protection factor", and IP for "protection index". It corresponds to the shield that will reduce the impact of UVA and UVB rays on your skin. There are 4 levels: 6 to 10 (low protection), 15 to 25 (medium protection), 30 to 50 (high protection) and 50 and more (very high protection). No surprise, the higher the index, the more it will protect you... but without guaranteeing you a total protection. 
But what exactly does it do?
You should know that there are 2 kinds of filters in your sun creams. Chemical filters and mineral filters. Chemical filters need to penetrate the skin to absorb the sun's harmful rays instead, while mineral filters will reflect them on the skin's surface, a bit like a protective barrier. Mineral filters are known to be more environmentally friendly and healthier, provided you choose a mineral protection without nanoparticles: these are likely to pass the skin barrier and are known to be endocrine disruptors.
How to choose the best sun cream for your skin?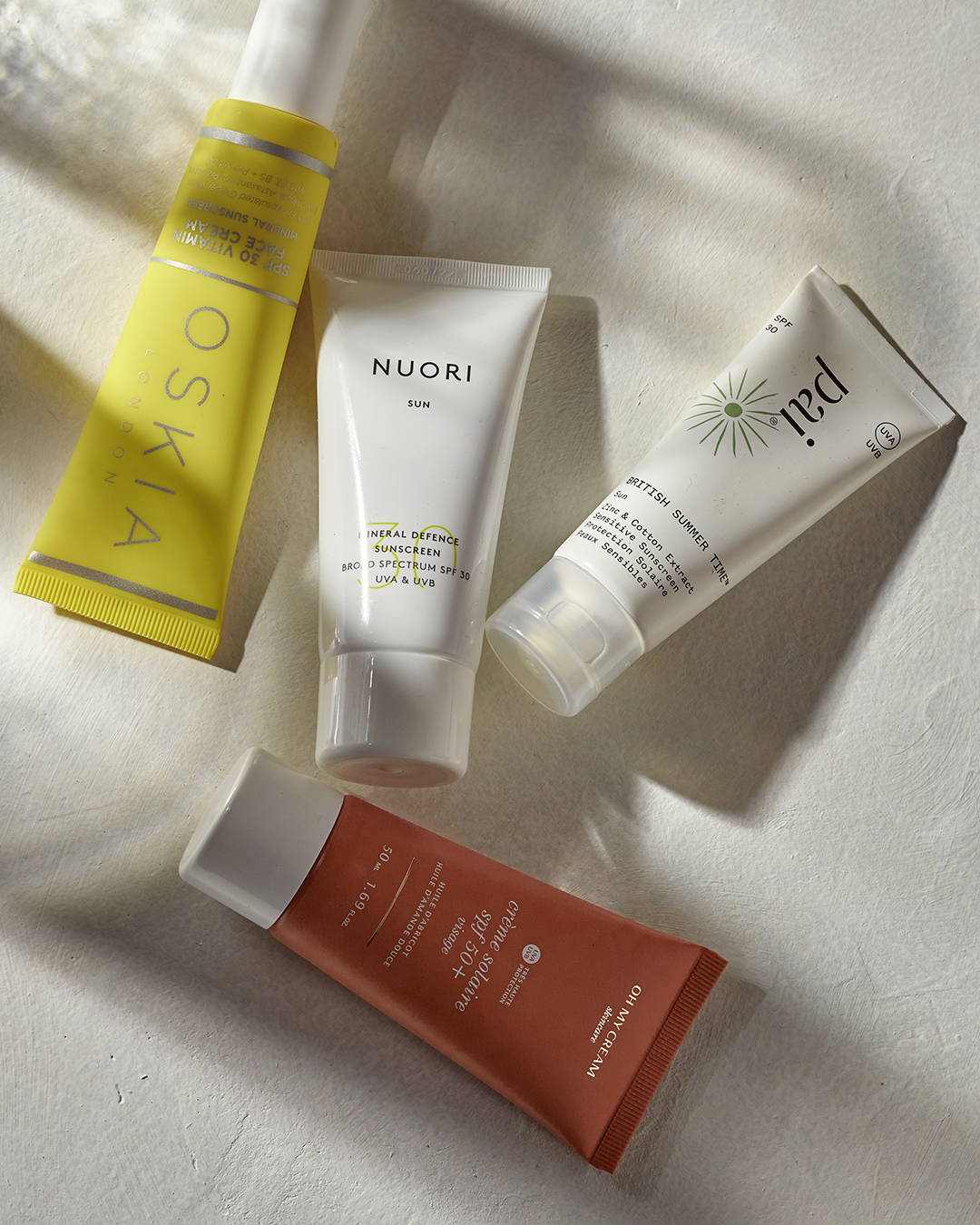 The diversity of existing suncare products reflects the fact that each skin is different and does not react in the same way as its neighbor. Let's start with the obvious: you need to make a distinction between a face sunscreen and a body sunscreen. A body sunscreen may be too rich for your face, whereas a non-greasy face sunscreen is a great asset if you have combination to oily skin, for example. Light skins, naturally less able to defend themselves from the sun due to their lower melanin production, should automatically opt for a high SPF. If, on the other hand, you tan rather well and without sunburn, you can turn to a lower SPF. However, whatever the nature and colour of the skin, if we are exposed to arid sun (like in the tropics for example or in the mountains), we should all wear the highest SPF. 
Choosing the best face cream for your skin should also be done according to its degree of sensitivity. If you have sensitive skin, it would be best to turn to a mineral sunscreen, as the action of the mineral filters is less aggressive for these skin types. To preserve your skin as best as possible, we particularly recommend using a moisturizing cream with high mineral sun protection, such as Oh My Cream Skincare's SPF30 sun cream. 
For more mature skin and therefore more sensitive to the appearance of pigmentation spots, the ideal would be to opt for an anti-spot, moisturizing and anti-wrinkle sun cream, and especially with a high level of protection. You can find all these advantages in Dermalogica's Dynamic Skin Recovery sun cream. Slowing down of skin aging guaranteed! 
If my skin is prone to blemishes
Finally, if you have skin prone to imperfections, you will need a non-greasy sun cream. Indeed, the application of a sun cream that is not adapted and therefore too rich for these types of skin, would encourage the appearance of pimples and blackheads. Therefore, opt for non-comedogenic sun creams that have a fine texture and whose soothing and purifying active ingredients will protect you from the sun while treating your imperfections. You can even opt for a mattifying sunscreen like Ren Clean Skincare's SPF 30. Some facial sunscreens are even tinted, for a more even skin tone. So who says sunscreen can't be considered a beauty product?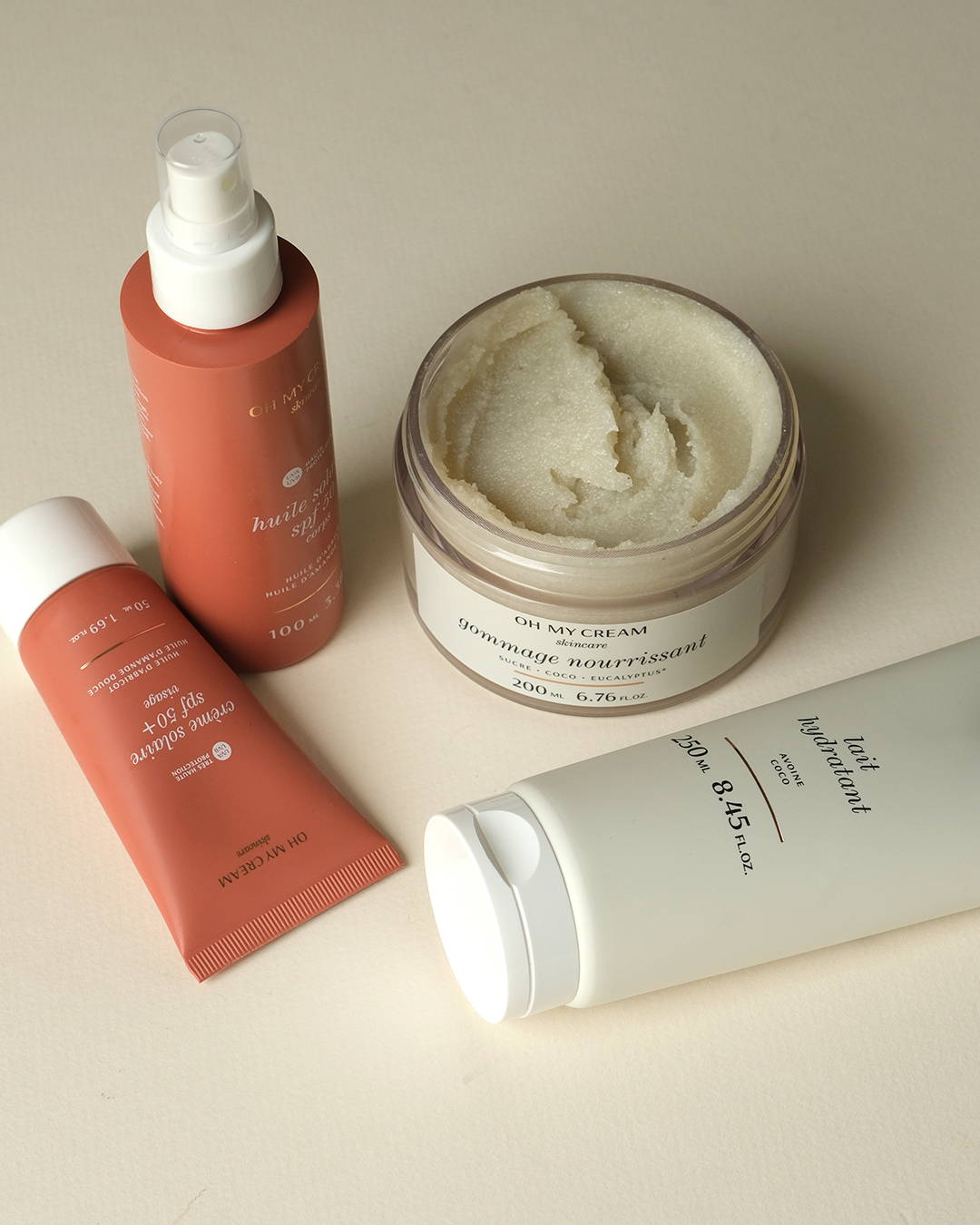 How to choose the best sun cream for your skin?
Just as with face sunscreen, sun protection for the body should be based on the skin's degree of sensitivity. So how do you know if your skin is sensitive or even hypersensitive to the sun? When each exposure causes redness and itching, you should opt for a high protection mineral filter cream, as you would for your face. 
For full hydration and protection, drier skin types will particularly love sun protection with coconut oil, shea butter or cocoa butter. Those looking for a tanning sun cream to get a quick tan will love iridescent sun creams like the Sun Body Lotion Shimmer SPF30 Rudolph Care. 
Sunscreen: how to apply it?
Sunscreen is essential, but you still need to know how to use it properly. We recommend renewing its use every two hours and after each swim for an all-day effectiveness. In terms of quantity, it is recommended to use 2mg of cream for each square centimeter of skin. So don't skimp on the quantity ;-) Moreover, if your sunscreen has been carefully chosen according to your skin type, don't worry about additional sebum production. Repeating your applications will not slow down your tanning: on the contrary, your tan will last longer and be more radiant.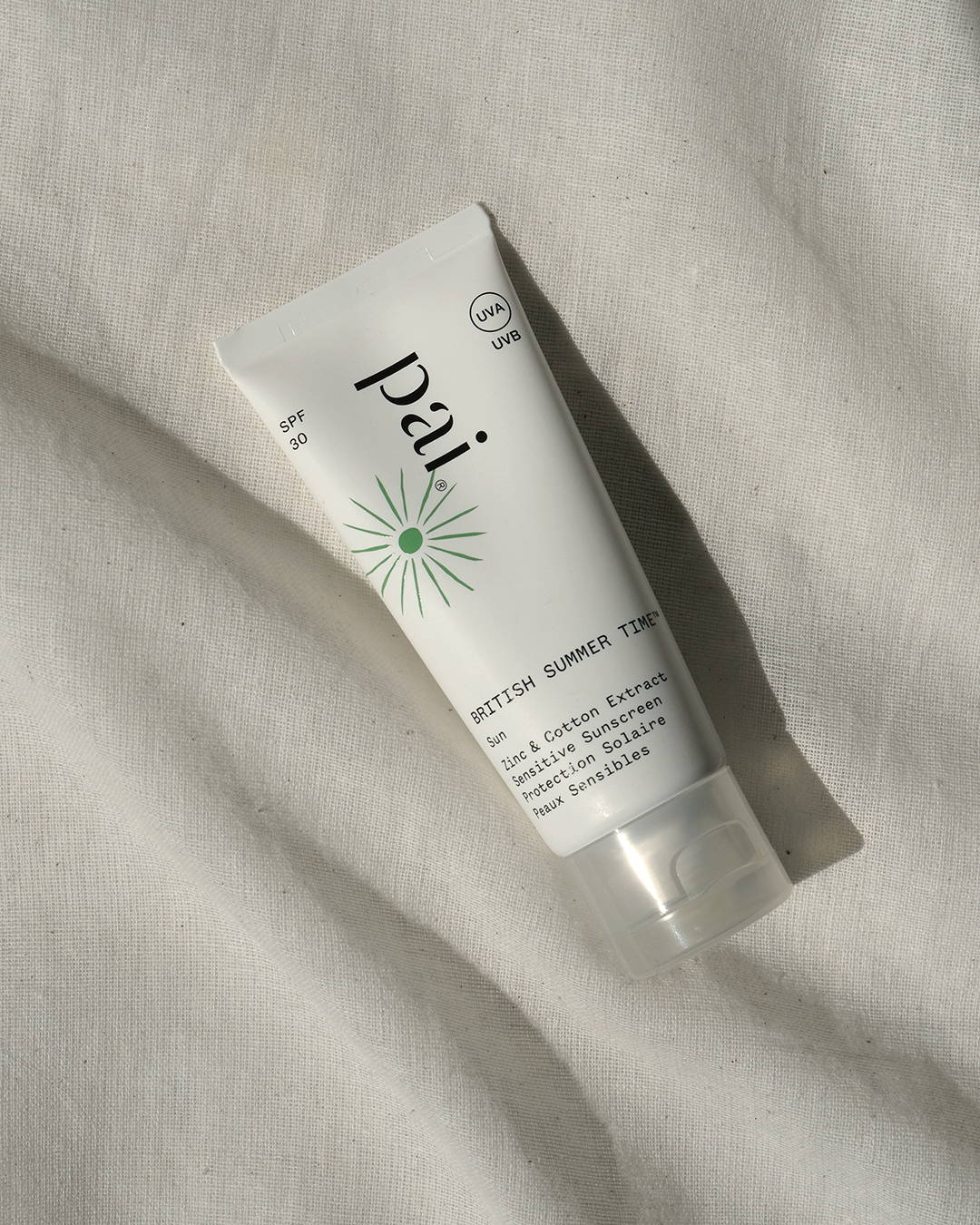 Sunscreen is not just for holidays...
Then, if for you, sun cream rhymes with vacations, you are not totally wrong... but who has never been surprised at noon on a terrace during lunch break? The rule is therefore simple: you should equip yourself with sun protection as soon as the sun's rays become aggressive, and in the city, this can start at the beginning of spring. If you are not particularly exposed to the sun, if you are simply walking around town for less than twenty minutes, your clothes will be enough to protect you. But be sure to pay attention to uncovered parts of your body such as your arms. They will require the application of a sun cream for the body, especially for sensitive skins such as light skins. We have also written some tanning tips for fair skin.
And for a long-lasting tan?
Exfoliate your skin before exposure to remove dead skin cells and give it a new look. After exposure, don't forget to moisturise your skin with an after-sun lotion. However, be careful not to overexpose your skin, which, despite all the sun creams in the world, can still be dangerous. You are now ready to show off your best tan in complete safety.