Beauty posts
Which sun cream should I choose to get a flawless tan?
Does the smell of sunscreen transport you directly to golden beaches? Do you already imagine yourself adorned with a perfect tan? However, did you know that sunscreen is too often misused, or even totally neglected? And wrongly so! Because this summer essential should have a special place in your beauty routine. That's why we've provided you with a complete guide to choosing AND using your future sunscreen... Now you're ready to reveal a flawless tan, while preserving your precious sun capital.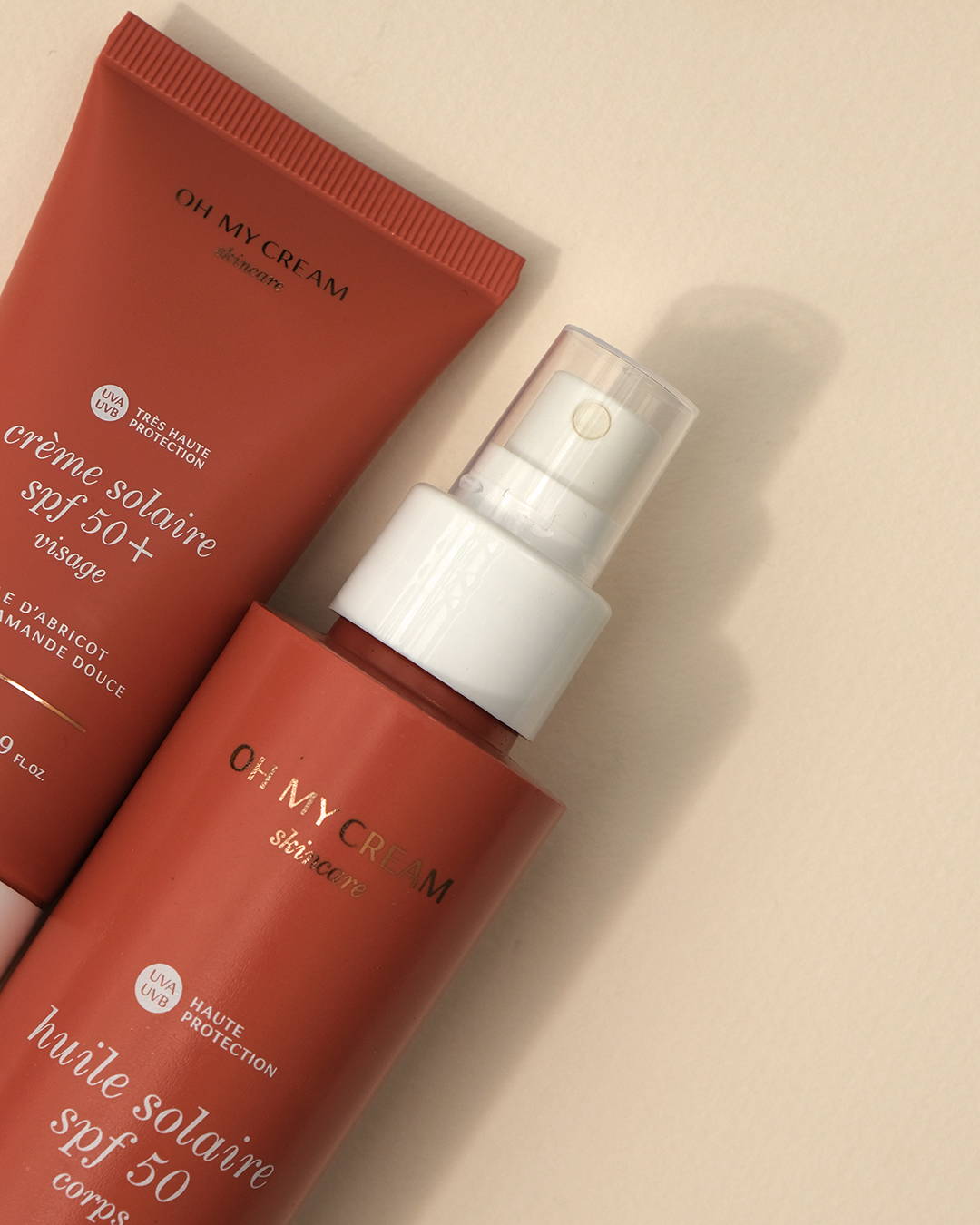 Sunscreen: why you should never forget it
Contrary to popular belief, face and body sun creams do not constitute an anti-tanning barrier. They simply allow you to do so in complete safety. In fact, while the sun in small doses is excellent for replenishing vitamin D, going out when the rays become threatening exposes us to the risk of sunburn, and even more complicated health concerns.
A sunscreen consists of an SPF (from the English "Sunburn Protection Factor") which can also be found in the French forms, FPS for "facteur de protection solaire", and IP for "indice de protection". It's the shield that reduces the impact of UVA and UVB rays on your skin. Unsurprisingly, the higher the index, the better the protection... 
But what exactly does it do?
There are 2 types of filter in your sun creams. Chemical filters and mineral filters. Chemical filters need to penetrate the skin to absorb the sun's harmful rays instead, while mineral filters reflect them back to the skin's surface, like a protective barrier. Mineral filters are reputed to be more respectful of the environment and health, provided you opt for mineral protection without nano-particles: these are likely to pass through the skin barrier and are recognized as endocrine disruptors.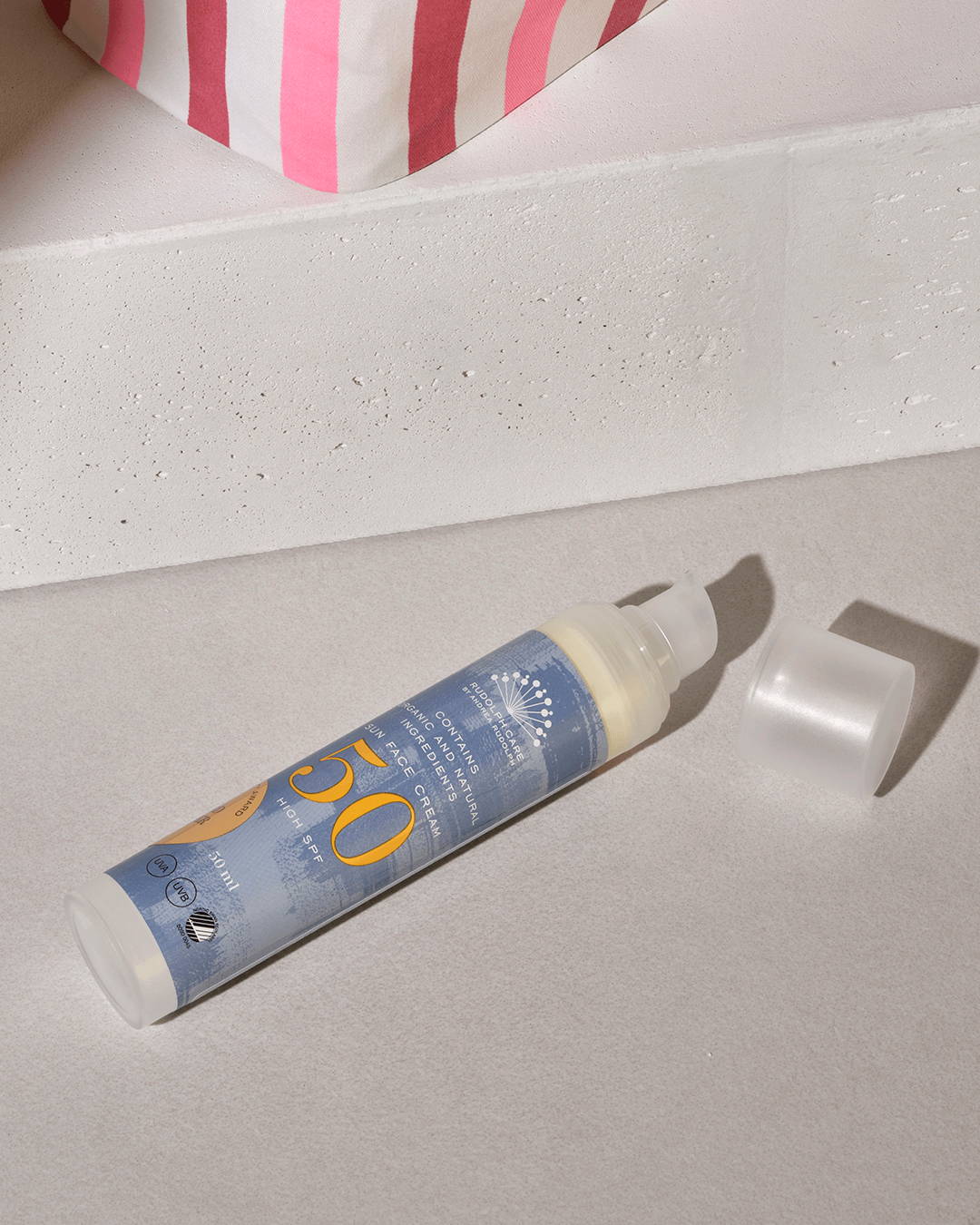 How to choose the best sun cream for your skin?
The diversity of existing suncare products reflects the fact that every skin is different and does not react in the same way as its neighbor. Let's start with the obvious: it's important to distinguish between sunscreen for the face and sunscreen for the body. A body sunscreen is likely to be too rich for your face, whereas a non-greasy face sunscreen is a great asset if you have combination to oily skin, for example.
Fair skins, which are naturally less able to defend themselves from the sun due to their lower melanin production, should automatically opt for a high SPF. If, on the other hand, you tan quite well without sunburn, you can opt for a lower SPF. However, whatever the nature and colour of your skin, if you're exposed to arid sun (as in the tropics, for example, or in the mountains), you should all be wearing the highest SPF. 
Choosing the best face cream for your skin also depends on its degree of sensitivity. If you have sensitive skin, it would be preferable to turn to a mineral sunscreen, as the action of mineral filters is less aggressive for these skin types. To protect your skin as effectively as possible, we particularly recommend the use ofa moisturizing cream with high mineral sun protection, such as Sun Care Cream SPF50 Oh My Cream Skincare. 
For more mature skin, and therefore more susceptible to the appearance of pigmentation spots, the ideal choice would be to opt for an anti-spot, moisturizing and anti-wrinkle sunscreen, and above all one with high protection. You'll find all these benefits in Sun Face Cream Sun Face Cream SPF 50 Crème Solaire Visage Rudolph Care. Guaranteed to slow skin aging!
If my skin is prone to blemishes
Finally, if your skin is prone to imperfections, you'll need a non-greasy facial sunscreen. Applying an unsuitable sunscreen that's too rich for these skin types will encourage the appearance of pimples and blackheads. Choose non-comedogenic sun creams with a fine texture and soothing, purifying active ingredients to protect you from the sun while treating your imperfections. You can even opt for a mattifying sun cream. Some facial sun creams are even tinted, for a more even complexion. Click here for our complete guide to finding the ideal sun cream.
How to choose the right sunscreen for your skin?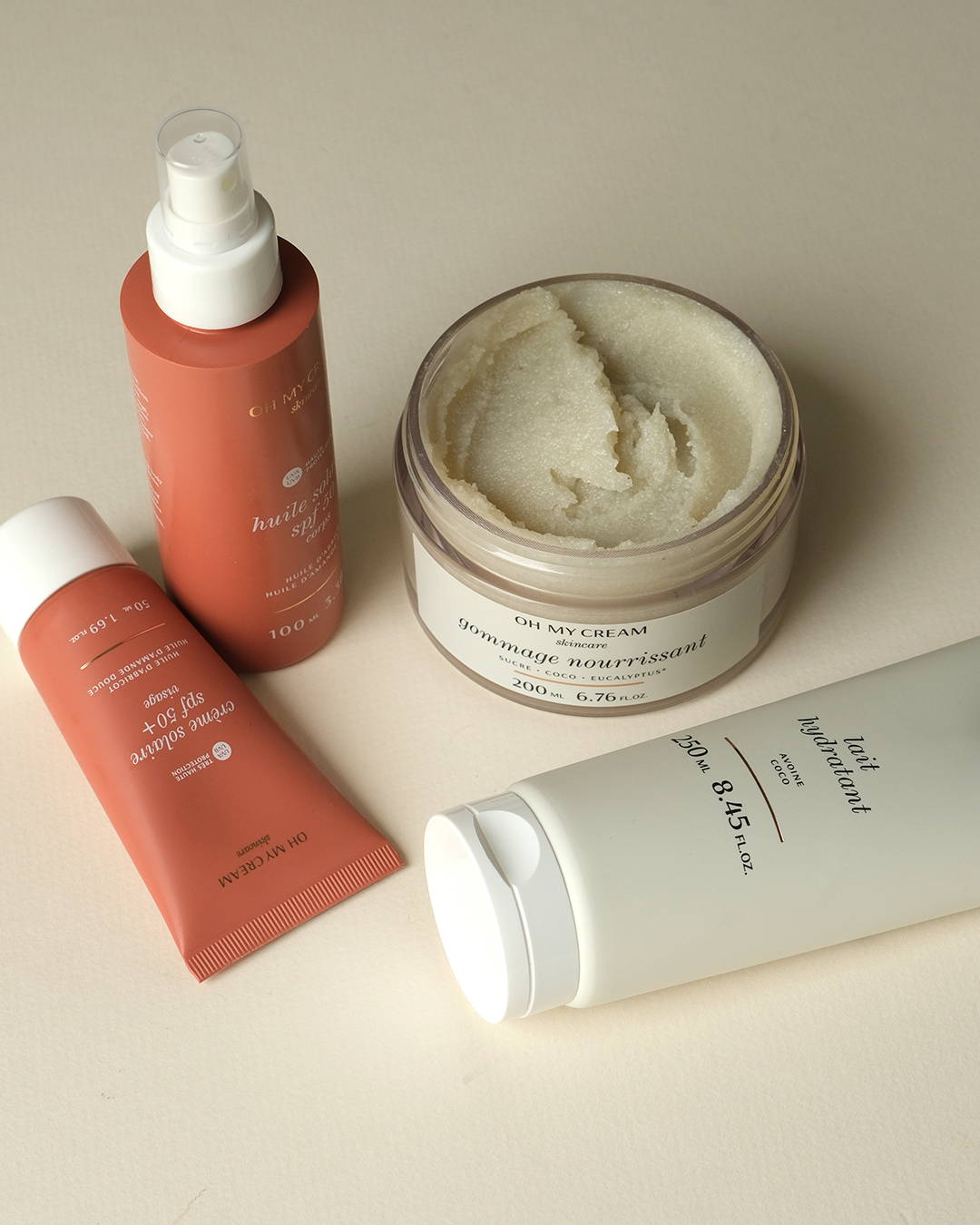 In the same way as for facial sunscreen, sun protection for the body should be based on the skin's degree of sensitivity . So how do you know if your skin is sensitive or even hypersensitive to the sun? If every exposure to the sun causes redness and itching, you should opt for a high-protection cream with mineral filters, just as you would for your face. 
For full hydration and protection, drier skin types will particularly love sun protection products with coconut oil, shea butter or cocoa butter. Those looking for a sun cream that enhances their tan will fall for sun oils such as Sun Oil SPF 50 Huile Solaire Corps
Rudolph Care. 
Sunscreen: how to apply it?
Sunscreen is essential, but you need to know how to use it properly. We recommend reapplying every two hours and after every swim for all-day effectiveness. In terms of quantity, we recommend using 2mg of cream for each square centimeter of skin. So don't skimp on quantity ;-) What's more, if your facial sunscreen has been carefully chosen to suit your skin type, there's no need to worry about additional sebum production. Nor will repeated application slow down your tanning: on the contrary, your tan will last longer and be more radiant.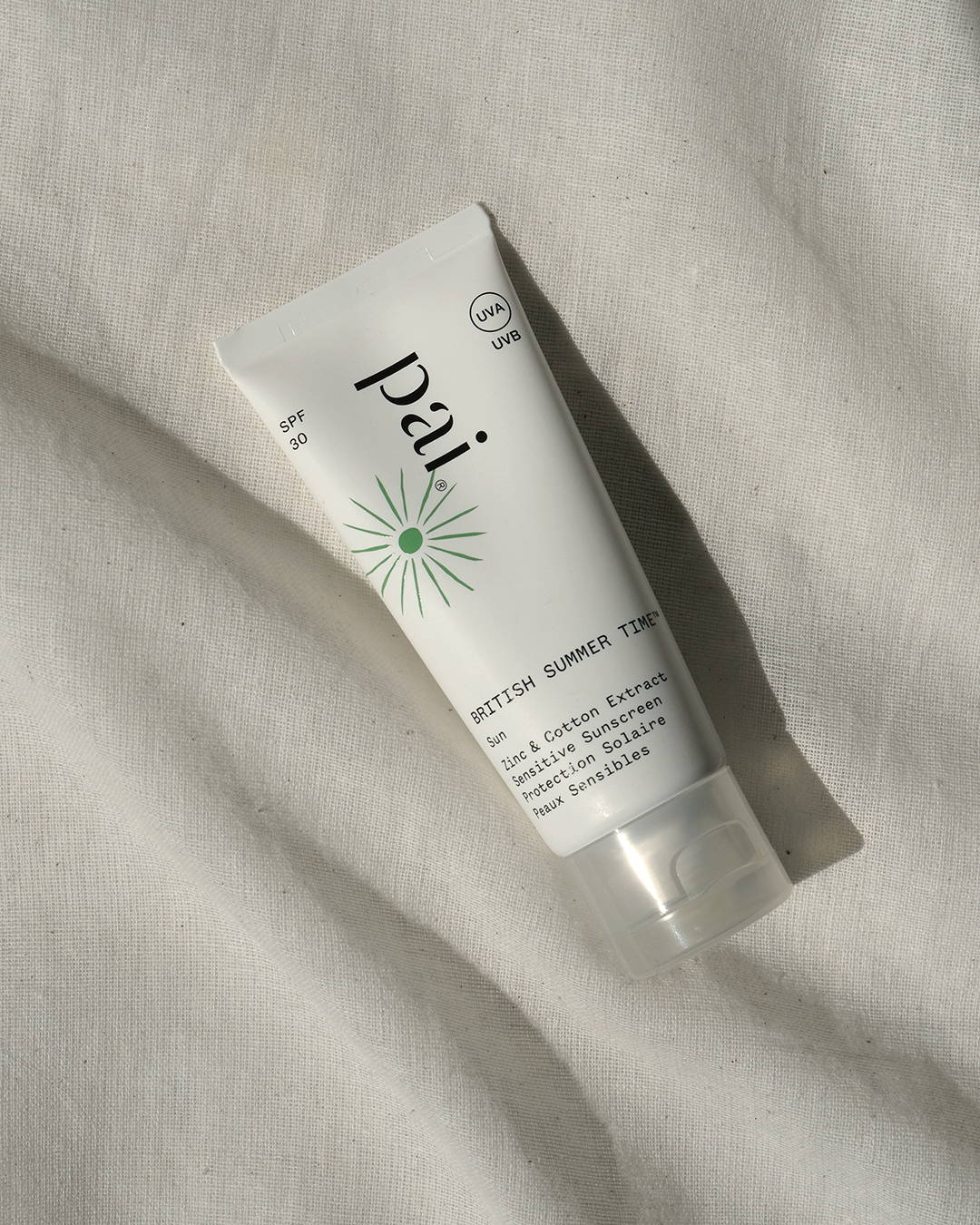 Sunscreen is not just for holidays...
Sunscreen doesn 't mean vacation. UV rays don't stop at the end of summer, and all year round, they are responsible for skin aging. We use sun protection on a daily basis to protect our skin from pigmentation spots and accelerated aging. We've also put together some tanning tips for fair-skinned people.
And for a long-lasting tan? Exfoliate your skin before exposure to the sun to remove dead cells and give your skin a new look. After exposure, don't forget to moisturize your skin with an after-sun lotion. But beware of overexposure, which, despite all the sun creams in the world, is still dangerous for your skin.