Beauty posts
Our 7 fail-safe tanning tips for beautifully bronzed skin
For beautiful tanned skin and a sublime tanned complexion, pancaking on your towel in the middle of the day is clearly not the best tactic to adopt... Discover all our top tips and treatments for a luminous, long-lasting tan that we'll be envious of!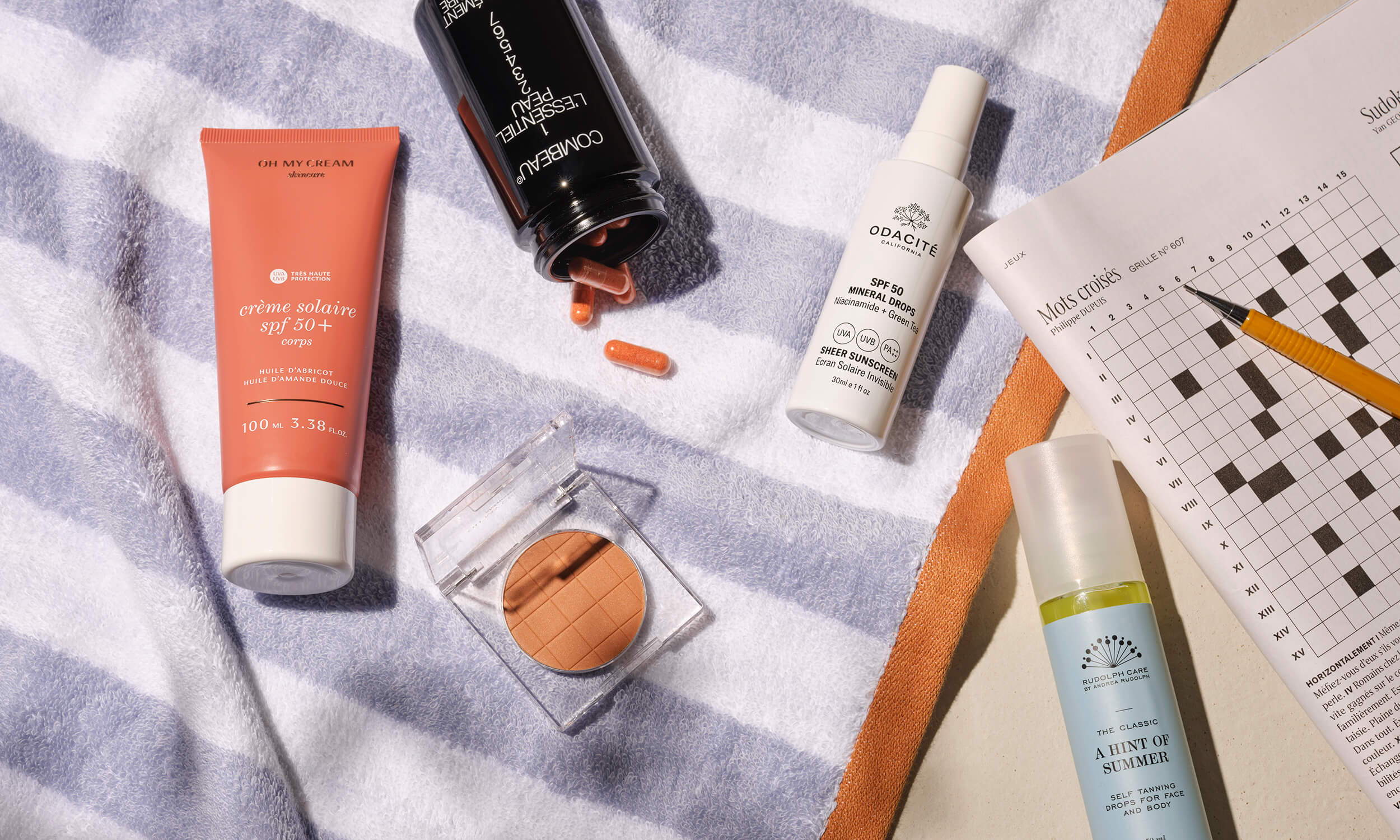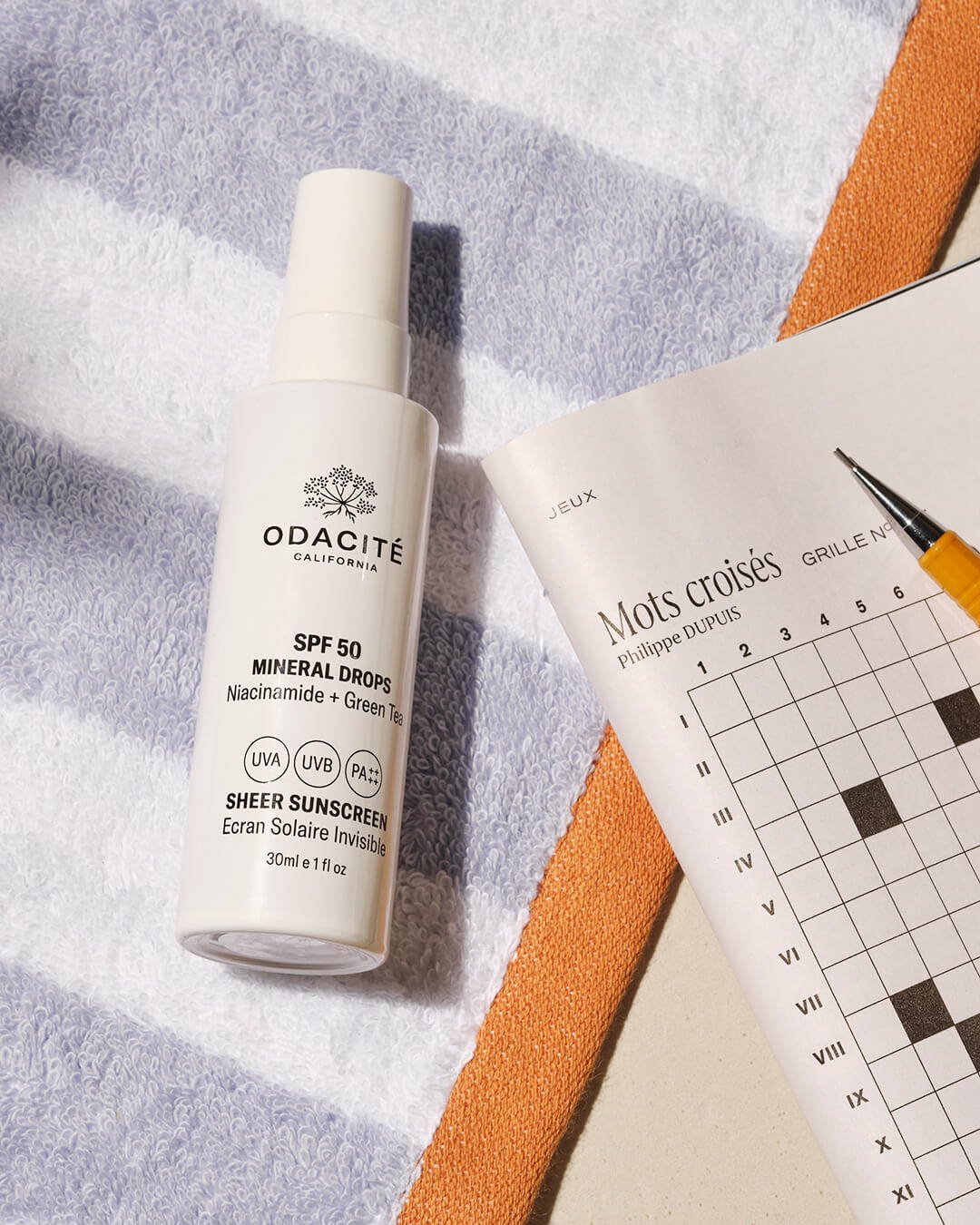 Tanned or not, sun cream is your best ally
Choosing the right niche for exposure
What's best? Make an appointment with the sun, preferably before 12pm or after 4pm. As for duration, expose yourself gradually, depending on your phototype and location. As a guide, fair skin can become sunburnt in 15 minutes if the sun is extreme!
Supplement the sun
If you want to bask in the sun with complete peace of mind, opt for a multi-action supplement that boosts skin hydration, protects it from the harmful effects of the sun and brings out its radiance with the cult nugget L'Essentiel Peau Combeau. The ideal ally to prepare skin for the sun by reinforcing its natural defenses and preventing imperfections!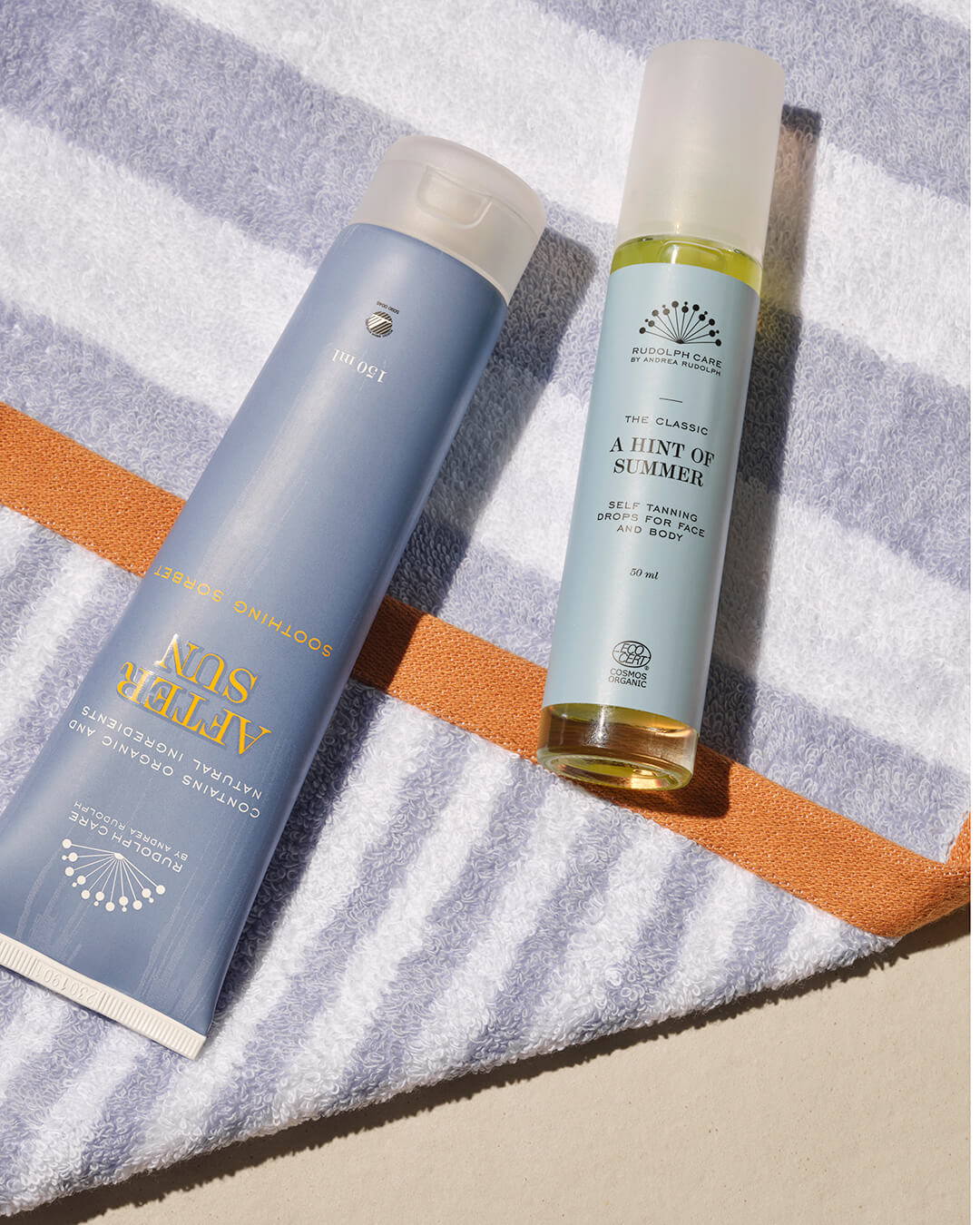 If in doubt, cheat
To avoid being tempted by the sun's excesses and give your skin a pretty summer glow, apply The Classic Hint of Summer Self-Tanning Glow Rudolph Care. To apply this self-tanner to the face, mix a few drops directly with your daily moisturizer (one squeeze is all it takes). And for each area of the body (arms, legs, chest...), mix a pump with a body cream such as the Lait Hydratant Oh My Cream Skincare, a fluid milk with a gentle oat and coconut fragrance, ideal for nourishing and moisturizing your skin this summer.
Bonus: this radiant self-tanner is also ideal for reducing swimsuit marks;-)
Exfoliate to boost radiance
To restore and prolong a luminous, even, long-lasting tan, the trick is to remove dead cells from the skin's surface. For the body, as for the face, once or twice a week is more than enough. And don't forget to include an exfoliation session before your vacation, for a more harmonious tan.
The super-easy facial scrub: Exfoliating Powder Oh My Cream Skincare
The addictive body scrub : Coco Rose Body Scrub Herbivore
The exfoliating tip that boosts circulation
For a detoxifying ritual that will do you good even on vacation, grab your Dry Body Brush Oh My Cream Skincare ! This dry massage stimulates lymphatic circulation and eliminates dead skin, leaving you with smooth skin and light legs. And to avoid over-exfoliating your skin, don't perform your dry massage before exfoliation, or on the same day!
Moisturize to make your tan last
There's no getting around it: skin dehydrates faster in the sun. To avoid damaged, dull skin and keep your pretty glow, drink more water throughout the day and saturate your skin with moisturizing formulas after exposure for a plump oval and soft skin.
For the body : theNourishing Oil Oh My Cream Skincare for oil lovers, with its fresh lemon fragrance.
And to soothe after sun exposure: Aftersun Soothing After-Sun Sorbet Rudolph Care, an ultra-fresh, refreshing after-sun treatment that leaves a deliciously scented veil on the skin.
For the face : To moisturize your skin, add the Moisturising Mask Susanne Kaufmann, an intensely nourishing mask that softens, repairs and smoothes features for plumped-up skin all summer long!
For skin lacking water: Baptise Gelée Ultra-Hydratante Antipodes, this ultra-moisturizing gel quenches the thirst of all skin types, leaving a light, comfortable finish.
Sublimate with sun powder
We're not reinventing powder... though! This great classic remains a must-have for enhancing or even creating a beautiful tan from scratch. Apply Bronzing Powder Oh My Cream Skincare Bronzing Powder by drawing a 3 on each side of the face (cheeks, chin and forehead) and your skin is subtly golden.
The selection for a good tan