Beauty posts
Which anti-wrinkle cream do I need?
Choosing an anti-wrinkle cream from a wide selection can often seem overwhelming. We have selected our top four creams to help you find your way through the online maze. Classified by skin type, skincare needs and price: let us be your guide.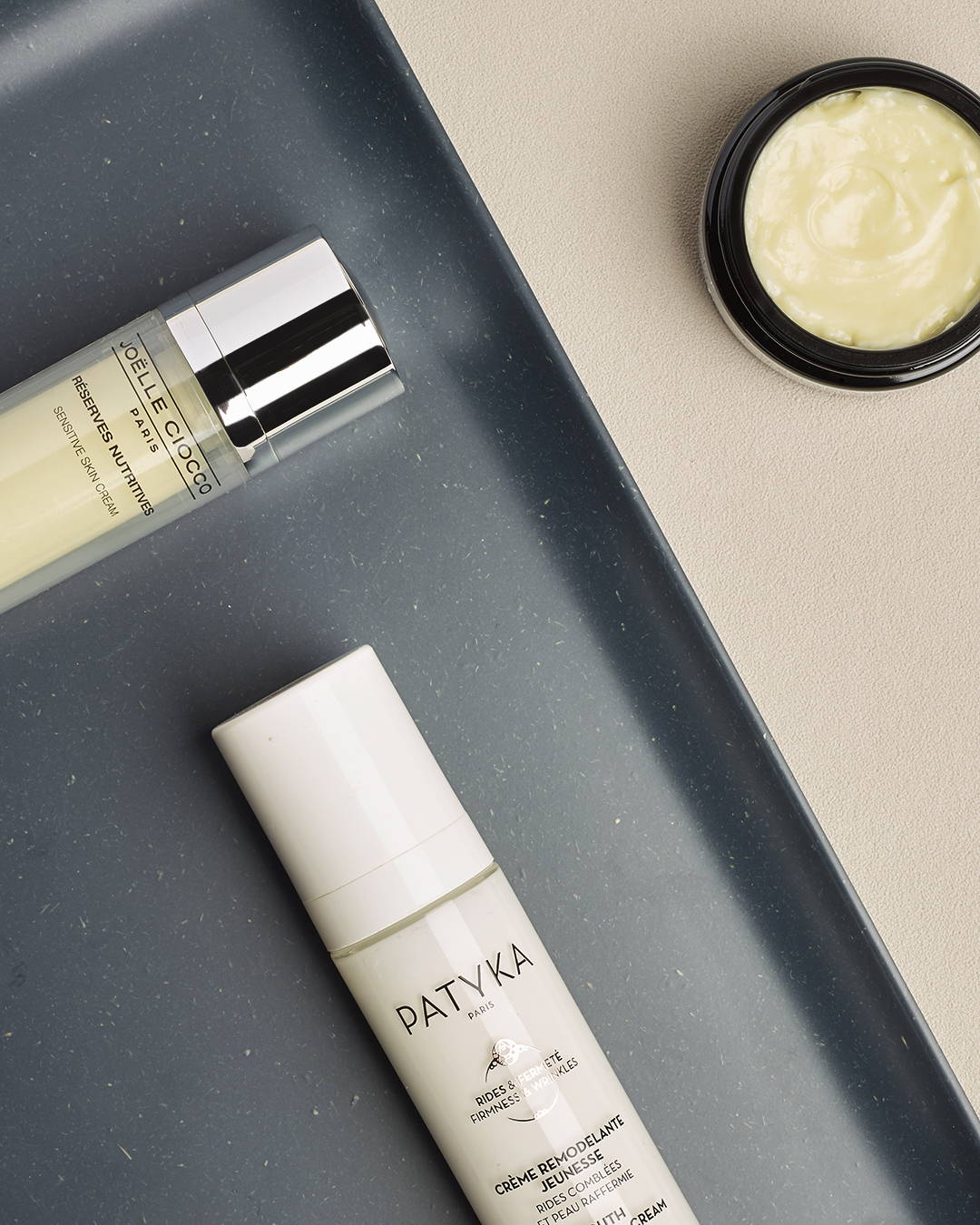 You need it if... You have mature skin normal to dry and sensitive. You are looking for a global anti-aging action but also for comfort, fora cream that pampers your fragile epidermis easily prone to redness and dryness.
Its texture A light but comforting emulsion with immediate penetration.
Its fragrance A natural and voluptuous fragrance of neroli, worthy of a great perfume.
Price : 102€
You need it if... You have normal normal, combination or even oily skin. In addition to treating wrinkles, you also want your skin to be more toned and luminousand reduce small brown spots. In short, you want a "boost" cream that doesn't skimp on radiance either!
Its texture A soft gel-cream like a cushion, which leaves no greasy finish.
Its scent A natural and subtly herbaceous fragrance of rosemary and eucalyptus.
Price : 105€
You need it if... You have a mature mature and normal skin. Tired of perfumery creams, you are dreaming of an organic anti-aging cream that is overly gifted: in fact, you are looking for "THE cream that does it all"in terms of anti-aging ! No doubt then that this cult moisturizer should make you switch to the green side of beauty thanks to its 32 botanical active ingredients.
Its texture A rather light and silky texture, which melts immediately into the skin.
Its scent A dive into a luxuriant garden, where roses and bergamot grow.
Price : 116€
You need it if... You have a skin combination to oily skin. For you, finding an effective anti-aging cream that is not too rich and does not cause shine or that doesn't cause shine or even pimplesIt's an impossible task. Ideally, you are also looking for a certified organic global anti-aging creamwithout superfluous or potentially comedogenic ingredients.
Its texture A light and fresh texture that does not saturate the T-zone.
Its fragrance A generous and delicate bouquet of white flowers.
Price : 79€
Would you like to know more or are you thinking about another cream? If you have any questions, don't hesitate to contact us, we will be happy to help you! Just one address: consultation@ohmycream.com