Beauty posts
The best oils for winter
Winter is the right moment to add a comforting ingredient to your skincare routine.
Easy to integrate into your beauty routine, facial oil can replace a serum or be applied over your moisturizeras a final shield. But let mixed to oily skin be reassured, oil is not only for dry skin. On the contrary, it's also a great tool for regulating your skin... Oh My Cream gives you all the beauty tips for a well-oiled routine!
Facial oil: the new serum
Vegetable oils are a real treasure. Their composition being in perfect affinity with our epidermis, they melt on the skin to penetrate illico and slip through the cells. The reason for this fabulous absorption? They are rich in good lipids (called fatty acids), ceramides or squalene, all molecules that naturally make up intercellular cement (the cement that ensures good cohesion between skin cells) and sebum (the fatty substance that protects the skin from aggression). Thus, they comfort dry skin, protect sensitive skin and rebalance oily skin. Mature skin has not been forgotten, as oil is a formidable vector for a good number of fat-soluble anti-aging molecules.
To each skin problems its oil
A replumping oil for dehydrated skins
When we think "facial oil", we immediately associate the idea of nutrition. But oil is a great galenic for retaining water. By forming an insulating shield on its surface, it prevents the loss of hydration while letting it breathe. Does your skin suffer from chronic dehydration? TryPlumping Oil Oh My Cream Skincare. Its blend of avocado and marula plant oils with vitamin A nourishes and repairs skin, while hyaluronic acid microspheres smooth fine lines and plump skin. Vitamin C brightens the complexion and raspberry seed oil provides long-lasting protection against external aggressions. Finally, salicylic acid smoothes the skin texture and unifies the complexion.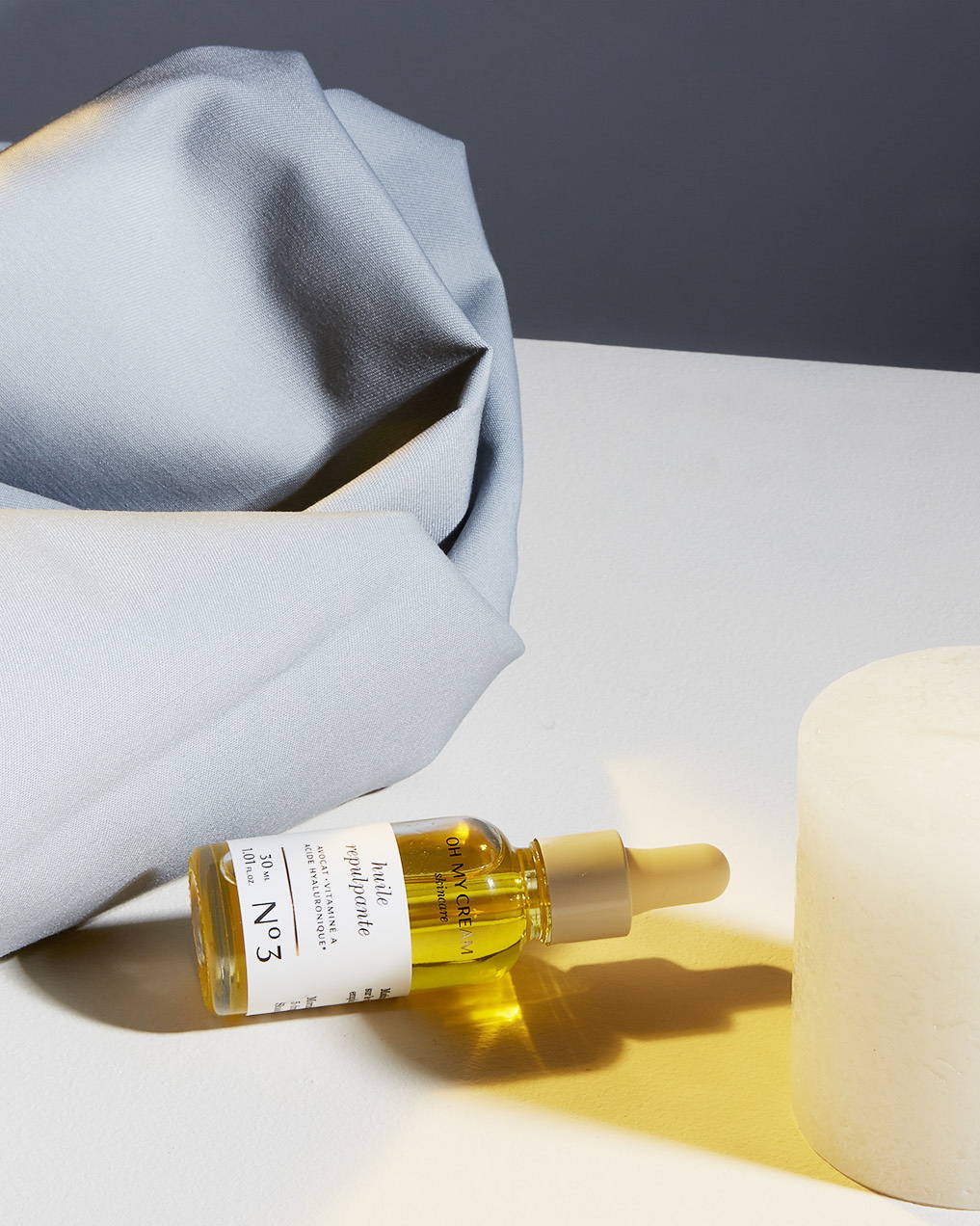 An avocado oil for skins in need of nutrition
If your skin is among those that fear the cold more than anything else, here is the ideal solution. The Divine Face Oil Antipodes is a nourishing organic face oil that regenerates and helps fight fine lines, spots and scars. Ideal for devitalized or sun-damaged skin, it provides nutrition and antioxidants to reveal a radiant complexion. Avocado oil is highly regenerating and helps stimulate collagen production, reduce the appearance of signs of aging and soften the skin. Jojoba oil, which is close to the composition of sebum, guarantees impeccable results for all skin types. A real treat if you have dry skin!
An oil that works on problem skins
Are blemishes and blackheads ruining your life? Oils are not the enemy of your skin. In fact, we know that for this type of skin, removing makeup with oil is THE best way to gently eliminate impurities. To regulate your skin and calm inflammations, massage a few drops of Squalane Face Oil Huile Visage de Squalane Indie Lee morning and night.. This very fine oil does not clog the pores and is completely non-comedogenic. The skin's texture improves day after day, becoming firmer and more balanced. It also leaves the skin soothed and more luminous. A good point if you have sensitive skin following the use of dermatological products against acne.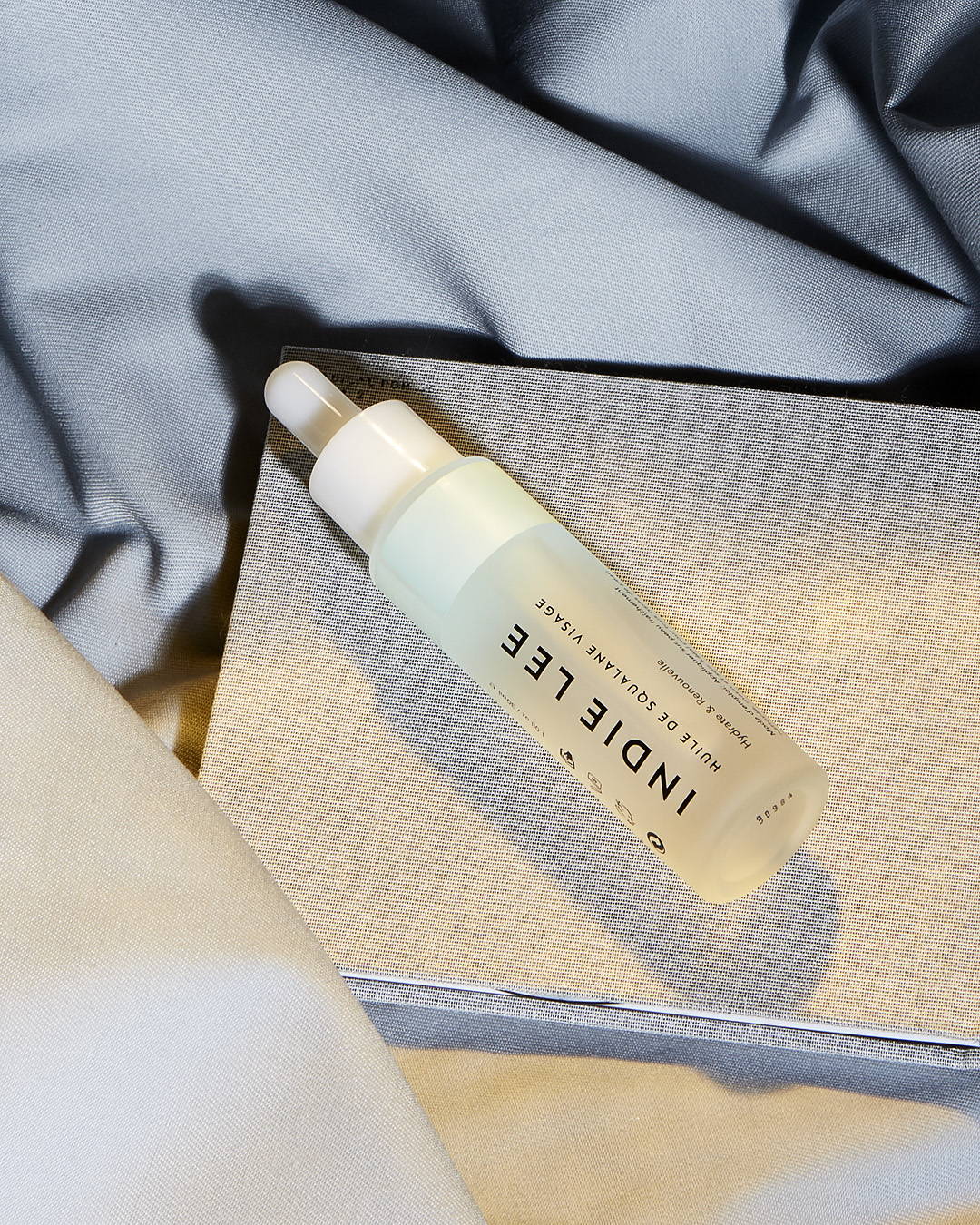 An oil with anti-age properties
To give your mature skin a boost, replace your anti-wrinkle serum with Retinoic Nutrient Face Oil Tata Harper. This 100% natural oily serum creates a protective shield against free radicals linked to external aggressions (pollution, UV, cold, etc.) responsible for skin aging. It will also restore comfort and hydration to dry or dehydrated skin, without making it greasy, thanks to very fine molecules that penetrate quickly. It contains many ingredients naturally contained in the hydrolipidic barrier, which allows the skin to absorb them easily: omegas 3, 6 and 7, vitamins and alfalfa extract to protect and rejuvenate, carrot oil to deeply rehydrate and restore radiance, borage oil for elasticity and musk rose for radiance and youth. It can be used morning and night as part of your anti-aging care routine for maximum effectiveness.
 An oil for dull skins
The Beauty Oil RMS Beauty is the ultimate "healthy glow" skin care oil that nourishes and regenerates all skin types without exception. Its buriti and rose hip oils also protect the skin from free radicals, while repairing sun-damaged skin to restore its radiance. Without any essential oil, it also delights sensitive, irritated or redness. Extra tip: you can also rub a small amount of product into the eye area (especially on crow's feet) for an immediate repair effect.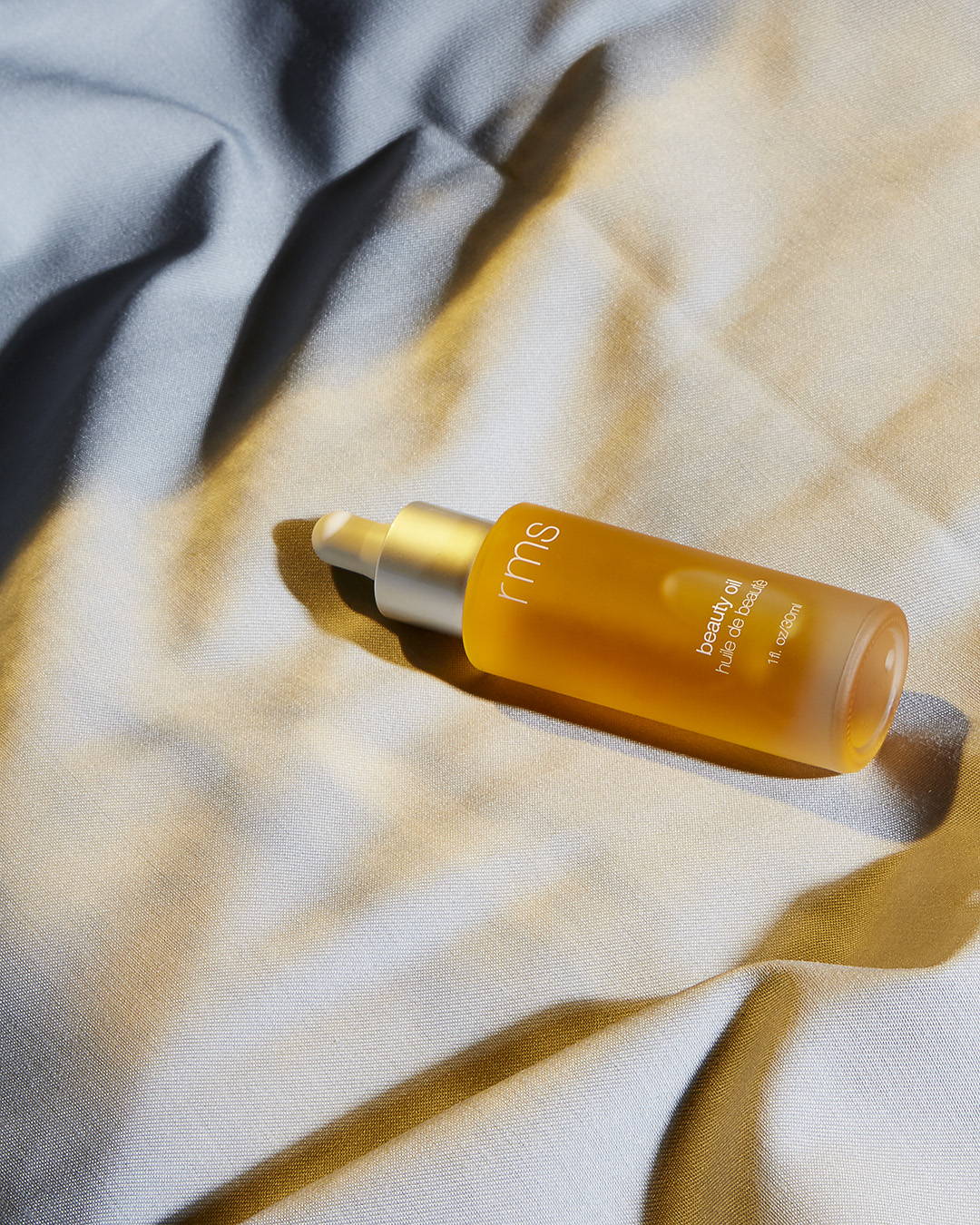 An all-around oil to start off with
And for all skin types looking for the right universal basic,BioRegenerate Wild Rose Oil Pai Skincare is a certified organic multi-purpose oil, the brand's best-seller, rich in trans-retinoic acid (the power of retinol, without the irritation!) to firm and beautify damaged skin or skin prone to wrinkles, but also to attenuate spots and imperfections! As it penetrates quickly, you can easily add a drop to your day care for an extra glow. In the evening, as a replacement for your night care, you can use it to massage your face with gentle circular movements.
The best winter skincare oils